Droplette is the new NASA-approved skincare device
An innovative system to deeply moisturize and get that glow effect
Droplette is the new Nasa-approved skincare device that is able to distribute active healing for the skin in particles so small to be suitable for topical absorption. It is a real revolution in aesthetic technology. Its name echoes to the droplets of water able to penetrate the skin and make it look hydrated and healthy from the inside, for that famous and idyllic glow so difficult to achieve
This is because other devices, as well as most of the products on the market and skincare routines based on stratification, occlude the skin acting only on the surface of the epidermis, increasing the absorption of nutrients and suffocating the expulsion of toxins of the most widespread organ of the human body. It's not on the ingredients, but on the method.
What's Droplette?
With its advanced technology it releases a light cloud that acts up to 20 layers deep into the epidermis, infusing hydration to get to solve the main cause of fine lines, wrinkles, spots, poor shine, and uneven skin texture. All this, without any pain, contraindication previously found in topical treatments of this type, by none other than a team of MIT scientists. During the scientific tests to resolve the pain caused by the treatment of serious skin diseases, the experts have designed and then patented the technology of the new cosmetic tool, incorporating physical properties such as fluid dynamics and the laws of Fick diffusion in a capsule made up of three main parts: a "piezo", a very fine vibrating lattice that creates an aerosol of moisturizing cloud, a pump that accelerates the ejection of particles and finally a capsule that contains the right active for your skin type.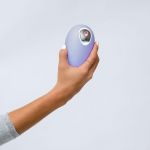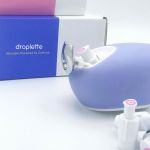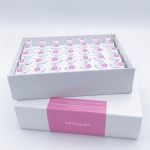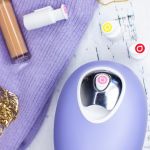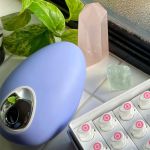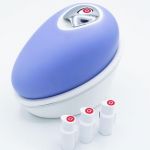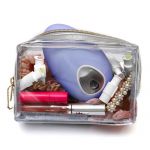 Different treatments
Whatever you need, your Droplette. The available different capsules are 3: a 0.15% retinol version is designed for those suffering from acne or fine lines and wrinkles; another capsule to 10.0% collagen for those who seek to increase the levels of skin hydration, avoiding the first signs of aging; last but not least, an 8.0% glycolic acid capsule to illuminate opaque or hyperpigmented/stained skin. In addition, Droplette has an infallible shoulder in monitoring its curative action: the app connected to the device lights up at each use by recording the formulations used in the long run and making available an expert for advice.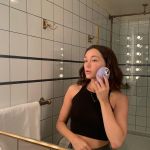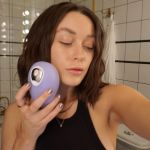 360 degrees sustainable
All capsules containing Droplette's active ingredients are disposable and recyclable. This makes them hygienic and sustainable (a difficult task for a single-use product). In addition, all formulas are vegan, cruelty-free, paraben-free, fragrance-free, hypoallergenic and dermatologically tested. The body is durable and promises to last a long time. The purchase of the new frontier of the skincare is a small investment: the device is on sale at $249 while the two options available to buy active capsules differ in the size of the flasks, from $39 to $79 in the Deluxe Pack version. Compared to the competitor Foreo, this much more advanced Nasa-backed technology retails for a slightly higher price. Worth it.