The sustainable skincare of MAMEHA
A 7-day serums program combining ethically natural and high-quality skincare with a unique design
Before learning how to apply eye-liner or lipstick, each of us should remember how important it is our daily skincare. MAMEHA, an ethical startup founded in 2019 by Ila Colombo, presented the perfect solution, launched through a crowdfunding campaign starting Tuesday September 29th, 2020 on Kickstarter: a 7-day serums program combining high quality, natural skincare with unique design in an ethical way.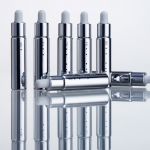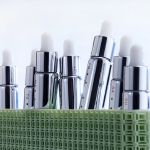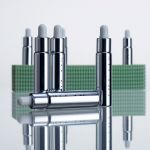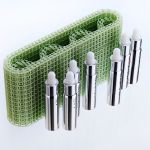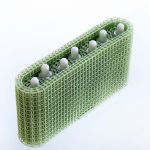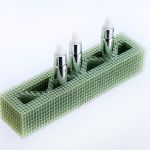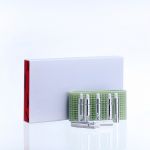 Artist, model and entrepreneur, Ila Colombo combined her studies in molecular biology with what she discovered about nutritional and cosmetic practices during her travels in the countries of her childhood creating a series of products in which beauty, nature and technology coexist harmoniously.
I founded MAMEHA with the objective of creating a truly naturally derived skincare regime that would preserve and enhance our skin throughout our whole lifetime. I want us to feel and look healthy for as long as nature could potentially allow us to.
The result is a line of no gender serums, made without chemicals and preservatives, characterized by unique formulations, each of which provides a specific daily treatment:
Monday - Vital Energising
Tuesday - Soothe and Refresh
Wednesday - Tone and Rejuvenate
Thursday - Protect and Prevent
Friday - Deep Nourishment
Saturday - Beauty Boost
Sunday - Heal and Restore
Together this skincare routine provides a regenerating sensory experience that stimulates both body and mind.
Even the packaging, designed by Ross Lovegrove, is manufactured with zerowaste thinking and made of 100% recyclable materials.
Product packaging has always been a delicate subject for me because of its disposable nature, so I look towards art and technology to lift its sustainability with beauty and logic. - explains Lovegrove - The cosmetics industry produces billions of items a year, often made from pristine materials. The majority of these materials automatically become landfill and are rarely recycled. I believe there is a new opportunity here to rethink the model and that is why for MAMEHA, it's been imperative to focus upon using the lightest, the most efficient and the most recyclable materials, designing with only the essential and minimum number of components that can be easily disassembled by hand.
First orders will come with a travel wallet, that also works as a home displayer, built with 3D printed elastomeric structures. You only need to activate the monthly online subscription to receive MAMEHA's line of serums at home every 28 days.