The ultimate guide to apply the red lipstick
With all the steps to follow and little secrets to learn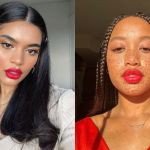 After having revealed how to apply eyeliner to perfection, today we want to talk about the most iconic make-up product - always the object of everyone's desire - which, however, is not so obvious to be able to apply well and without smudging. What are we talking about? Of red lipstick, of course.
Even if in this period we couldn't go out to show it off at dinners and parties all night long, now it's time to go show again our make up tricks. Not surprisingly, according to the Lipstick Index (a term invented by Leonard Lauder, president of the board of Estée Lauder) during the economic crises, people buy more lipsticks. A simple but somewhat singular theory: analysts have speculated that the consumption of lipsticks tends to increase in the most difficult periods for the market, as happened during the first recession of the 2000s, following the bursting of the dot-com bubble, where noted a significant increase in lipstick sales (+ 11%). In periods of economic crisis, therefore, women would tend to spend more on lipsticks, precisely because they are forced to give up more expensive goods, such as clothes, bags or shoes.
Also for its ability to make us feel sensual and more feminine at all times, red lipstick is undoubtedly the absolute must have of every beauty addicted, even in moments like this.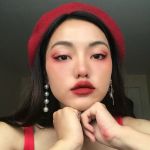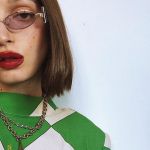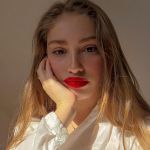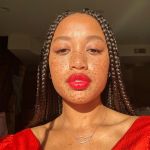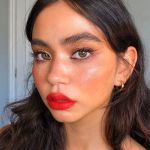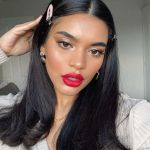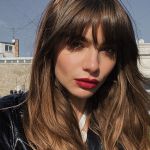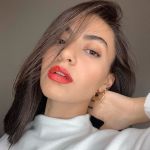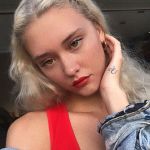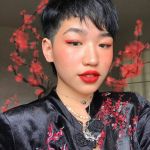 So how to apply red lipstick to make it last longer and stay "away" from the teeth? At nss G-Club,
we created the definitive step by step guide
, to wear it without any imprecisions.
STEP 1
Before applying the color, prepare the lips with a light balm. Apply it a few minutes before in order to give the product time to be absorbed and hydrate the skin properly. If the lips are particularly dry, apply a scrub and do a light circular massage with a toothbrush to remove dead cells then rinse.
STEP 2
Once the lips have been hydrated, create a uniform base with a lip primer, a concealer or a foundation and then fix everything with the face powder by dabbing the powder always keeping the mouth closed. PS: it is essential to spread a little product, so that you don't have too much thickness.
STEP 3
Now highlight the cupid's bow by blending, in the center of the upper lip, an illuminant or a light eyeshadow.
STEP 4
Once the base and cupid's bow have been created, start applying a small dose of lipstick to the center of the lip (first lower and then upper) and press lightly with your fingers to distribute the color over the entire area.
STEP 5
Then define the lip contour with a lip liner of the same shade as the lipstick. It is not necessary to color all the lips, because that would create too much thickness.
STEP 6
At this point, add another layer of lipstick on the lips, and remove the extra product with a paper tissue. To preserve your teeth from lipstick, immediately after applying it, put a finger inside your mouth squeezing your lips around it and then pull it out. Repeat several times if necessary. This way, any excess lipstick that would stick to your teeth will be left on your finger (it really works!).
STEP 7
Last but not least, to fix the color, place a tissue on your mouth and with a brush distribute the translucent powder. Through the tissue a small amount of powder will be distributed on the lips fixing the color.
And what about the products? Here is a selection of products and red lipsticks by nss G-Club in a mini shopping guide.
TO HYDRATE
TO COLOR
TO FIX