ISLA Berlin arrives at White Street Market
The nail salon and streetwear shop will be the special guest at the FILA stand
A couple of years ago Berlin saw the birth of a space that was missing not only in the city, but in whole Europe, a place that calling just a store would be reductive, but that, on the other hand, aims at concretely shaping a community of women.
We're talking about ISLA, a creative space and beauty salon located in the Mitte area of Berlin and founded by Charissa Chioccarelli, who moved from Amsterdam, along with Maddy Ayers, who was living in London. The two have created a kind of creative oasis that see the encounter between streetwear fashion and beauty. At ISLA, in fact, you can find a unique selection of streetwear brands - many of which designed by women for women-, sneakers, but it's also possible to get your nails and braids done.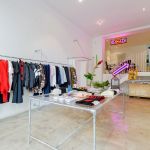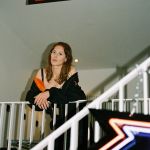 Nail art is probably the strong point of the store: at ISLA nails become the perfect blank canvas to draw the logos and the names of your favourite brands, or to indulge with abstract subjects and details, all characterized by bright and colourful nuances. ISLA can also add an extra dose of bling to your smile with special tooth gems, whether they be little diamonds or golden details.
In just two years ISLA was able to give life to a community of women who share the same passion for streetwear and beauty, women who meet at ISLA for workshops, talks and DJ sets.
This weekend ISLA Berlin will be the special guest at the FILA stand during White Street Market, with a beauty lounge with services including unique tooth gems and nail bar sessions. A unique opportunity to get to know better the world of ISLA Berlin.
White Street Market will take place from Saturday, June 15 to Monday, June 17 at Superstudio Più in via Tortona, 27 in Milan. Here the full programme.