nss G-Club's November 2022 horoscope
Find your monthly vibes and the correspondent aesthetic to channel your feelings
Welcome November, an intense and special month of many astrological events. The month begins with a powerful Lunar Eclipse in Taurus on Nov. 8: intense and chaotic vibes for all signs. From mid-month, however, the energies change, becoming more positive and sunny. And it is precisely with the entrance of Venus and Mercury in Sagittarius. on the 16th and 17th respectively, that a new period of creativity and exploration begins. But not only that, on the 22nd in fact the Sun says goodbye to Scorpio to enter Sagittarius, the sign in which it will stay until mid-December. This begins the Sag Season, a bright period full of new things for all signs. Finally, on the 23rd the New Moon also in Sagittarius sanctions departures and new beginnings: things are about to really change. What does the sky have planned for your sign this month and what is the fashion world aesthetic to draw from according to the stars to best represent your self in this yet another transitional phrase? Let's find out together.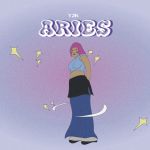 The power of Eclipses leaves you no escape dear Aries. Beware the days around the 8th, you may feel nervous and stressed (as if you weren't stressed enough already).The stars of the month are asking you to be kinder to yourself. Try to limit your time online and instead enjoy real life with people who love you. At such times surrounding yourself with people who have a real interest in you can really help you feel better. The second half of the month, on the other hand, focuses on your love life, shining a new light on your relationships and allowing you to move to the next level more easily.
Magical moment: Nov. 5, a boost of positive energy will brighten your day
HOTNESS: ⭐⭐⭐
LOVE: ⭐⭐⭐⭐
LUCK: ⭐⭐⭐⭐
Fashion tip of the month: The waist of the pants choose it very low, as per the Y2K aesthetic.
Are you ready for some drama in your life? The Lunar Eclipse right in your sign will bring mixed emotions and unusual situations. At the same time, this is a great time to embrace change. You need to let go of things that are part of the past, not only materially but also emotionally. To help you best get through this time throw yourself into the arms of Venus, the planet that rules your sign, giving yourself time just for yourself and your needs. With Venus on your side, you can survive whatever stresses daily life puts in front of you. As the brave Sagittarius season begins toward the end of the month, you will notice that your stress level will lighten, leaving room for lightning strikes and sparks in the love sphere.
Magical moment: Nov. 8, you will realize that emotions are the most precious thing there is
HOTNESS: ⭐⭐⭐⭐
LOVE: ⭐⭐⭐
LUCK: ⭐⭐⭐⭐
Fashion tip of the month: Choose anything that reminds you of Venus: feathers, pink color, silk and transparencies. The aesthetic to look to in this case is Coquette.
Big month of changes and transformations dear Gemini, even in your love life. The Lunar Eclipse at the beginning of the month will make you even clearer about what is happening in your life and, therefore, what choices to make. You have been changing direction a lot lately, and this time it seems that things are slowly going your way. Pay special attention from the 22nd onward, when the Sun will enter the house of your relationships, ushering in a new season of the heart. Beware: you must not only prioiect this feeling of love on others, but especially on yourself. In fact, it is a great time to practice more self-love and improve your self-esteem-you deserve it.
Magic moment: november 16, a relationship can become important
HOTNESS: ⭐⭐⭐⭐
LOVE: ⭐⭐⭐⭐
LUCK: ⭐⭐⭐
Fashion Tip of the Month: Leather pants and flannel shirts are your new must-haves, as in the Grunge aesthetic.
As you well know, you are by far the crusader of the zodiac. In your family and relational circle you are known for being the great problem-solver. If there is something wrong rest assured that they will always call you, because you are helpful, kind, sensitive and extremely wise. While this attitude is a credit to you on the one hand, it is time to think about yourself once and for all. When is the last time someone helped you? Remember, if too heavy on one side, the scales are no longer in balance. That's why the Lunar Eclipse on the 8th before and the beginning of the Sagittarius season after will open your eyes to the way you live some relationships and understand what needs to be changed to be happier and more serene.
Magic moment: Nov. 13, devote time to yourself
HOTNESS: ⭐⭐⭐
LOVE: ⭐⭐⭐⭐
LUCK: ⭐⭐⭐⭐
Fashion tip of the month: Anything that conveys purity and whiteness to you, such as the colors of the Angelcore aesthetic, are an absolute yes for your image!
The atmosphere is getting super hot dear Leo. This is because Venus' favorable position brings a new wave of romance and sensuality into your life. So during this month it will be important to let go in these two areas to experience this feeling of well-being to the fullest. It's also a great month to experiment with new things in your life-whether it's a new look, an updated skincare routine, or a new favorite dish. You need novelty and constant stimulation so you never get bored. Love winks at you, what will you answer?
Magic moment: Nov. 17, the time to say something important.
HOTNESS: ⭐⭐⭐⭐
LOVE: ⭐⭐⭐⭐
LUCK: ⭐⭐⭐⭐
Fashion tip of the month: Embrace the energy of the sun with a look that conveys self-confidence and positivity, as in the Solarpunk aesthetic.
You need to slow down dear Virgo and you know it. And transits work just like that, if certain things you don't understand on your own, the sky will somehow make you realize it and you'll find yourself in bed in no time at all, resting by force. Often, your FOMO (fear of missing out) leads you to have a busy schedule that seems unbreakable. But when was the last time you unplugged and spent an entire day doing nothing? It's not always a waste of time; in fact, it's precisely by recharging your batteries that you'll be able to find the creative, life-affirming drive you so much seek in others or situations. And rest assured that it can be found in yourself.
Magic moment: Nov. 18, a day of wellness
HOTNESS: ⭐⭐⭐
LOVE: ⭐⭐⭐⭐
LUCK: ⭐⭐⭐
Fashion tip of the month: Timeless items like a polo shirt will save your outfits, inspired by the Old Money aesthetic.
What an important month to explore your feelings dear Libra. It will be an intense period for your emotions that will see two sides of the same coin deepen. The first part of the month will focus on your introspection. You will probably look back over all your previous relationships to understand what went wrong and what things you would have changed. In short, a period of major emotional overhaul. From the 16th, however, with the entry of Venus into Sagittarius, the period of exploration and openness to others begins. You are ready to embark on new adventures and to live more lightly whatever situation may come your way. After a complex period, the fun and enthusiasm you so badly needed finally arrives.
Magical moment: 23, you begin to feel a new beginning
HOTNESS: ⭐⭐⭐
LOVE: ⭐⭐⭐⭐
LUCK: ⭐⭐⭐⭐
Fashion tip of the month: Favor passepartout garments that allow you to feel as flawless at the gym as you do at the bar, just like a That Girl.
Happy birthday Scorpio girl! We are in the midst of your season, with so many planets ready to support you and make you feel in the most special time for you all year. Luck is on your side and it's time to make all your dreams come true, from the smallest to the biggest and most powerful. The Lunar Eclipse on the 8th will be interesting because it will unlock some situations related to your feelings. If something is wrong, this is the time to revisit the relationship in question and finally feel balanced. There will be no shortage of emotions throughout the month, and when things can get heavier and more challenging, the Season of Sagittarius will arrive from the 22nd to lighten things up with a new wave of positivity and energy.
Magical moment: Nov. 23, epiphanies and fatalities
HOTNESS: ⭐⭐⭐⭐⭐
LOVE: ⭐⭐⭐⭐⭐
LUCK: ⭐⭐⭐⭐⭐
Fashion tip of the month: vintage markets, churches and candlelight books make you more yourself, explore Dark Academia style.
Dear Sagittarius, at the end of the month we enter your season, are you ready? Use the beginning of the month to rest and decompress from the stress that some events may cause. First and foremost is the Lunar Eclipse on Nov. 8, which will most likely bring chaotic energies that will require a great deal of effort on your part. So there is some work to be done to balance the energies and put your life in order. Brace yourself because from the 22nd onward the energies change...the luckiest time of the year begins! Joy, love, feelings, enthusiasm, new beginnings, changes and aligned stars. The last days of November will be truly special, preparing you for a December filled with opportunities and happiness.
Magical moment: Nov. 22, the holiday begins
HOTNESS: ⭐⭐⭐⭐⭐
LOVE: ⭐⭐⭐⭐⭐
LUCK: ⭐⭐⭐⭐⭐
Fashion tip of the month: Let the world of Cottagecore guide you for your next iconic looks.
Great time to unleash your craziest and most creative ideas dear Capricorn. You are often considered too concrete and rational, overshadowing your "lighter" and brighter side. During this month the stars are asking you to make a switch, bringing out this artistic and extroverted side and sharing it with others. By releasing this side of you unexpected events may happen and some situations that seemed to be stuck will resume an interesting course. The stars want to teach you that you do not have to limit one side of your character, but everything can coexist because we are multifaceted beings who, put together, create a unique mosaic.
Magic moment: Nov. 26, hard work pays off
HOTNESS: ⭐⭐⭐
LOVE: ⭐⭐⭐⭐
LUCK: ⭐⭐⭐
Fashion tip of the month: A cardigan and a shirt will save your every outfit, like for Coastal Grandmas.
This month wants you more zen than ever, understand dear Aquarius? Transits bring a bit of fighting, especially over futile things, and misunderstandings in your relationship sphere. Don't take things for granted and try to communicate as clearly and directly as possible. Although with Mars Retrograde there may be some problems in this regard. Keeping calm and shielding yourself from negative energies will be essential to welcome new beginnings that will arise toward the end of the month. In short, out with the negative emotions and hold on to the positive vibes that make you live your days with enthusiasm and a smile on your face.
Magic moment: Nov. 29, interesting new ideas to be developed
HOTNESS: ⭐⭐⭐⭐
LOVE: ⭐⭐⭐⭐
LUCK: ⭐⭐⭐⭐
Fashion tip of the month: Anything out of the box is essential for your looks.
A month full of changes dear Pisces. During this period you will see several areas of your life revolutionized, including work, which will take an unexpected turn. Usually you would have gone into a bit of a slump, but this time things will be different. You feel wiser and more motivated to deal purposefully with new things. The new no longer scares you; on the contrary, it electrifies you because you have come to the conclusion that outside your own comfort zone there is a world of color waiting to be discovered. During this period your intuition will be most powerful; use it to guide you in making the right choices for you at this time in your life. One piece of advice, try to be present and don't go too far into the future. One step at a time.
Magic moment: Nov. 3, a dream might come out of the drawer
HOTNESS: ⭐⭐⭐
LOVE: ⭐⭐⭐⭐
LUCK: ⭐⭐⭐⭐
Fashion tip of the month: Long skirts, soft tops and earthy colors