The style and the values of Priestess in the new Foot Locker campaign
The Italian rapper is among the protagonists of the project 'Spirit Of'
For its new Holiday campaign entitled Spirit Of, Foot Locker has selected some of the most interesting talents from all over Europe to create a project that represents the values that are particularly important for the retailer and its wide community. Foot Locker has picked three artists coming from the United Kingdom, France and Italy, and each of them has chosen a specific value that represents and reflects their personality to the fullest while asking them the meaning of it. Whether it's joy, love, hope, unity, kindness, peace, gift or gratitude, Christmas time is the perfect moment to rediscover your own roots and express them with a unique silhouette.
Making herself the spokesman of the Gratitude Spirit, Italian rapper Priestess has decided to give life to a special sample package that emerging rap and trap artists can use in their music, drawing inspiration from her personal experience, especially from the first years in the scene and the support she received at the beginning of her career.
Priestess, real name Alessandra Prete, born in 1996, has been making headlines for a while now, thanks to singles such as Torno Domani and Maria Antonietta, released for Tanta Roba, the recording label founded by Gué Pequeno and DJ Harsh, and where she had the chance to work closely with Ombra and MadMan. Her style halfway between rap and trap, along with a recognizable and signature look, like the black bob and the artistic nail art, have made the femcee one of the brightest Italian talents of the last few years.
Writing for me is...liberation. I couldn't describe it in any other way.
The collaboration with Foot Locker is now proof of a close and unbreakable bond with the fashion world, especially with the streetwear scene: Priestess, in fact, prefers sporty outfits with a cosy fit without giving up her femininity though.
I've always been passionate about fashion, since I was a little girl. I used to dream to become a fashion designer as well as working in the music industry. It can be very important to wear the right outfit that makes you feel at ease. The stage is a showcase: doing a good live performance is syononym with strength and courage!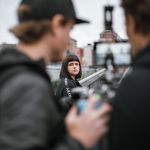 For a girl coming from Locorotondo, the arrival in Milan inevitably left a mark on her life and on her career.
Milan is my most extrovert side, and like Milan, all the city I visit on tour. It's a big city and it can be easy to give in to temptation. For now I prefer to stay in my little 'witch village', where I make my music.
Last April her first album was released, Brava, in which the title of every song was a reference to the name of a woman that changed the course of time, from Eve and Andromeda to Brigitte Bardot and the Mona Lisa. It is no coincidence therefore that Priestess is now officially part also of the Ragazze di Porta Venezia, the group of strong and independent women, led by M¥SS KETA, that has turned that song into a real manifesto and that translates moreover in an unprecedented sisterhood among some of the most important Italian female artists.
This new awareness and consciousness towards an important topic as the feminism was further highlighted in the short movie The 4th Wave, directed by Savanah Leaf and starring Priestess herself, and presented at the Tribeca Film Festival.
It was an unexpected and important experience for me, that gave me the opportunity to get to know that world too. I was very lucky and I have to thank the director, Savanah Leaf, for giving me this great opportunity.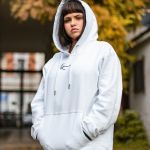 Priestess is now the face of the Holiday Spirit collection, where Foot Locker has gathered classic but revisited silhouettes enriched by unexpected details that make them real must-have of the season, and not only.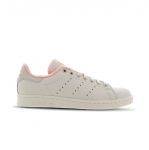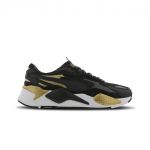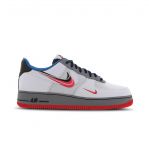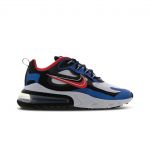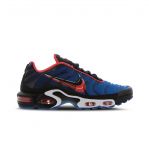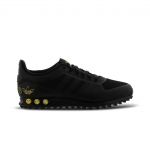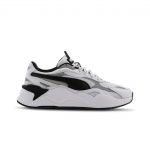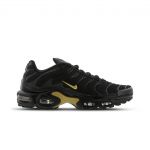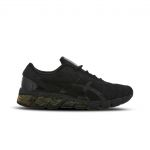 The collection is now available in store and online.