Pedicure: the color trends of summer 2021
From olive green to vibrant blue, passing through the neon palette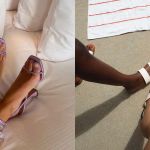 Pedicures are always put a little in the background compared to manicures. At least, on social networks, perhaps because they cannot be regrammed as much as a good pair of hands. Yet the lesson on the importance of feet is taught by Francesca Cacace in the 90s sitcom, La Tata. She, a model of feet, makes the Sheffield family understand how much this part of the body must have its own aesthetic to bring out the rest of the silhouette. And Francesca is obviously right. So we went looking for the best shots on Instagram in search of the best pedicures of the summer. Coming to the consideration that the color trends for 2021 evoke 80s atmospheres with saturated and neon colors.
SHAPES
The middle way between round and square shape seems to no longer exist. The square shape, more accentuated on the big toe, is straight and rather long, to give space to the color that will be the protagonist. And then there is the more practical shape, that is the round almost oval one, which many continue to prefer because of the more posh and orderly effect. Also in this case, the nail should not be worn very short, to leave the color free to express itself and illuminate the feet.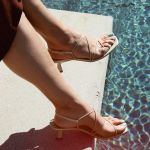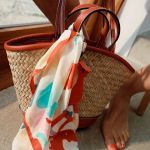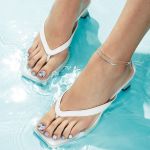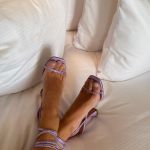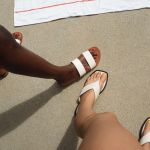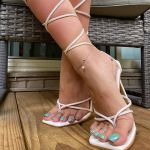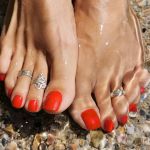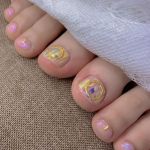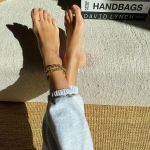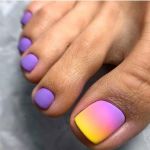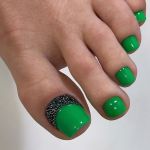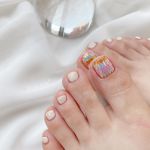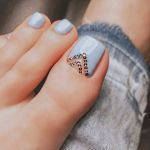 COLOR TRENDS
Fluorescent toenails return to predominate, thanks to the bright and hyper fun shades of pink, yellow, green and blue. With these you can also create mismatched looks, French pedicures and even real nail art with lots of rhinestones and glitter. Among the hottest trends there is the funky French, very pop and elaborate, even only on the big toe in contrast to the other nails. But there are also colors for the more classic, from the red sole of Louboutin to nude, and the more muted colors for those who do not like to have feet in the foreground. Among these nuances, sky blue, olive green and antique pink stand out. Also nice is the idea of dark nails, from black to energetic purple.