The dogs of celebrities and influencers
The most famous dog lovers and their best friends
Happiness at first sight, wet face and desire for cuddles: these are the features of the four-legged friends of supermodels, celebrities and influencers. Also the fashion world loves friendly puppies and dogs, who become faithful playmates and adventure buddies even in the fashion world.
In the so called "era of loneliness", animals are even more faithful companions against sadness, according to a recent study by the Depression Prevention Department at UCLA in Los Angeles. Is it true that "like owner, like dog"? In this gallery of images and curiosities discover all about the dogs of the celeb.
Kendall Jenner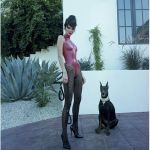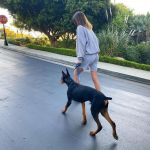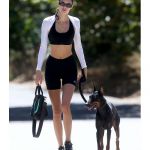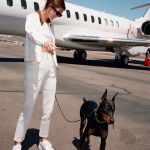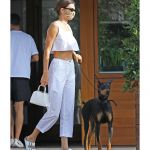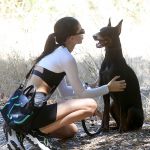 Her Dobermann-Pinscher is a rising star: sinuous, very dark and with a confident and independent gaze, he looks just like his mother. As Kendall herself stated on Instagram, he is "growing a star".
Kylie Jenner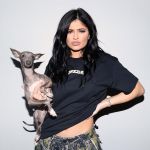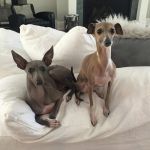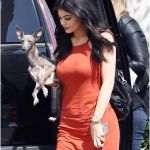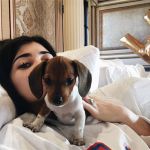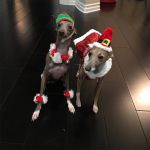 The youngest of the Kardashians is known for often posting photos and videos of her adorable pets on social media. Kylie Jenner currently has eight dogs, Norman, Bambi, Sophia, Odie, Ernie, Penny, Harlie and Rosie. It all started when the makeup mogul adopted Norman and a year later she brought Bambi home.
Bella Hadid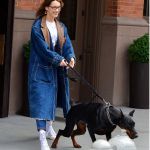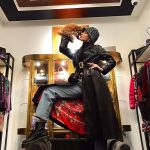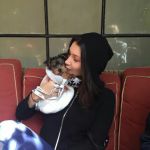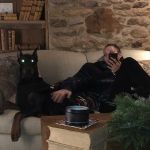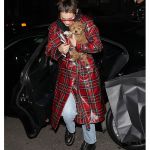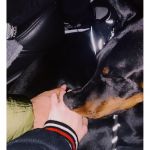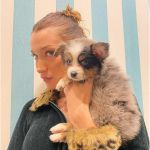 Bella also is enchanted the charm of the Dobermann: her faithful companion Oslo is a great playful and always accompanies her around the city of New York. There are many Instagram stories that testify to their being inseparable and the long time together between one cuddle and another on the sofa at home. In 2018, the supermodel adopted Hendrix, a very rich hazel-haired puppy. In general, she Bella loves dogs, even those of friends and girlfriends with whom she is often portrayed.
Emily Ratajkowski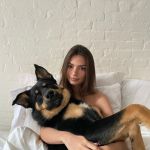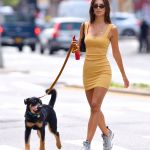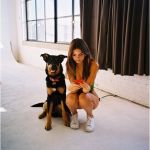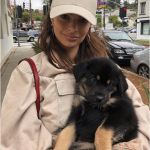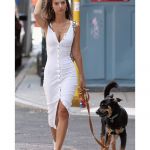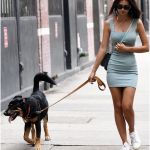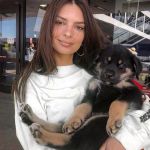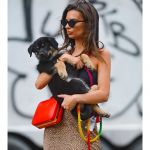 Since Emily Ratajkowski adopted Colombo, her inseparable half-breed Husky-German Shepherd, there is certainly no shortage of images (stolen and otherwise) of the two; occasionally even Emily's husband shows up around New York City with the couple, or appears in home shots with Emrata and their "puppy".
Kaia Gerber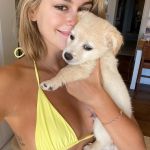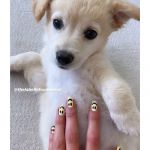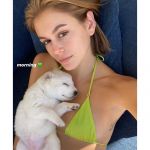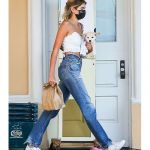 Milo is a Labrador puppy, very loyal to the young supermodel: he was adopted through the @thelabellefoundation association that rescues and rehabilitates abandoned dogs. The little cream-colored wakes Kaia every morning, crawling into her bed. "Now is a great time to help a puppy in need," Kaia wrote on Instagram as a caption to a snapshot of her adorable new pooch.
Cara Delevingne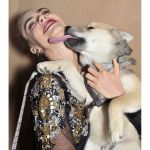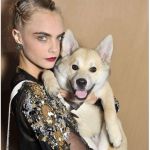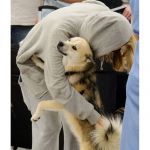 Delevingne also followed suit by adopting two little siblings whom she gave two truly glam-rock names, Bowie and Hendrix to help them and secure two inseparable friends to go through quarantine with.
Vittoria Ceretti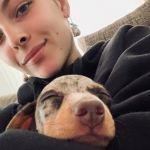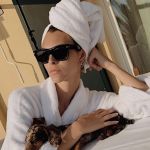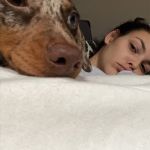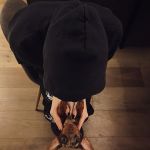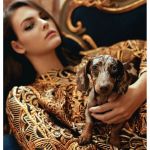 Cookie is the basset-hound that the Roman model present on all the catwalks of the Fashion Week has adopted together with her now ex-boyfriend Tony Effe. Despite the breakup of the two Cookies he still keeps Vittoria company in all the sweetness of her pocket size.
Chiara Ferragni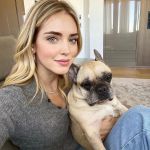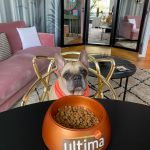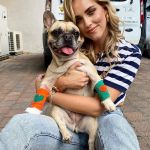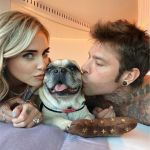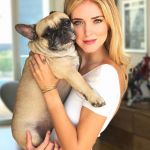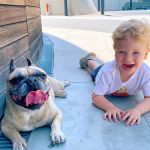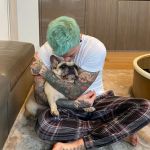 With such a famous mother, Matilda could only become a dog influencer with a profile of more than 300K followers. Matilda Ferragni is Chiara Ferragni's French bulldog, together with the business woman for years now, protagonist of advertising campaigns, but first of all Leone Lucia Ferragni's playmate and very cuddly with Fedez.
Paris Hilton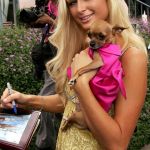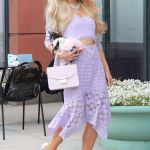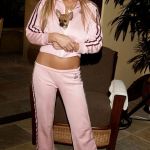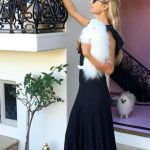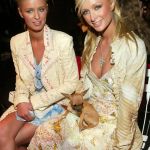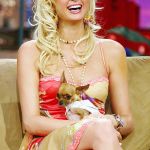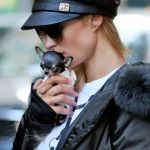 How not to mention the queen of dog lovers? It's a must to follow the @hiltonpets Instagram page and get to know Paris's new favorite chihuahua, Diamond. A curiosity? All Hilton pets live in Beverly Hills in a "little house" that started out as a dollhouse for Paris and Nicki when they were little.