Cycle Jeans x Giulia Salemi, the collection that combines denim and glam
Versatile, cool and contemporary
"As Andy Warhol said, "I want to die with my jeans on!" I couldn't have asked for a better collaboration than the one with Cycle. A glamorous, modern denim brand made entirely in Italy." Giulia Salemi is thrilled to be working with Cycle Jeans. The two share a real passion for denim, which is reflected in a special capsule collection that was launched in the last few days with an exclusive cocktail party. It combines the know-how and 20 years of experience of the NUMERO 8 Group brand with Giulia's talent for interpreting the latest trends.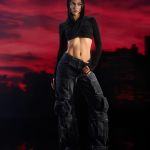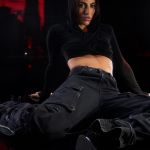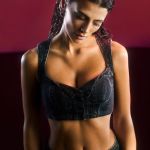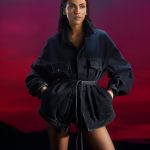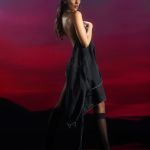 Enrico Spinazzè, CEO and founder of the Veneto-based group, confirms that it was precisely this synergy that made Salemi the right person to work with. "Giulia embodies a perfect balance of beauty, courage and the ability to reinvent communication," says Enrico Spinazzè, CEO and founder of the Veneto-based group, "She is spontaneous and authentic. She knows how to address today's women and capture their expectations and needs. She expresses our values best, not only the aesthetic ones, but also the entrepreneurial ones."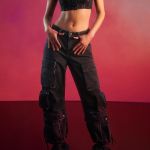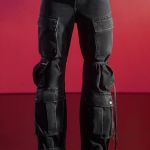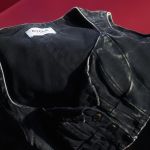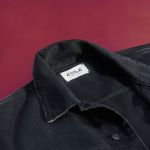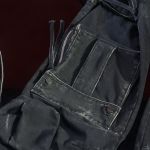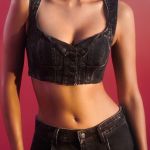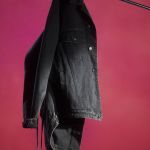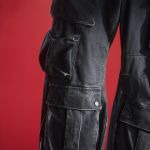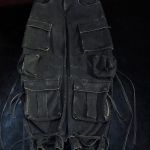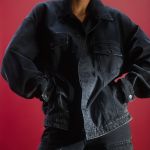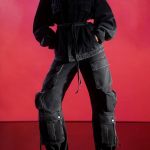 Thus was born Cycle Jeans x Giulia Salemi, a cool and versatile collection inspired by the idea of conscious feminine sensuality, combining relaxed fits with bustier tops. The collection plays with volume contrasts, such as in the jacket embellished with a belt that accentuates the waist, or the high-waisted cargo trousers inspired by street style trends that contrast with the fitted waist of the bustier top. All styles have a lightly marbled canvas wash that creates a vintage effect. The collection, which is sold in specially designed packaging, is available on e-commerce at Cyclejeans.com and in selected multi-brand stores: Niki Nika in Rome, Yes Shop in Naples, Comme Toi in Turin, Ricci Paris in Perugia, Blush in Ferrara, Maximilian in Bressanone and Bonvicini in Montecatini.