The 90s necklace is the accessory trend for summer
From Drew Barrymore to Bella Hadid, no celebrity can resist the cord necklace
Summer is here. With the sun in the blue sky and the longing for lightness also comes the desire for frivolity, at least when it comes to clothes and accessories that focus on fun shapes, bright colours and playful designs. So we can stash minimalist Allure gold jewellery in the jewellery box and fill our hands, arms, neck and ears with funky, visually striking pieces that add a twist to even a simple T-shirt or tank top. Not sure what to buy? The answer comes from influencers and It girls like Bella Hadid and Matilda Djerf who, in love with 90s style, follow the creators of TikTok who have taken the hashtag #pendantnecklace to more than 8.4 million views and suggest we rediscover cord necklaces. If you were a teenager in the decade of grunge, you'll definitely remember them, but if you weren't even born then, you've probably seen this piece of jewellery on some Pinterest board or Instagram post, around the neck of Alicia Silverstone as Cher in Clueless or Kate Moss and Naomi Campbell.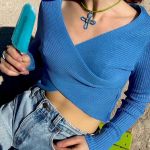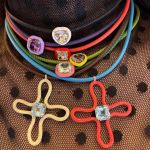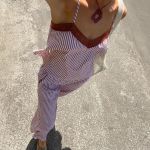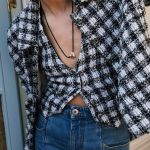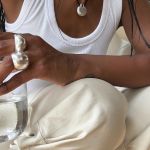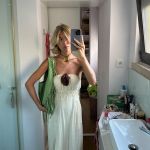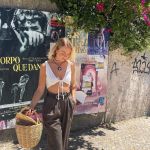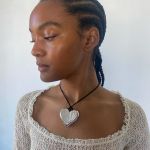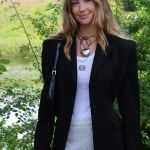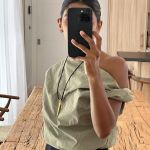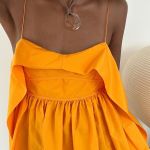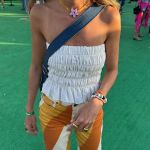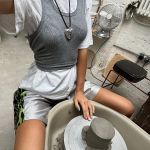 What makes them so special? They're extremely democratic (you can find them in any price range or even make them yourself), versatile, customisable and still a statement piece of jewellery. Usually, this type of necklace consists of a thick cord or black or coloured ribbon with a single pendant attached, which can represent any object. Popular pendants are flowers, hearts and stars, but they can also be in the shape of a shell, fish, circle or cross, or you can decorate the cord with a coloured stone to set the mood, a sparkler or a lucky charm.
Celebrities who have worn the cord necklace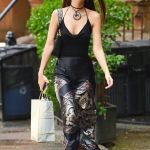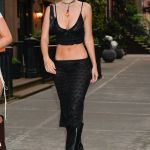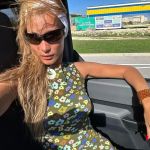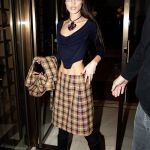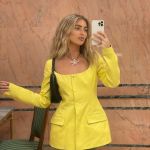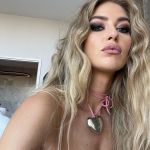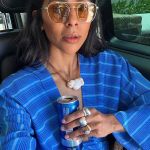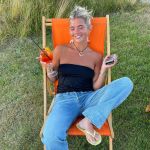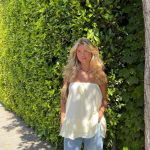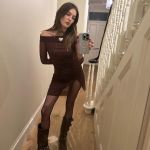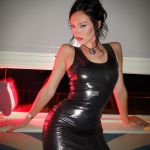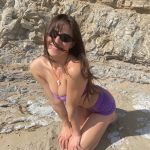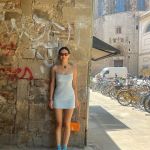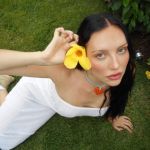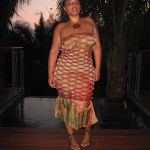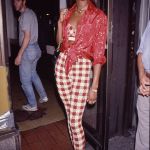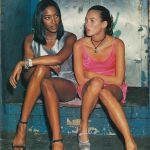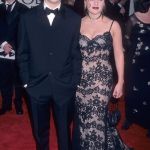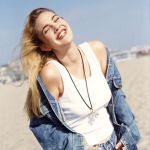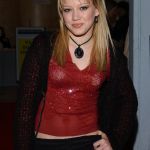 In the past, the cord necklace was one of the favourite accessories of stars like Drew Barrymore and Naomi Campbell. Today, they love it and are among the jewellery trends of summer 2023, like Gen Z stars who have embraced the 1990s for their wardrobe alongside slip dresses and tube top. A few examples? Iris Law, Emrata, Swedish influencer Matilda Djerf, Camille Charrière and Emili Sindlev have a penchant for With Jean and Good Statement heart pendants, which they wear on tank tops and mini dresses, also along with other strands of colourful beads. Paloma Elsesser, on the other hand, opted for a brown hoop pendant that perfectly matched her dress and bikini, while sisters Devon Lee and Sydney Carlson fell in love with the oversized flower-shaped pendant by Brooke Callahan.
Where to buy cord necklaces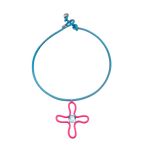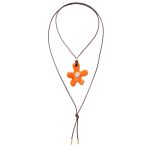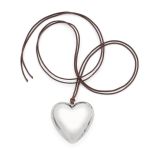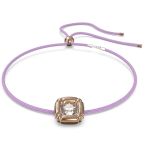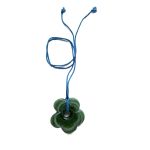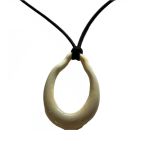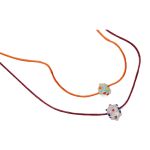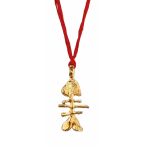 The best solution is the DIY way, where you buy a cord and insert the pendant from another bijoux or a special pendant you found at a vintage market. But those who prefer it will have no trouble finding the right lanyard necklace almost anywhere, from inexpensive chains that have not missed the trend to luxury brands. Among the up-and-coming brands, Charlie Beads also offers some with extravagantly shaped charms, while Otiumberg focuses on classy and classic knot charms. Brooke Callahan harnesses the power of candy-coloured flowers and heart-shaped charms dangling from colourful cords (all rescued from vintage shops or handmade). Bea Bongiasca focuses on the positive effect of an injection of colour; Rosh Mahtani, founder of Alighieri, drew inspiration for her designs from a series of analogue photographs taken by her father during a trip to Zimbabwe.