Swimwear trends to steal from celebrities
Perfect swimsuits, bikini and accessories for summer 2023 that celebrities are already wearing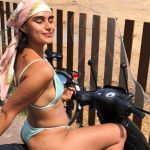 Every year, as soon as the temperatures rise and the sun replaces the dreary winter days, the desire for the beach erupts. Most of us, even if we are stuck in the office for a few more weeks, are already dreaming of the time when we can relax on the beach between crossword puzzles, fruit cocktails and nothing else but swimming, tanning and waiting for dinner. In our minds we are counting down and already packing our suitcase: tanning creams, T-shirts, dresses, shorts, sarongs, necklaces, hat and swimwear. Yes, but which one? There are many options that vary according to colour, shape, fit or material. There are those who stick to the one-piece, solid colour swimsuit and those who prefer the bikini with a fancy pattern, perhaps tropical. How about opting for something different this summer? Holidays can also be a time to feel freer, have new experiences, try exotic foods and experiment with looks too. In your search for the perfect swimming costume, take inspiration from Dua Lipa, Kendall Jenner and other celebrities who have been in the holiday mood for weeks, anticipating the swimwear trends of 2023.
Metallic Mermaid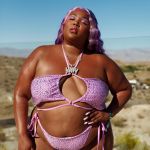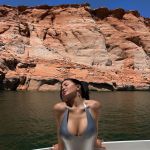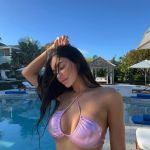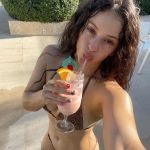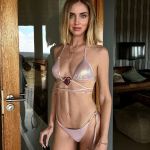 What better time to "dress up" as the Little Mermaid? In the wake of the hype surrounding Disney's live-action film, the mermaid trend has exploded and infected the costume industry too. The secret to a perfect Ariel is to choose not only details like pearls and shells, but also shimmering and metallic finishes that mimic the mother-of-pearl of shells and certain fish. It is recommended to add swimsuits and bikinis in shades of blue, green, coral and pink to the shopping list, perhaps embellished with sequins, colourful stones or made of lurex. Lizzo and Kylie Jenner have already experimented with this look, and many others are sure to do the same during the upcoming holidays. This confirms the demand for glittery bikinis and swimsuits, which has already increased by 27 per cent on last year on Stylight.
Bandeau or one-shoulder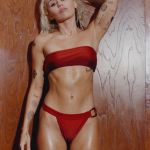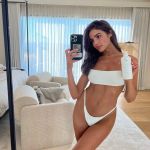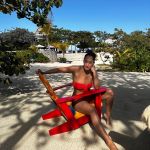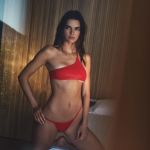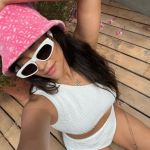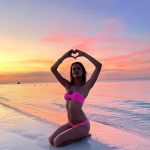 This summer the bikini top is strictly strapless, bandeau or at most one-shoulder. This model is best in a monochrome version and is very versatile. It's perfect to wear all day long, from morning to night, even off the beach, as Miley Cyrus and Cindy Bruna also model. Just combine it with cargo trousers, shorts or a maxi skirt, swap the flip flops for sandals and add some accessories to be ready for a romantic dinner or a party with friends. It is indeed no coincidence that the wrap top is a seasonal trend.
Animalier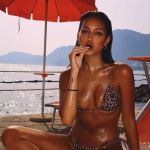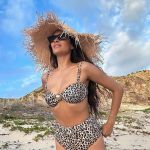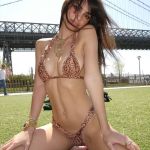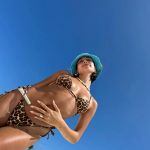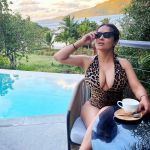 Perhaps not all people like polka-dot and leopard print and do not routinely wear them during the rest of the year for fear that they will look tacky or outdated in the wrong combination. The fear of looking like Sylvia from the Nanny magically disappears in summer. So with unexpected courage, we approach the sea wearing animal bikinis and one-piece swimming costumes. The choice of models is wide, from the model with bijoux details on the straps by Wolford to the trikini by Reina Olga.
Micro bikinis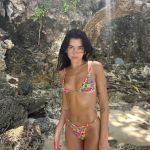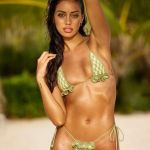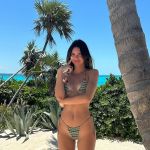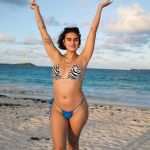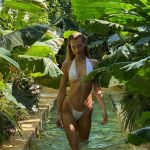 Tiny, very, very tiny. From Dua Lipa to Emily Ratajkowski, from Jilla Tequila to Bella Hadid, celebrities prefer to cover up the bare minimum when they are on the beach to avoid the white marks of the swimming costume on the tanned body. So green light for ultra skimpy bikini bottoms, as well as other celebrities with barely-there micro tops. This is proven by the fact that on Stylight, demand for micro bikinis has increased by more than 1000% since last year. Your only advice if you want to join the trend? Do not skimp on sun protection!
80s High-Cut Swimsuits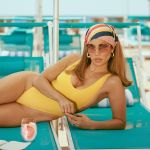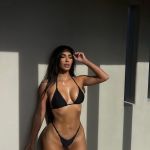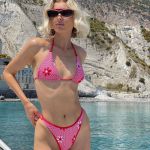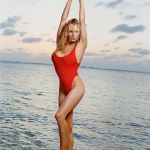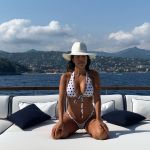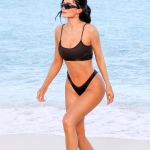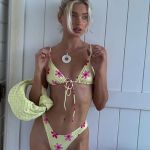 Pamela Anderson's unexpected return to popularity coincides with the resurgence of trends the actress loved, such as her signature messy hairstyle and high-cut swimsuits. This year, beaches will be populated by would-be lifeguards who defy gravity and shave the bikini line in a way that was not even possible in the 1980s. There's no shortage of styles worthy of the cast of Baywatch, but if you really want to get into character, buy a piece from Pam's collection of Frankie's bikinis.
With strings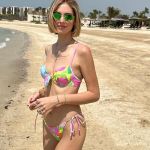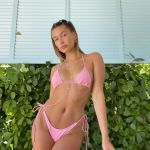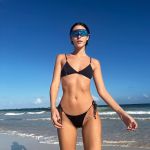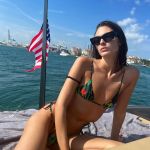 They are attractive, despite the possible white marks on your tan, because they are cute, versatile and hot. Lace-up swimming costumes manage to combine several trends without ever losing their appeal, and they can even replace the thong when we want the underwear to stand out from low-slung trousers and miniskirts, as Y2K style wants. It's easy to find the model that best suits our tastes: floral, plain, animal print, pastel or luminous shades, metallic finishes and 3D details like sequins and coloured stones, ...