Trend alert SS23: sandals with a vertiginous heel
Balance and sexiness will be the stars of summer 2023
Originally designed and made for men, soldiers or aristocrats who could ride horses more easily, high heels experience their bliss on women's feet, thanks to Italian craftsmanship capable of creating wonders of balance and sexiness. From Salvatore Ferragamo, who crossed the ocean in his iconic stilettos, to Roger Vivier, who made them covetable, to Manolo Blahnik, the king of the red sole and stiletto heels, high heels remain a constant element and favourite shoe of the season. Who wears them? Who sent them down the catwalk and which ones should you buy? Here's a little guide to untangle the dizzying heights.

Which celebrities love high heels?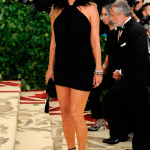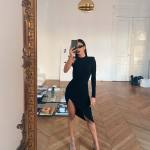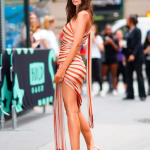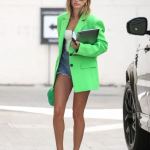 Among the celebrities, there is no shortage of
Kate Moss
with high heeled shoes, black mini dress and decorative feathers, daughter
Lila Grace
with nude sandals, matching shorts and camel jumper,
Amina Muaddi
with embellished sandals, fluorescent green nail polish and asymmetrical dress with sharp slit,
Emrata
with thin straps and striped dress with decorative fringe,
Hailey Bieber
choosing fluorescent green for square toe sandals, handbag and for an oversized blazer along with a white tank top and denim shorts.

High-heeled shoes at the SS23 fashion shows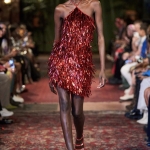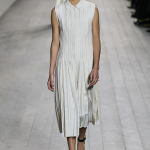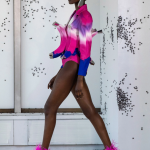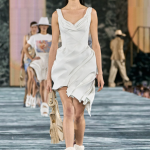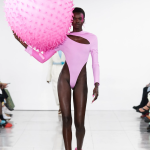 Area with her feather embellished sandals worn with a blazer bodysuit with decorative bananas,
Balmain
with fluffy strappy platform sandals accompanied by an all white asymmetric mini dress,
Chet Lo
in pink with slave sandals and an oversized bodysuit, that stood out on the SS23 catwalks,
Dior Couture
with precious crystal studded sandals with a waist strap accompanying the pleated midi dress,
Cucculelli and Shaheen
with a maxi platform, straps with decorative buckle and a dancing dress with fringe.

Which styles should you buy?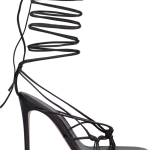 .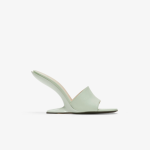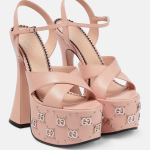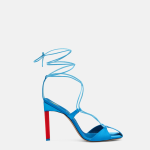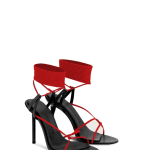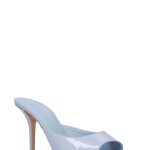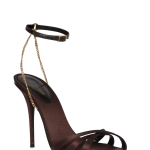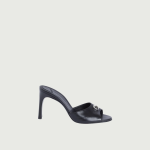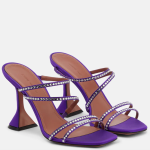 Spool heeled sandal with crystal straps and cardinal purple fabric from
Amina Muaddi
; the interplay of fabrics and all-black laces by
Andrea Wazen
; slim heel, black leather and micro logo by
Coperni
; baby blue patent leather and pointed toe by
Gia Borghini
; platform with metal logos and studs, ankle strap and soft pink by
Gucci
; precious crystal-studded heel, black ankle strap and satin trim by
Miu Miu
; architecturally complex and pastel heel by
N°21
; brown satin, chains and leather straps by
Yves Saint Laurent
; black and red encounters, ultra-thin heel and elastic fabric by Salvatore Ferragamo; turquoise satin, red heel and subtle laces by
The Attico
.