10 leather pieces for Fall/Winter 2020
Not the usual biker jacket, but also dresses, shirts, skirts and trousers, in an eco-friendly version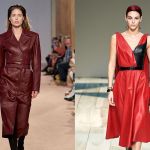 Leather is not only the must-have element in our wardrobes for this 2020/21 season but it can also turn into a sustainable trend. How many times have we asked ourselves what is the difference between leather, faux leather and eco-leather? Understanding this, today, is really important, in order to buy more consciously. First of all, eco-leather comes from that concept of ethical fashion that sees the processing of animal skins from farms for food purposes. This means that the derivation of leathers is not only more valuable, but above all subjected to strict rules for a low environmental impact. Following faux fur, used by almost all the brands in the industry, eco-leather is now the protagonist of the sustainable measures of many fashion houses. But eco-leather is not the only sustainable solution. Many brands, even some fast fashion chains, are experimenting with the creation of leather-effect fabrics with many different materials. And this is how paper, polyurethane, cork, pineapple, apple and orange scraps will parade on the catwalks.
Embracing these experiments Daniel Lee of Bottega Veneta, with the iconic pouch in faux leather called "Carta". A fiber composed of 45% polyamide, 45% polyurethane and 10% paper in a single color variant with a used effect. But also in cork, a 100% recyclable material, super light and water resistant. Both with natural shades according to the trend that sees the skin no longer only in the traditional black. Here is the classic very long trench coat with Matrix effect turns chocolate, again according to Bottega Veneta. Paul Andrew, on the other hand, has chosen to find among the old stocks of the Ferragamo maison by recycling them for use in the FW20 collection. Even the Florentine brand adopts the colors of the earth, for dresses, outerwear, shirts, trousers and accessories that change from mustard to burgundy through gray and green. Brown total look also for Balmain, who in the first look on the catwalk wraps Liya Kebede in a bodice that seems modeled on her. The version proposed by Tod's to wear over the shirt is more structured and composed, like the minidress with a square neckline.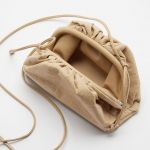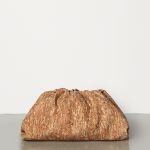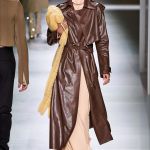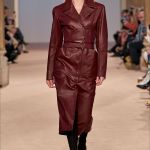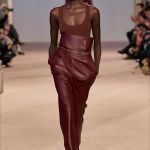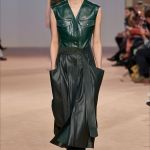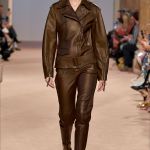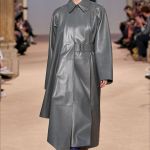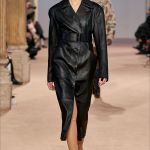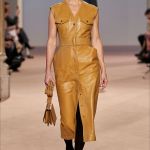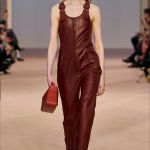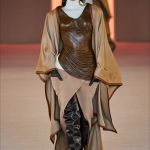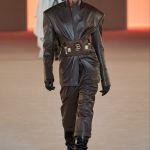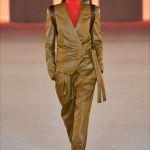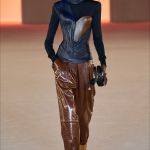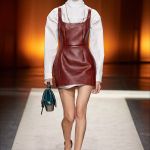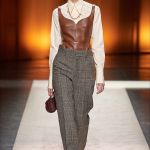 Other color ranges were used by Alexander McQueen, Valentino and Mugler. Sarah Burton's collection for McQueen dedicated to the romantic warriors, colors leather with red, black and purple. Pier Paolo Piccioli for Valentino adds red to the leather of some accessories, like the new Atelier Bag Rose. Again brown for Mugler, combined with electric blue, which cut the rigor of black in the collection of Casey Cadwallader.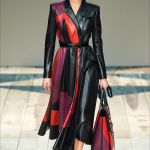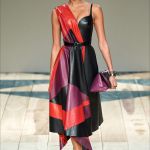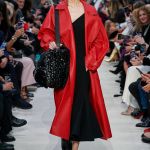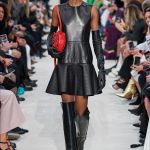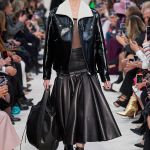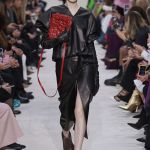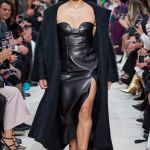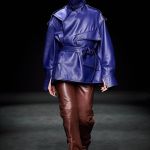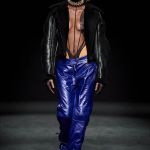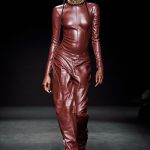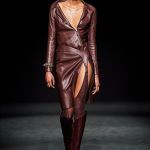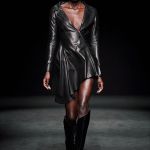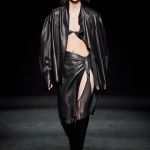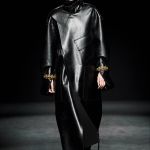 If the leather all-over look is not for you, you can mix leather with wool, as proposed by Chloè with leather trousers combined with turtleneck. The skirt, like the pencil skirt by N21, or even the shirt, like the burgundy one by Ferragamo.
Well, this year leather - whether eco, recycled or sustainable - is a must-have in our wardrobe. This is not just a seasonal trend, but an essential that can become part of many looks and last over time. And this is why nss G-club has selected in a shopping guide 10 eco-friendly leather garments to keep an eye on.