The best looks of Serena van der Woodsen
To replicate the style of the unforgettable protagonist of Gossip Girl with a contemporary twist
Since joining Grand Central, it-girl Serena van der Woodsen (played by Blake Lively) has remained an undisputed icon for all Upper East Siders and beyond. The girl next door, but with a rebellious soul and the inevitable 12 heel, has conquered the small screen thanks to her leather jackets, breathtaking party dresses, sequins, prints, long dresses, coats, and precious accessories.
Serena, "S" for her friends, pursued a rock and feminine style, which still today inspires the looks of many fashion icons, revisiting it in a contemporary way. Her passion for fashion translated into clothing that followed all the trends of the 2000s, mixed with boho-chic elements. nss G-Club has selected the essentials of Serena van der Woodsen's looks, with some shopping tips to replicate them with a contemporary twist, to renew your wardrobe.
Coat & trench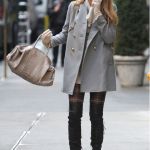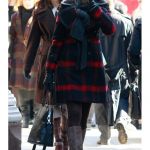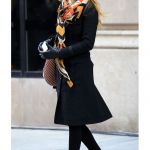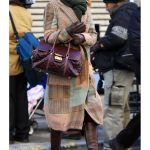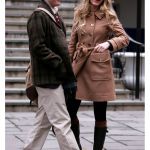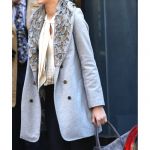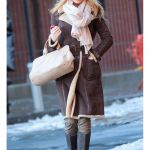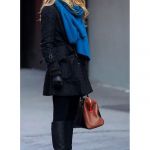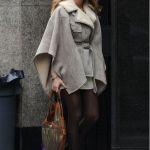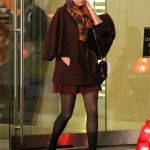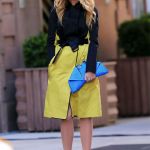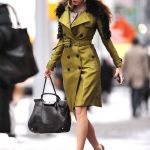 Winter in New York is perhaps one of the most romantic on earth, but also the coldest. With the snow falling on the big apple, Serena flaunts winter coats that will take your breath away. Sheepskin jackets, coats, trench coats. From the most autumnal colors to the brightest shades, Serena's coats cannot fail to be mentioned.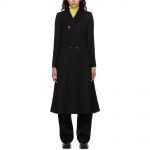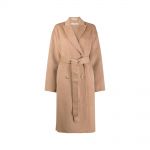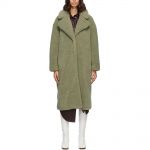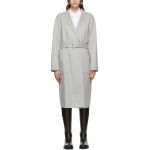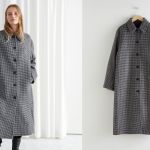 Leather jackets

Serena never needed to wear fancy clothes to be the it-girl everyone was talking about. The blonde from Gossip Girl makes her entrance to Grand Central in a cognac leather jacket paired with a top and a handkerchief tied around her neck, without going unnoticed. But the item of clothing seems to be a must-have for Serena, to be worn also on the Scottish miniskirts of the school uniform.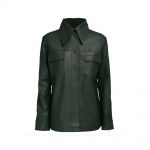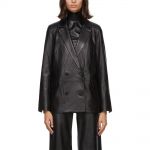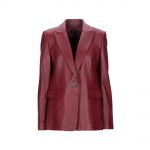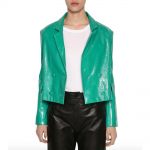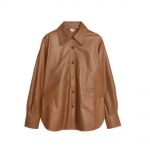 Back to school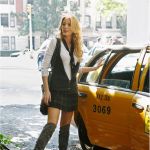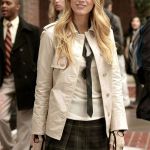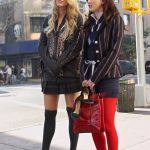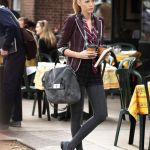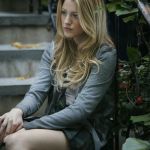 Serena transforms the traditional uniforms of Constance Billard School into a very glamorous casual look. Wide knotted tie, vest buttoned at the bottom, boots, Parisian, designer bags, accessories, give a fresh and chic touch to the classic college-looks.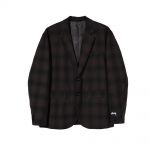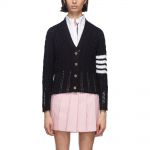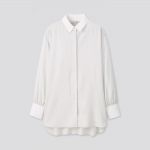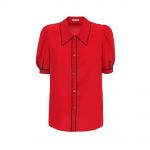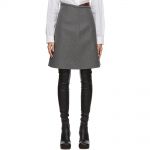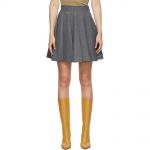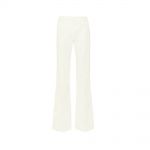 Long dress

The most awaited moment remains that of the parties, many in the Upper East Side, where Serena regularly manages to get noticed. Her long dresses, with precious textures and bright colors - gold, white, yellow, anthracite - animal prints, enriched with gems, precious stones, lace and tulle, made us all dream and want to wake up in the morning in an attic view Central Park.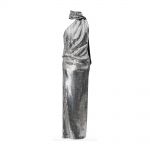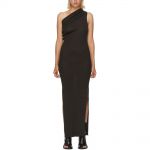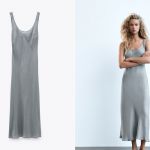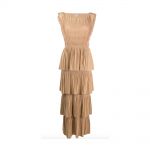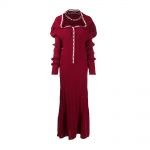 Boho-chic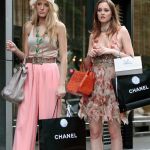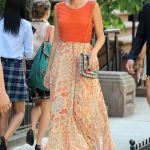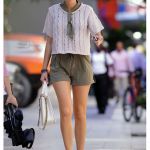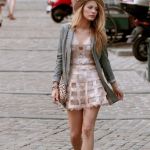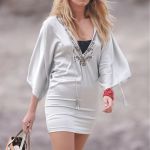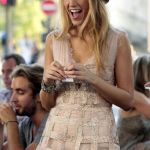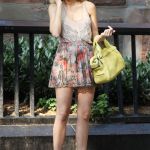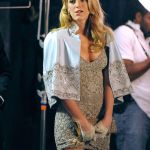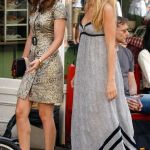 Rock, romantic and boho-chic. Serena among the Hamptons villas uses fringed garments and accessories, leather belt, embroidered garments, to obtain this naive effect.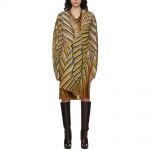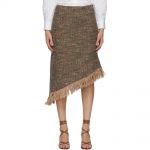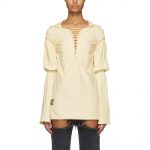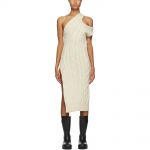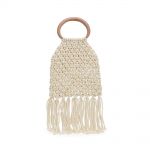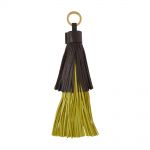 It bags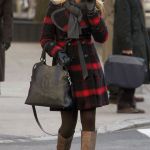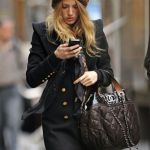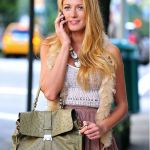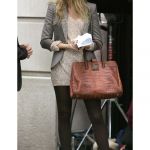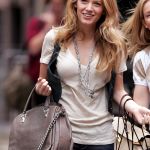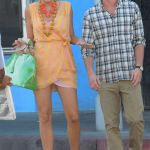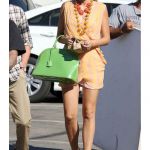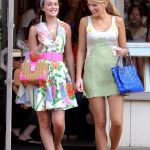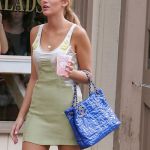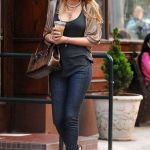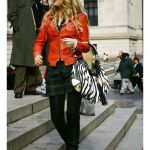 We couldn't forget the key accessory for Serena and the other protagonists of the series: bags. Chanel, Dior, Louis Vuitton, in each episode, to complete the outfits are the bags. On second hand and vintage sites like Vestiaire Collective, you can find all the it-bags from the 2000s.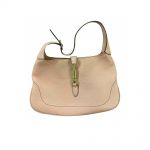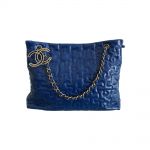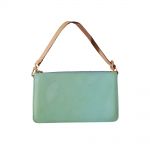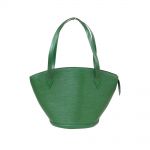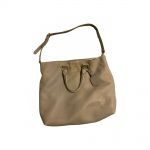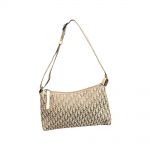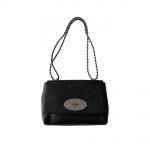 Hairstyle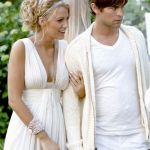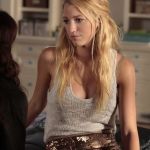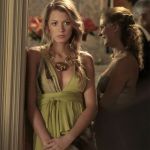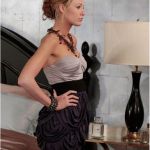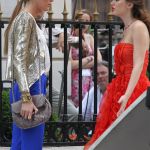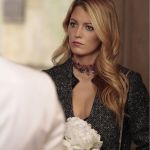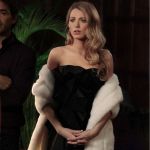 Well yes. There was no outfit that Serena wore that was not accompanied by incredible hair styling. How many times have we tried to replicate those braids in the mirror? Or the waves of the 70s? Go ahead with hair irons, barrettes, hair clips and scrunchies and lots of imagination!