The best perfumes to wear on a date
How spraying the right fragrance can help attraction
"The scent of love tastes of you. So does the scent of sex," wrote Bukowski. The writer had described what many have long claimed: Of the five senses, the sense of smell is the most highly developed, capable of evoking sensations, memories and images even on a subconscious level. And arouse interest. Even if the rules of attraction are still mysterious, it is undeniable that a certain scent influences the perception of others positively or negatively and drives us towards or away from them, just like appearance, tone of voice, the way we move or our personality. So wearing a fragrance enhances body language, influences mood and charm and triggers a reaction in those who "smell' it" . So when we're on a romantic date or trying to win over our crush, scent can become a powerful ally of seduction - thanks to olfactory notes that excite the senses, stimulate pleasure, fire the imagination and let you recognise love on your skin.
The power of odor
Scents are not only important for feeling good on any occasion, but they can also play an important role in the world of love and attraction. This is what science says. Olfactory stimuli have a direct influence on the limbic system, where the amygdala, the gland responsible for emotions, and the hippocampus, the gland responsible for forming memories, are located. When we perceive a person's odour, emotions are immediately triggered in us that evoke pleasant or unpleasant memories, which can also influence the outcome of a first meeting. Thus, an odour that is perceived as pleasant triggers a feeling of well-being and relaxation which makes us feel good and can serve, at least in part, as a kind of olfactory radar for identifying the ideal partner.
The role of body odour
It's not just the scents we spray on ourselves that immediately trigger reactions and responses in our system and that of our potential partner, but body odour also plays an important role. Body odour refers to our natural smell without perfume, deodorant or creams, which is determined by the amount of proteins and bacteria that react with external influences. In some cases, natural odour has a trigger effect that exerts an irresistible attraction. So much so that science and chemistry have been trying to study and reproduce the phenomenon for a long time, but without coming to a clear conclusion. Many of these studies have focussed on pheromones, chemicals released by the body that exert attraction to members of the same species.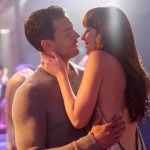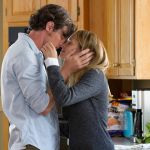 TikTok's obsession with pheromone scents
There is a very strong chemical component to sexual attraction that is related to pheromones, and TikTok believes that this magical feeling can be created by spraying pheromone-based perfumes. There are millions of videos on the Chinese platform explaining the beguiling effect of these fragrances. The only pity is that there is no scientific evidence or studies confirming the ability to react to their presence. Especially as pheromones very often have no odour and a person's olfactory profile cannot be reproduced. In addition, culture, social environment and habits have a major influence on attraction, which cannot be attributed to pheromones alone.
Do opposites attract when we talk about body odour?
One of the best-known studies on this topic dates back to 2003, when a team of researchers from the Behavioural Ecology Journal found that both men and women prefer the scent of those whose genotype is most dissimilar to their own. Put simply, the more different and stronger a person's natural odour is compared to their own, the greater the chance of attraction. This would be an evolutionary strategy that leads us to choose mates with a different immune profile to our own in order to drive the evolution of the species and produce healthy offspring.
Odour notes that stimulate attraction
In people with olfactophilia, sexual arousal can be triggered by odours from intimate and erogenous areas of the body such as sweat, vaginal fluid and semen. For everyone else, it is more common odour notes in addition to a person's natural smell that trigger the spark of attraction and ignite desire. Although each of us has a different perception of odours related to our own experiences, there are elements that evoke sensuality. What are they? Spices such as ginger, pepper, juniper berries and cinnamon, sandalwood, vetiver, ylang ylang, iris, frangipani, Bulgarian rose, tuberose and musk. Even a classic such as vanilla, sweet and unsettling, envelops thanks to its softness and evokes the feeling of security and protection associated with childhood and is particularly seductive. Not to be underestimated is jasmine, which seems to awaken the hormones and can evoke passion and desire with its disinhibiting effect.
The best perfumes for a date