Celebrities' favorite low-cost beauty products
Who said that to look like a star we have to spend all our savings?
How do celebrities get the perfect look they show in every photo and on every red carpet? Simple, they have good genes and the best make-up artists and hair stylists in the business at their disposal. But sometimes their make-up tools include cheaper products that we mere mortals buy in the supermarket, perfumery or pharmacy. Using these products may not guarantee that we will look eternally young like JLo or have the glowing, flawless complexion of Scarlett Johansson or Hailey Bieber, but if we try them, we may be able to recreate the illusion of feeling more beautiful and special. And it won't hurt our wallet.
Here's a selection of the celebrities' favourite affordable beauty products.
Kendall Jenner: L'Oreal Paris Infallible More Than Concealer
Kendall Jenner's make-up secret? Mary Phillips. The famous makeup artist is the queen of underpainting, the viral technique on TikTok that involves applying bronzer, concealer, blush and illuminator before foundation to accentuate and maximise the volume of the face through a layering of textures and shades. The end result is extremely natural, a kind of no-make-up make-up that has become the model's trademark and which Phillips also achieves thanks to the Infaillible 24h More Than Concealer liquid concealer from L'Oreal Paris. Thanks to its creamy texture, it's perfectly modulable and costs only €14.99.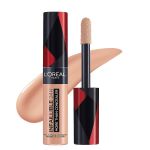 Emily Ratajkowski: Eucerin Aquaphor Soothing Skin Balm
How does Emily Ratajkowski get healthy, glowing skin without blemishes and dark circles? Before bed, she applies Eucerin's Aquaphor Skin Repairing Balm. "It makes my skin feel firmer and more moisturised. It's especially useful when I'm travelling to prevent my skin from drying out and producing too much oil," says the model. The balm is famous for its healing, regenerating and soothing properties, which make it an optimal care for dry, chapped, dehydrated and irritated skin. Aquaphor contains two important ingredients in particular: panthenol and glycerine. The former softens the epidermis, soothes inflammation and speeds up the process of cell regeneration, while vegetable glycerin protects the skin from moisture loss and external influences. Fans of this product include Sofia Richie, Ashley Graham (who uses it as a lip balm) and Beyoncé (who applies it all over her body).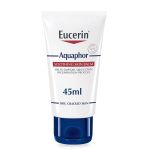 Hailey Bieber: Nyx Professional Makeup Slim Lip Pencil
The latest viral trend launched by Hailey Bieber is called Strawberry Makeup. In a video on TikTok, the Rhode founder showed step-by-step how to achieve it and revealed the key points of this beauty, which is all about a fresh, almost no-makeup complexion, flushed cheeks and freckles on the nose and cheeks. The other key element is strawberry lips, which Hailey recreates with Rhode's Peptide Lip Treatment and Nyx Professional Makeup's Slim Lip Pencil in the colour Nude Truffle.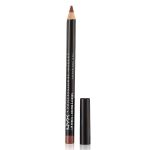 Margot Robbie: Burt Bees Tinted Lip Balm
Margot Robbie is a big fan of Burt's Bees tinted lip balm. The Barbie star admitted as much in an interview with Vogue in 2016. The reason? The moisturising formula with shea butter and natural waxes nourishes dry lips while adding a touch of colour for a "your lips, but better" result. Sold from €7.99. It's available in five shades, from Zinnia Pink to a bolder red called Red Dahlia.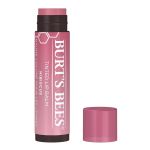 Chrissy Teigen: Bioré Ultra Deep Cleansing Pore Strips 6 Nose Strips
Celebrities hate facial impurities too and, like us mere mortals, spend their evenings walking around the house with blackhead-removing strips stuck to their noses and chins. Chrissy Teigen's favourite, as well as Selena Gomez, are Bioré's. In a 2020 Instagram story, the model revealed a little beauty hack to save time and money: "Life hack: you don't have to buy Bioré strips for your chin, just use the ones for your nose." How to use them? It's simple: moisturise your skin, apply the strip with light pressure and leave it on for 10 to 15 minutes before taking it off. Thanks to the soothing effect of witch hazel and the patented C-Bond technology, which removes 2 times more impurities, your skin will feel smoother and cleaner in no time.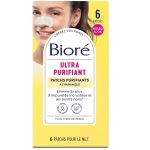 Rihanna: Weleda Skin Food
If you're a fan of skincare, you'll want to keep this name in mind: Weleda Skin Food. It's a multifunctional cream specially formulated to treat dry patches on the face, hands, feet and elbows. With carefully selected organic ingredients, it repairs cracked skin, soothes irritation and moisturises and softens from the first application. The product is so popular that it's estimated that a tube is sold every 11 seconds worldwide, and its fans include many celebrities. Rihanna, Julia Roberts, Victoria Beckham and Brooke Shields all mention it among their beauty essentials, while Hailey Bieber confessed on TikTok that she applies it to "the "driest areas and where I want a little more glow and prominence under makeup." Thinking about buying it, are you? After all, the price of only €8.95 for a 30 ml tube is quite affordable.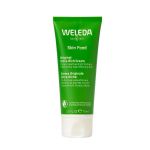 Scarlett Johansson: The Inkey List Hyaluronic Acid Serum
Frankie Boyd, Scarlett Johansson's make-up artist, recently revealed that she uses products from The Inkey List to prepare the actress' skin for make-up. Among the secrets to the Lucy star's glowing complexion are the British brand's caffeine eye cream and hyaluronic acid serum: this super-serum works in multiple layers of the skin to visibly hydrate, smooth and plump while reducing fine lines.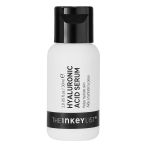 JLo: Dr Hauschka Rose Day Cream
Who wouldn't want to look like Jennifer Lopez? The star seems to defy the laws of ageing, but how does she do it? When asked about her secret, she replies that it's genetic and that her mother taught her to use sunscreen from an early age. Her other great beauty ally is Dr. Hauschka Rose Day Cream, which she has used for over a decade. It's a face cream that nourishes and protects dry and sensitive skin thanks to its composition of rose petals and rosehip berries, marshmallow and St John's wort, which harmonise and strengthen the skin, while shea butter, rose wax and avocado oil keep it from drying out.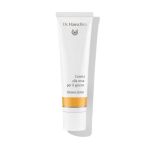 Gwyneth Paltrow: Bioderma Sensibio H2O Micellar Water
Gwyneth Paltrow, Tracee Ellis Ross, Natalie Portman, Drew Barrymore, Victoria Beckham and Rosie Huntington-Whiteley are just some of the celebrities who love Bioderma's micellar water and use it regularly. Gwyneth Paltrow calls this cleanser "the best makeup remover" because it "is "unscented, doesn't dry or burn the skin, and removes all makeup in just a few swipes. Skin is left soft and clean." The plus? The price. A 500 ml bottle costs about 10 euros.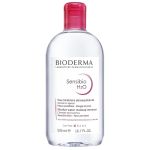 Gigi Hadid: Neutrogena Grapefruit Scrub
What products do we have in Gigi Hadid's make-up bag? The fashion golden girl is big on skincare and alternates between two facial scrubs available at the chemist around the corner: Refreshingly Clear Daily by Neutrogena and the invigorating Apricot Scrub by St. Ives. The former gently removes dead skin cells to leave skin with a vibrant glow and healthy appearance. Infused with pink grapefruit and antioxidant-rich vitamin C, the replenishing, oil-free formula softens rough patches and evens out uneven skin tone for a more radiant, silky-smooth complexion. The second scrub contains salicylic acid and natural exfoliants - apricot, corn kernel and walnut - that effectively reduce blemishes and prevent breakouts.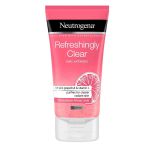 Blake Lively: Cerave Moisturizing Facial Lotion
Have you always envied Blake Lively for her fabulous wardrobe, Ryan Reynolds and perpetual girly look? Here's where you might be able to achieve at least one of those three things. The actress owes part of her flawless, youthful complexion to CeraVe AM SPF30 facial moisturiser. The gentle and non-comedogenic lotion contains a blend of ceramides, niacinamide and hyaluronic acid to hydrate the skin. It provides continuous hydration for up to 24 hours while protecting against UVA, UVB and pollutants.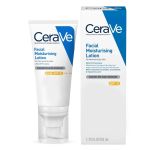 Jennifer Aniston: Aveeno moisturiser
"I think it's because my mother told me to start moisturising when I was 15. I've been using Aveeno since I was a teenager," Jennifer Aniston reveals of her favourite moisturiser. Aveeno's moisturiser is infused with prebiotic colloidal oatmeal and harmonises with the skin's natural microbiome so that the entire surface is balanced and not deprived of important properties. Fans of the French brand include Jessica Alba, Gwyneth Paltrow and Zoe Saldana.