How to take care of sensitive skin in spring
Between heat, cold, wind and allergies Mini Beauty Guide for SS23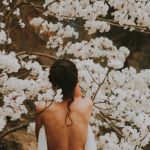 The arrival of spring and the first flowers can trigger allergic reactions in genetically predisposed individuals, affecting multiple organs and leading to skin redness, swelling and irritation in addition to the familiar rhinitis and conjunctivitis. Sensitive skin in particular is more prone to facial redness: Pollution, climate and UV rays can cause an acceleration of the skin's microcirculation, so that the face suddenly appears red in places. Temperature changes are also bad for the facial epidermis: heat, cold, sudden physical exertion and even wind can make the face appear redder and even blotchy.

[average:34205]

[average:34199]

[average:34200]

[average:34201]

[average:34204]

[average:34202]

[average:34203]


What to do then?
The answer to SOS is definitely soothing and moisturising treatments. To manage the period of redness and allergies with soothing treatments, you need to pay particular attention to the ingredients of skincare and make-up products.
Especially avoid products with fragrances, as the substances used to formulate flavours and perfumes
are usually the most reactive to other cosmetic ingredients and thus the ones that can trigger reactions on the skin.
But the rest of the formulation also needs to be gentle, i.e. contain as few parabens, petrolatum, SLES and SLS, gluten, paraffin, lanolin and the like as possible
. As for cleansing, it is always better to use products that resemble the sebum already present: not water, but an oil-based product, e.g. a cleansing milk, which by "affinity" traps the lipid molecules that accumulate residues and dirt and facilitates their removal through a cotton disc. Immediately after cleansing the skin, the second step is to apply a splash of thermal water to complete the cleansing process and promote skin hydration by maintaining the balance of the skin's microbiota. The final step is to complete the treatment with a special cream or serum with a sun protection factor, which will provide stressed skin with well-deserved comfort and form a protective shield at a stage when it is particularly sensitive. If you opt for a foundation or concealer, you should first apply a cream in a green shade that neutralises skin redness.

Here are the 12 essential products to counteract redness&co: