Brands and initiatives to know for Earth day 2023
"Invest In Our Planet"
In 1969, an oil spill from a well off Santa Barbara, California, caused incalculable damage to the surrounding flora and fauna. This tragedy inspired Democratic Senator Gaylord Nelson and 20 million US citizens to take to the streets in a historic demonstration in defence of the planet on 22 April 1970, giving birth to what we now call Earth Day, and also the birth of the modern environmental movement. Five decades later, this spirit of information and protest has transformed into an event attended by a billion people around the world who are increasingly aware that living green and ecologically sustainable is a duty that can no longer be postponed. The Earth is a precious and fragile resource that must be defended before it is too late. And perhaps it already is. According to the UN 2022 Assembly, climate change has reached irreversible levels and, according to WHO, half of the world's population will live in areas of high water stress by 2025, with "3.4 billion people at risk of no longer having access to clean water." In light of this data, there is an urgent need, to use the slogan of the Earth Day 2023 campaign, to "invest in our planet", i.e. encourage individuals, businesses and governments to invest in environmentally friendly technologies and practises "to accelerate the shift towards a green, prosperous and equitable future" How should this be done? A first step is to invest in products made by transparent companies that show their commitment and concern for the environment by favouring green, vegan or upcycled materials and ingredients, packaged in recycled, recyclable or refillable packaging, with an ethical sourcing philosophy, and that support reforestation projects and ad hoc awareness campaigns.
Initiatives
On Earth Day, there are always many brands that, while environmentally conscious all year round, decide to go a step further and launch initiatives that actively care for our planet. Some prefer to focus on carbon emissions, some on regenerative organic farming, some on biodiversity or recycling, and some on the water emergency.
G-Club has selected three of them:
Davines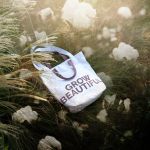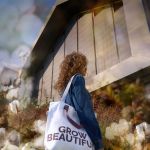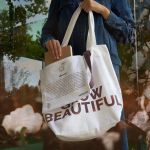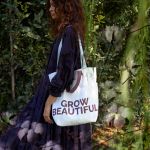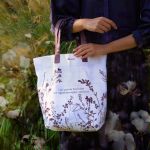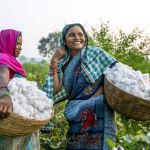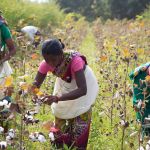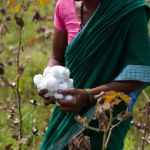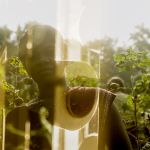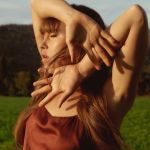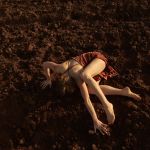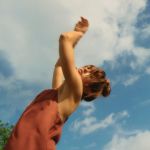 Davines has decided to renew We Sustain Beauty, its global social and environmental project in favour of climate action through regenerative organic farming, and celebrate its 40th anniversary by doubling its campaign contribution (€50,000) to the Rodale Institute, a Pennsylvania-based pioneering institution ROC. But that's not all. This year, the sustainable, B Corp-certified hair product brand launches its Grow Beautiful campaign, which begins with a conceptual video created in collaboration with Fanny Sage. The French dancer and choreographer dances in nature from sunrise to sunset, expressing through her elegant movements the beauty we can get from the earth. Earth, beauty and regeneration are also the focus of the limited edition Grow Beautiful tote bag, which will be launched in April, making it the perfect poster child for climate regeneration. The bag is special not only because it is adorned with floral graphics and the Grow Beautiful message, but also because it is carbon neutral and made from certified organic regenerative cotton ethically grown by the Khond community in Odisha, India - one of the few certified cotton supply chains in the world.
Armani Beauty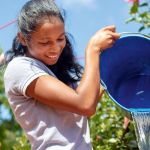 Today, 1 in 10 people do not have access to clean water close to home, and it is estimated that by 2025, half of the world's population could live in areas of water stress. This makes the Armani Acqua for Life initiative, which has invested more than €14 million in water projects in 23 countries, helping more than 590,000 people worldwide, more important than ever. Throughout the month of April, Armani Beauty will donate €20 to the initiative with the purchase of any product from the Acqua di Giò line in Douglas shops in Italy and in the Douglas.it e-shop. This will contribute to the construction of a water supply system and water points in Zambia at the Nteme Rural Health Centre and surrounding communities, which will provide 8,000 people with access to clean water and sanitation. The ultimate goal? To provide universal access to clean water in regions affected by water scarcity.
Rilastil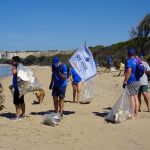 The ocean makes up 70 per cent of the planet's surface, produces more than 50 per cent of the oxygen we breathe, absorbs a third of the carbon dioxide responsible for climate change and accounts for 98 per cent of the land inhabited by life. For this reason, Rilastil has decided to protect it by renewing its partnership with Marevivo and the national #Adottaunaspiaggia campaign, through which it supports the association in cleaning, monitoring and enhancing several beaches across Italy to remind everyone that caring for this fragile and precious environment is a collective responsibility. In 2022, this commitment resulted in almost a tonne of waste being collected. This experience in favour of environmental protection will now be repeated with two beach clean-up days dedicated to the cleaning and protection of Italian beaches: on 29 April 2023 at the Torre Flavia marsh in Ladispoli, Lazio; and on 6 May in Bovo Marina, Sicily.
Aveda
According to the World Health Organisation, about 50 litres of water per person per day are needed to meet the most basic needs and reduce health risks. On average, households in emergency situations have access to only 5 litres of water per person per day, and much of it is contaminated. Changing this situation is the mission of the collaboration between Aveda, which has just received B Corp certification in recognition of its 10-year commitment to social and environmental responsibility, and Oxfam Italy and the #from5to50 campaign. Throughout the month of April, you can support Earth Month and Oxfam Italy by helping to bring clean water to the poorest and most vulnerable communities on the planet affected by conflict, drought and disaster, such as the Syrian community struggling with the aftermath of last 6 February's devastating earthquake. And how? With a minimum donation at participating Aveda salons or with a free donation at the link https://www.oxfamitalia.org/meseterra2023.
Origins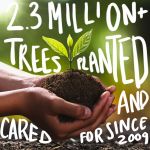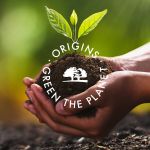 Origins has always been committed to promoting a sustainable approach to beauty and skincare. For this reason, on Earth Day, the company decided to renew its partnership with Treedom, an online reforestation platform. The initiative is part of the skincare brand's Green Planet programme, which aims to reduce the environmental impact of its activities and promote sustainable practises that benefit the planet and local communities. For every purchase made on the Origins website during April, a tree will be donated and planted on Treedom. This helps to create new habitats for wildlife, promote biodiversity and reduce CO2 emissions into the atmosphere.
Brands
While for luxury giants sustainability is often the result of a now indispensable process of transition and change to adapt to customers, there are many more or less small brands that were already born with a green soul. One example is Penelope Skin, a brand founded by Giorgia Palazzo in the Franciacorta region that uses marc, the waste from the grape harvest, and its phytocomplex as a powerful anti-ageing agent. The plus? The products, which also contain vitamin C, tri-molecular hyaluronic acid and mullein extract, have packaging made of aluminium and glass, materials that can be recycled countless times. Korff has also long been a pioneer in environmental sustainability in the beauty industry, becoming a Benefit Company in 2021, pledging to pursue the creation of public good alongside corporate goals, acting responsibly, sustainably and transparently. Virtuous and cool made-in-Italy companies worth mentioning include Vernisse and Shaft Jeans. Vernisse believes in upcycling and circular fashion. That's why each garment is unique, made from pre-existing fabrics, old silks, scarves, old buttons and precious accessories, mixed with hand-dyed or salvaged silk. Shaft Jeans, on the other hand, focuses on premium denim and offers an organic denim capsule consisting of the brand's most iconic styles, all made from GOTS-certified organic cotton and washed using eco-friendly techniques and low use of water and electricity. Not only in the fashion and beauty industry, but also in lifestyle, care is taken for the well-being of the planet. One example is B! POD, the first consumer brand from material science company SAES, which is committed to fighting food waste and contributing to a greener planet thanks to DRO!D, its home vacuum storage device.

Here is a selection of brands that are committed to the environment and eco-conscious shopping: