How to elevate skincare to a beauty ritual to greet spring in the best possible way
Products and step by step for radiant and glowing skin
After months of winter torpor and sluggishness, spring is finally here: the days are getting longer and the temperatures are getting warmer. So what could be more natural than pampering ourselves with rejuvenating and relaxing beauty rituals and practises to welcome the new season? Indeed, skincare is not only a beauty practise, but also a beneficial practise for mental and spiritual health. Time out dedicated to skin and body care allows you to take care of yourself and promote your inner well-being: an alternative way to pamper, relax and rejuvenate, paired with various activities that are good for the body but especially for the mind, such as mindfulness, yoga, Pilates and breathing. Here you will find a selection of them.




Institut Esthederm's new serum AGE PROTEOM for morning pilates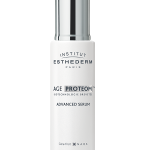 Pilates is a great way to improve posture, increase flexibility and strengthen the core. However, sweating can have a negative effect on the skin, especially if it is not properly cared for. By incorporating a moisturising serum into your fitness routine, you can further protect your skin by hydrating it and repairing damage caused by environmental stress. Using a moisturising serum while exercising can also help prevent the appearance of premature blemishes and wrinkles.

Rodial's vitamin C pads while you meditate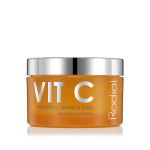 To prepare your skin for spring, it's a good idea to use brightening and restorative products like Rodial's Vitamin C Pads to brighten the complexion and reduce dark spots. You can use them during a meditation or mindfulness session to relax the mind and achieve inner serenity.


The oil by Nuxe for the YOGAMASS practise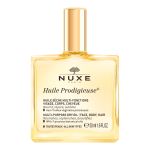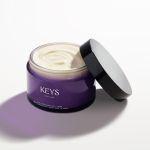 For body care, on the other hand, we recommend taking some time to practise YOGAMASS: a new discipline born from the combination of restorative yoga, massage therapy and meditation, which aims to create a holistic wellness experience that engages the body, mind and spirit in a calm, shared environment. During your practise, use a moisturising and nourishing body oil such as Nuxe's, which will keep your skin soft and hydrated. This way you can enjoy the benefits of healthy, glowing skin while performing exercises that are good for your body and mind. After showering, apply a nourishing body cream like Keys', which soothes and moisturises with a blend of shea and cocoa butter.
The new Namaste collection by Rituals for breath before bedtime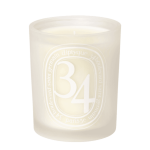 To regain calm and inner serenity, you can take a few minutes of deep breathing in the evening and use a calming essential oil such as lavender, without forgetting to light a diptyque candle. Massage the oil onto your wrists and neck while breathing deeply. Let the fragrance envelop you and put you in a state of total relaxation. Apply a night cream to the face, such as the Rituals Anti-Ageing Night Cream, which supports the regeneration of the skin during the night.
In summary, skincare is not just a beauty practise, but a true wellness practise for body and mind. Use the right products and combine them with activities that are good for your body and mind, and enjoy all the benefits of healthy, radiant and rejuvenated skin and a calm and relaxed mind. Have a great spring!