World Sleep Day, products for better rest
Tips and gadgets for a perfect night's sleep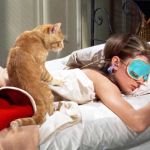 17 March is World Sleep Day. Not only is it an anniversary dedicated to all those lazy people who never get out of bed and think it's the best outfit to stay wrapped up in the duvet, but it's also an opportunity to remember how important sleep is to our mental and physical health. Just think of the times we have had a sleepless night and looked like a zombie the next morning, with a sallow complexion, yawning and general tiredness. Sleep allows our bodies to recharge, recharge energy and prepare for the myriad tasks of the day. A good night's rest leaves the skin glowing, regulates metabolism, improves mood and brain activity. Unfortunately, sometimes it's not so easy to fall into the arms of Morpheus, and counting sheep does not help either. The reasons for insomnia are many: heavy use of screens and digital tools, a hectic daily life that becomes a source of stress, taking stimulants, following a wrong lifestyle, ... Likewise, there are numerous tips to avoid it: from limiting exposure to light and noise before going to bed to avoiding caffeine, from taking a bath to relaxing muscles by stretching, from respecting sleep and wake times to wearing comfortable, breathable underwear. Nutrition also plays an important role. Good sleep starts at the dinner table with three functional habits:
- Eat a serving of carbohydrates at least once a day, perhaps from whole grains, because slow sugars promote the production of serotonin, which is essential for the release of melatonin, "the "sleep hormone"

- Consume foods rich in tryptophan, an amino acid precursor to serotonin, an ally in the production of melatonin. In order for serotonin to be synthesised, the body must reach a higher concentration of tryptophan than other amino acids. However, the human body does not produce it itself, so it must be ingested through foods such as animal protein, legumes, whole grains, cashew bananas and almonds.

- Have lunch and dinner at regular times, preferably 2-3 hours before the time you want to go to sleep. For example, if you eat dinner too early, it can lead to hunger at night. Similarly, sitting at the table late just before bedtime can cause your body temperature to rise, causing gastro-oesophageal reflux.

Good habits and a balanced diet contribute to a balanced sleep, but there are also products that can make an additional positive contribution. G-Club has selected a few of them:
KEYS - Regenerating Sleep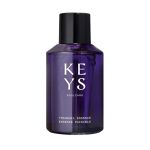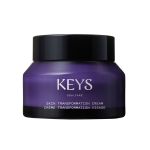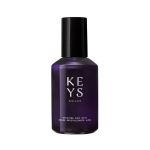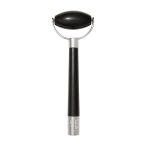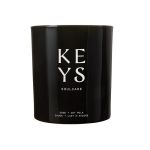 Founded by Alicia Keys in collaboration with dermatologist Dr Renée Snyder, the brand offers real beauty rituals aimed at wellness in tune with the soul to bring out your inner glow. This includes a range of products that set the right mood for restful sleep. These include the sage and oat milk scented moisturising face cream that nourishes the skin with bakuchiol, malachite, ceramides and hyaluronic acid; Tranquil Essence, a gentle rose scented toner that moisturises and soothes the skin; and Reviving Aura Mist, a revitalising, naturally rose scented face spray. The routine is rounded off with the stimulating Obsidian Facial Roller, which promotes inner peace and gives the skin a better appearance, and the calming and soothing scented candle with sage and oat milk.
Rituals Cosmetics - The Ritual of Jing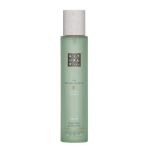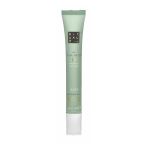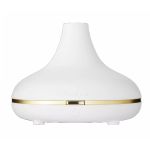 Rituals Cosmetics has developed a line of products for use before bed that envelops us and our homes in a warm, peaceful scent that can relieve stress and prepare us for sleep thanks to its composition of holy lotus, jujube, sandalwood and lavender. The sleep range includes Pillow and Body Mist, a pillow and sheet spray, Sleep Serum and the innovative new diffuser that enhances night-time calm.
Francine Haircare - Nighttime Beauty Treatments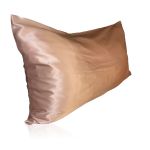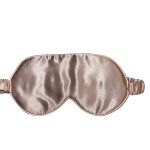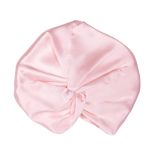 Do you naturally pamper your skin and hair while you sleep? You can thanks to three night beauty products from Francine Haircare, a brand from Italy that harnesses the benefits of silk: the pillowcase, ideal for those who suffer from acne and redness; the eye mask, whose natural texture moisturises the skin and makes the eyes more refreshed in the morning; and the 100% mulberry silk turban, which protects the hair during the night and prevents frizz.
Pixi - Night Routine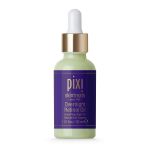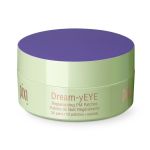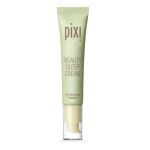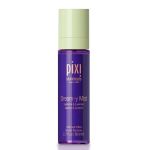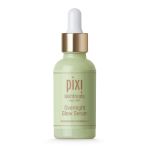 Pixi has developed five products to pamper the skin. They have different textures, multiple benefits and one great result: the preservation of beauty, starting at night. It starts with the soothing and revitalising hydrogel patches that hydrate, calm and restructure the eye area. Then there's the Overnight Glow Serum with its signature moisturising texture, enriched with gentle exfoliating ingredients to give the skin radiance and tone. Also thanks to the 10% glycolic acid. The Overnight Retinol Oil, on the other hand, is a smoothing oil for the night that plumps up the skin and improves the appearance of fine lines and pores. Beauty Sleep Cream is the must-have product to protect, nourish and hydrate the skin while you sleep. Finally, Dream-y Mist is a versatile elixir that supports sleep thanks to its formulation rich in natural aromas.