Why bee venom is the new natural Botox
An elixir of youth used by many celebrities for its anti-ageing effects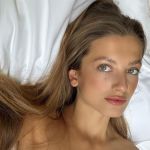 Bee venom is not exactly new, having been used as a natural remedy thousands of years ago in ancient Greece and China. In fact, it contains an anti-inflammatory substance called melittin, a mixture of amino acids that stimulates the skin to repair itself by causing fibroblasts to produce new collagen and elastin, visibly smoothing wrinkles, fine lines and even acne spots.
Although it can be used to treat various aspects of the skin, this toxin is widely known as "natural Botox" as it can be similar to botulinum toxin in its effect on the skin when injected into the skin (with a filler, or plumping, effect). The skin then appears firm and plump, and the facial contours are better defined.
No more wrinkles, in short, this seems to be the magic ingredient. But do not worry, it does not hurt: it's included in the current top creams and immediately guarantees fresh, refreshed skin (without stinging). Devotees of this anti-wrinkle speciality include Michelle Pfeiffer, Gwyneth Paltrow, Kylie Minogue and Victoria Beckham. Even the British crown is among the biggest fans, as Camilla Parker Bowles and daughter-in-law Kate Middleton have joined forces in the fight against wrinkles.
However, the creams with bee venom, which are ideal as an anti-ageing treatment, have a contraindication: they should not be used if you are allergic to the stings of this insect. In any case, the reaction is not severe. However, wheals and redness may occur. Last but not least, bees are crucial to the ecosystem: it would be a great harm if they suffered from the removal of their venom. In fact, the procedure is harmless to them.
Here are the 5 indispensable products made from bee venom: