What do Italians give most for Valentine's Day?
According to the Klarna Shopping Index, lingerie and beauty products are perfect for the most romantic day of the year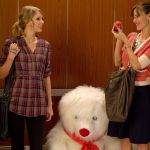 Valentine's Day is now very close. The most romantic day of the year has always been the perfect opportunity to make the ones we love feel special with gifts big and small, packages that include couples' experiences, candlelit dinners, sparkling jewelry, fragrant red roses, gourmet chocolates, sensual lingerie or anything else that says "I love you" year after year, it's not easy to find the right object of desire. But if you are short of ideas, why not take inspiration from what Italians have been buying for some time in anticipation of 14 February? The Klarna Shopping Index shows that pre-Valentine's Day shopping is all about making ourselves more attractive, special and glamorous for a romantic getaway, a dinner party, a tête-à-tête with a partner or, why not, just to look better in our own eyes. Sales of manicure and pedicure products are up 87 percent and 134 percent respectively in February 2022 compared to the previous month, while massages are on the upswing in the last two weeks of January compared to the first two weeks of the year. There is also a boom for other beauty items that are perfect for making or giving yourself a gift, such as bath oils, which recorded +421%, lipsticks with +23% and eyeshadow palettes with +20%. Hand in hand with make-up, interest in lingerie is also on the rise with sales up 116% in the last two weeks of January compared to the previous two weeks, with a 16% increase in bras. The trend of recent purchases, researched by buy now pay later giant Klarna, has inspired us to create a selection of the most popular Valentine's Day gifts, which is also perfect for browsing for last-minute ideas. Here you'll find the best in beauty and lingerie: from Charlotte Tilbury's Pillow Talk Lip Box Set to Intimissimi's Stunning Beauty Body in lace and tulle.