The vademecum for stressed and weakened hair
How to take immediate action to prevent hair loss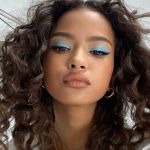 Not only dry hands and chapped lips, hair is also greatly affected by the cold season: Inclement weather and cold temperatures can in fact affect the well-being of the hair, along with temperature changes due perhaps to constant movement between indoor and outdoor environments, not to mention the mechanical rubbing of the hair on sweaters or scarves, rather than the use of hats and various headgear that can lead to the formation of an environment that is not conducive to natural homeostasis, with the resulting increase in sebum production, the effect of dirty hair and, above all, even a possible weakening of the hair itself. In short, there are many issues that link the cold season to the health of our hair. But what are the remedies that can be adopted to ensure that our hair gets through the harsh winter period unscathed? Here is the ultimate guide.
Opt for ad hoc products
First and foremost, to combat "stress" and restore vitality to the hair, it is good to use restructuring products, in the form of conditioners, masks, pre- and post-shampoo serums. The most damaged hair will benefit from creams to be applied to dry hair, which smooth the fiber without weighing it down. During reconstructive shock therapy, it is a good idea to use nourishing shampoos, that is, shampoos that do not make washing more drying than it is, due to limescale.
Avoid stress during and after washing
After washing, it is good not to dry the hair at excessive temperatures that could cause heat shock and damage the hair fiber, also it is good to use a heat-protective oil. Also, avoid washing hair every day: normal hair should be washed no more than twice a week, oily hair three times, and dry hair once a week.
You should say yes to supplements
Surely you have heard of the microbiota, the clan of good bacteria that inhabits our skin and keeps it healthy. Lo and behold, it is also present on the scalp. So off to supplements with amino acids and vitamins-iron, zinc, folic acid, biotin, B vitamins, vitamin C: all will help, although it should not replace a healthy, balanced diet.
Massage the scalp
Periodically doing massages that can promote reoxygenation and reactivation of the hair follicles, the supply of nutrients, as well as drain all the toxins and waste substances that could damage the hair, can help a lot. In this case, it is best not to go for DIY but to seek professional advice.
Have a diet rich in protein and vitamins
Did you know that protein is the basis of keratin synthesis in our bodies? In addition, the Omega 3s found in fish are powerful antioxidants that prevent flaking and weakening of the hair. Also pay attention to the absorption of Vitamins B12, A and E, which are necessary for keratin production. Therefore, favor foods such as eggs and minerals such as Iron, Zinc or Selenium, foods such as salmon and fruits, both dried and fresh, preferably in season.
Ad hoc products here: