The fall-inspired eye and face palettes to have now
Innovative textures, sophisticated shades and bright colors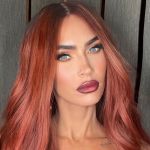 There is no doubt about it, next Fall Winter's makeup will be bold (and no half-measures) thanks in part to the release of beautiful, often limited-edition palettes. Colorful, luxurious and beautiful to look at, they are true "magic" boxes and just holding them in our hands makes us feel better; the now classic nude eyeshadows and warm tones are now joined by cool shades - such as greens, purples and blues - and the ever-present earth colors for the face. The finishes are also very versatile: the classic matte continues to be on trend, but combined with shimmer and extra metallic textures.
The big comeback, however, is smokey eyes, which will definitely be the star makeup of the fall season: the extremely matte and smoky effect of this eye make-up will accompany us in the coming months. Turning now to the fall 2022 makeup trends for what concerns the makeup base, we see the reappearance of more opaque makeup bases and a generally more structured base, although exaggerated contouring is still not favored.
Whether they are limited-edition or part of continuing lines, the palettes of the moment thus invite us to play with make-up by transforming our faces into works of art.
Are you ready? nss G-Club has selected for you the 5 fall makeup palettes to buy now:
Huda Beauty Empowered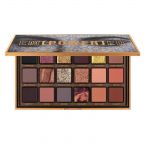 An eye palette of golden, copper, brown and creamy neutral shades in a variety of textures: intensely pigmented matte, creamy gel eyeliners, metallic-effect chrome shades and a shimmery wet-look shade.
Charlotte Tilbury Pillow Talk Beautyfying Face Palette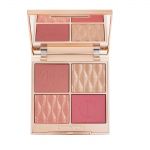 Encased in beautiful mother-of-pearl packaging that mimics the PERLATE AND BRILLIANT formulas, four beautiful BLUSH + GLOW shades for cheeks and face.
Byredo Eyeshadow 5 Colours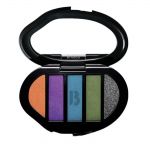 A harmony of deep, dramatically colored shades with a metallic and glitter finish. Lightweight and long-lasting, with easy to blend textures. The palette's compact packaging invites fingertip application.
Make-up Forever All In One Palette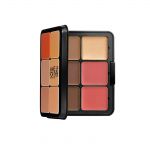 A face palette to even, correct, conceal, color, contour and brighten every complexion. The creamy formula of the 12 shades will allow different shades to be combined with ease.
Korff Eyeshadow Palette Duo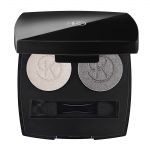 Two-color eyeshadow palette, ideal for creating multiple looks. The soft, silky powders are easy to apply and blend for a luminous, even effect. The formula is enriched with Sweet Almond Oil, Rosehip Oil, Hyaluronic Acid and Vitamin E.
Anastasia Beverly Hills The Glam Mini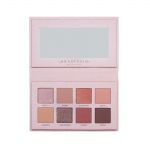 Designed to give the look a unique touch and to be taken anywhere, the palette is predominantly composed of natural tones, both matte and luminous, allowing you to recreate the season's hot trends and achieve versatile, highly pigmented looks, from natural colors best suited for daytime, to metallic and shimmery ones, ideal for evening beauty looks, with a formulation is cruelty free, paraben-free, sulfate-free, phthalate-free, mineral oil-free, alcohol-free and talc-free.