5 Things to know about the meaning of red lipstick
From its name in ancient Rome to its role in the feminist movement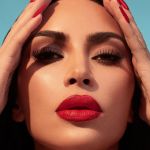 Grandmothers, mothers, daughters. There is a thin veil of red lipstick that has bound every generation of women for centuries. Cleopatra, Elizabeth I and Marilyn Monroe adored it, as did legions of women (men and non-binary) who still consider it a beauty essential. No one has been able to stir up love and hatred like it, continually passing from periods in which it was used as a synonym for social prestige to others in which anyone who dared to flaunt it was an outcast, a person of dubious morals, or even, as was believed in the Middle Ages, a child of the devil. The history of red lipstick is long and troubled, but each of its steps has helped transform it into what it still represents today: not only a beauty secret capable of illuminating the complexion with a single gesture, but a true symbol of emancipation, an injection of self-confidence and courage that helps us overcome difficulties. It is no coincidence that in times of economic crisis its sales increase nor that Coco Chanel used to say, "If you are sad, if you have a sentimental problem, put on makeup, put red lipstick on your lips and attack!"
Here are 5 things to know about the history of red lipstick.
It was born many centuries ago
Throughout the ages, red lipstick has been synonymous with glamour, power and seduction. Ever since around 2,500 B.C. the Sumerian queen Pu-Abi, ruler of the city of Ur, began to brighten her lips with a powder mixture made from red rocks and white lead that she stored inside the shells of small animals no one has been able to resist the bold allure of this cosmetic. In Sumerian times it indicated social prestige, as it did for the ancient Egyptians, where it was worn by kings and queens. Apparently, Cleopatra used it to complete her make-up, pairing her black eyes with lips tinted in shades of orange, magenta and blue-black thanks to a mixture of chimney beetles, fish scales and beeswax, which she spread with the help of a wet stick. Even in the Roman Empire, where lipstick was called purpurissum, dyeing the lips was a genderless gesture, a status classifier that distinguished high-ranking officials and emperors. Among the biggest fans of the bold cosmetic was Poppaea, Nero's wife. She is said to have had an entire team of assistants assigned to the care of her lips, which were always perfectly tinted with ochre, iron ore, sea oak, mulberry, lemon, rose petals and wine residue. Definitely more unpleasant was the mix of sheep sweat, human saliva and crocodile excrement that Greek prostitutes were forced to use as pigments to identify their profession in public.
Red as the Devil
Flashy and showy, red lipstick was often looked upon with some suspicion. It experienced its darkest period in the Middle Ages during which it was associated with a mysterious, frightening, almost demonic femininity. It is known, red is the color of the Devil and for this reason the church was ready to condemn anyone who dared to wear it. The penalty? To be considered a reincarnation of Satan and forced to repent for being misled by the sinful cosmetic. To avoid trouble and be considered pure and pious, women had to limit themselves to softer shades such as soft pink, while the privileged could go a little further with bright pink. The social rehabilitation of red lipstick came with Queen Elizabeth I of England, who proudly sported it in public and in private. She loved that mix of cochineal, egg white and fig juice so much that she attributed magical powers to it. The happy period of red lipstick was short-lived, and when the scepter passed into the hands of the puritanical Queen Victoria, the beauty product was branded as vulgar and disrespectful, a cosmetic to be kept well away from. Even more so around 1770 when the English parliament proposed a new law: any woman who lured English gentlemen with red lipstick on her lips would be punished for witchcraft.
Elizabeth Arden, the suffragettes and women's emancipation
It was turn-of-the-century actresses like Sarah Bernhardt who brought red lipstick back into vogue, but it was Elizabeth Arden who gave it political power, elevating it to a symbol of rebellion and female empowerment. In 1912, the founder of one of the world's leading cosmetics brands took to the streets of New York and, distributing lipsticks, joined suffragettes marching for their rights. In America and England, leaders of feminist movements such as Elizabeth Cady Stanton and Charlotte Perkins Gilman began sporting vermilion lips with the intention of intimidating men, to manifest a kind of physical liberation from the constraints of corsets and male judgment. Since then, red lipstick has mirrored resilient femininity.
Red lipstick as an anti-fascist statement
Red lipstick was one of Adolf Hitler's most hated things. For the führer it was way too libertine and sexy. For the dictator, purity of the Aryan race meant a natural face without makeup. Thus, women in the Allied countries began to wear it as a sign of rebellion against Nazism and fascism. Its patriotic meaning was such that when its cost became prohibitive women dyed their lips with beet juice. In 1941 and for the duration of World War II, red lipstick became mandatory for women enlisting in the U.S. Army. At that time Helena Rubinstein created Regimental Red, the British brand Cyclax introduced its Auxiliary Red shade, and Elizabeth Arden launched Victory Red. Arden was commissioned by the U.S. government to create a lipstick and nail polish for women serving in the Marine Corps and created the shade Montezuma Red that echoed the red outlines of their uniforms. The name was a reference to the Marines' anthem in which they promised to fight for their country everywhere, "from the palaces of Montezuma to the coast of Tripoli." After British troops liberated the Bergen-Belsen concentration camp on April 15, 1945, the British Red Cross sent boxes of red lipstick. A small gesture to help women recover, return to normalcy and restore their individuality and dignity.
Proud and rebellious forever
Since the end of the War, the history of red lipstick has always been on the rise thanks to divas like Marilyn Monroe, Betty Page, Liz Taylor who could not do without it. The same goes for politicians such as the "Iron Lady" Margaret Thatcher, Alexandria Ocasio-Cortez or activist Marlén Chow who took to the streets against Nicaragua's dictatorship and faced army interrogators with vermilion lips, inspiring men and women in her country to protest for the release of all unjustly imprisoned anti-government protesters by wearing red lipstick to the cry of the hashtag #SoyPicoRojo. Today, the boldest cosmetic ever continues to be a symbol of pride, rebellion and emancipation not only for women, but for the LGBTQIA+ community and every human being who wants to assert their identity.