Kylie Jenner's skincare brand is finally available in Italy
Kylie Skin offers a selection of products for a complete beauty routine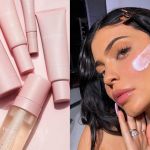 It all starts with skin. This is the last sentence of Kylie Jenner skincare collection's "about" section, Kylie Skin. Sister company of Kylie Cosmetics, the brand is part of a business project that earned Kylie a place in Forbes's Billionaires Ranking, with a 1.2 billion dollars net worth.
Everything started in 2015, when after the rumors of Kylie's glow up, the model decided to slide on the haters creating a product that could grant everyone the full lip effect she reported to gain solely with the lip overlining technique at first. The Kylie Lip Kit was the first product of her cosmetics line, Kylie Cosmetics. Then, in May 2019 Jenner had her second baby: after the sweetest Stormy, daughter of the most famous rapper Travis Scott, and Kylie Skin, her second collection, with a focus on skincare. Beauty-starts-from-within claims are true in many cases: Kylie Skin products are simply formulated, vegan, gluten free, parabens and sulfate free, dermatologically tested and fragrance free in many cases - besides being the second beauty brand with highest number of Instagram followers.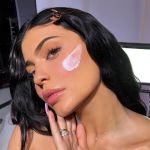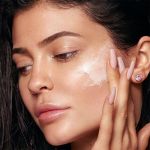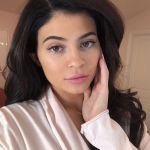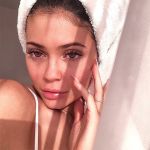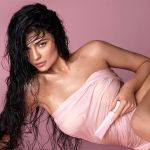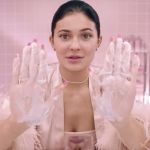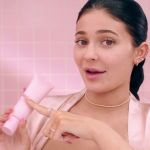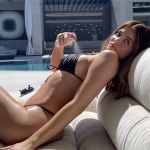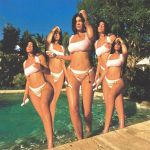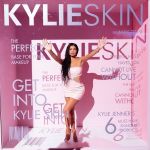 Products price range revolve around 11$ to 120$ (price for the full skincare set). Kylie Skin is, as well as Kylie Cosmetics, the answer to Kylie's desire to fulfill fan's request to achieve her glowy and fresh faced look with simple inclusive products, suitable for every skin type and good for both male and female skin. She has always been a "skincare junkie" since her older sister Khloe introduced her to eye cream, the holy grail to keep the under-eye area always hydrated and fresh.
In "my everyday skin care routine" Youtube video Kylie introduced the main products of the range with a little try-on demo, delivered in her typical effortless and casual way from a total-pink bathroom, that matched perfectly with the minimalistic and monochromatic pink packaging of Kylie Skin products. Simplicity is at the core of the brand, as both the cases and the formulation of the products has been kept the easiest possible to melt perfectly to skin without causing any possible type of irritation in the creative process, of which Kylie herself is in charge. Product offering is limited, and often goes sold out in a short.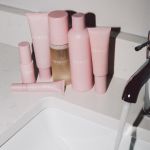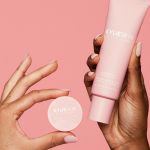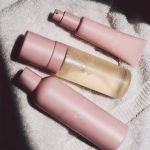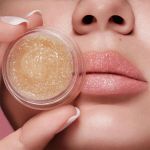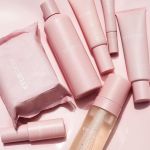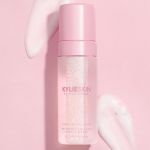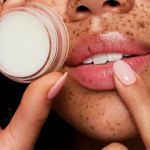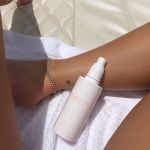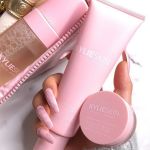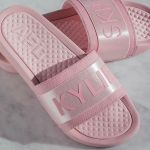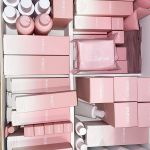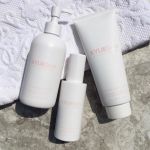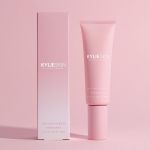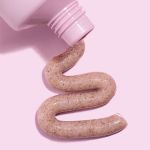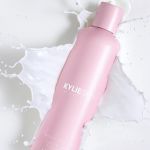 Il brand è disponibile in tutto il mondo sul sito ufficiale del brand, ma nss G-Club vi consiglia di dare un'occhiata alla selezione prodotti Kylie Skin, in esclusiva Italiana su Douglas.it da maggio 2020. La selezione disponibile è ridotta ma efficace, e comprende tutti gli elementi fondamentali per comporre una skincare routine sana, semplice ed efficace, parola di Kylie!
Ecco la selezione di nss G-Club con i nostri 5 prodotti Kylie Skin preferiti disponibili su Douglas.it e nelle profumerie.
Kylie Skin provides face and body cleansers, scrubs and hydrating lotions, along with face serums and toners that spice up the whole scenario available internationally on the official website and in exclusive at Douglas.it for Italy, since last May. The European beauty retailer has a selection of the key pieces available, and that is why nss G-Club decided to present you some of the worth-trying ones available on the e-commerce.
Kylie Skin Foaming Face Wash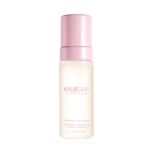 "Brings your face back to life"
This product's formulation is in fact very light and gentle onto skin, that unlikely other foaming cleansers don't contain SLS. The super soft and delicate formula is enriched with coconut oil, Vitamin C and E, to protect skin's hydrolypidic barrier leaving it nourished and absolutely not tight after use. Kylie recommends to rinse it with lukewarm water. This is the perfect foaming protagonist of a double-cleanse cleansing routine.
Kylie Skin Walnut Face Scrub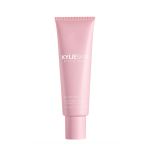 "The secret recipe for soft delicious skin"
This face scrub broke the Internet because of its Walnut Powder micro-granules: they were accused of causing micro-scars on skin. No worries, this is so far impossible, unless you rub the scrub together with sandpaper. The maximum power you should apply to every physical exfoliator should be the one you would apply when doing a massage. Be gentle when it comes to scrubbing. According to Kylie, this product is the "recipe for a soft and delicious looking skin": its creamy texture is enriched with squalane, a skin-barrier protecting agent, and a derivative of hyaluronic acid with a hydrating and replenishing effect.
Kylie Skin Vanilla Milk Toner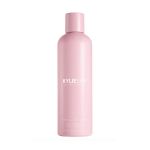 This is the most intriguing product of the range: its consistency reminds of the 90s milky toners and its smell of ice-cream, reminding us of summer afternoons at the ice cream parlor. The formulation is surprisingly juicy too: it's alcohol free and rich of nourishing oils such as avocado, Jojoba and kiwi oils, very smoothing and hydrating.
Kylie Skin Vitamin C Serum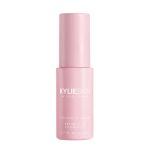 A skincare brand couldn't be a good one without a vitamin C serum in its offering. The soft and fluid texture of the fragrance-free serum immediately soaks into the skin, nourishing it with antioxidants like vitamin C, camellia oleifera leaf extract. The serum empowers the skin making it brighter and firmer, and should be applied with an SPF during the days out.
Kylie Skin Face Moisturizer

The icing on the pink glazed Kylie's cake is this rich and creamy moisturizer, perfect to be applied as a make-up primer thanks to its mattifying and liquid effect. Glicerin is an humectant that grants all day hydration for normal skin types: "If your skin is dry, it will draw in moisture and if your skin is oily, it will help decrease the oily appearance of your skin" says Kylie Skin websites info. It also contains a combination of natural extracts like banana leaf extract, oat bran extract and orange peel extract, that help soften, leaving the skin feeling smooth.