5 beauty products to try this week
From La Mer water-based cleanser to Smashbox water primer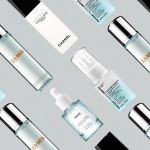 We all know that adequate water intake is very important for our health and our skin, but did you know that it can also significantly increase the effectiveness of our beauty routine? Our skin, especially the drier one, needs constant hydration and water because it naturally produces fewer oils, not to mention environmental factors such as sun, wind, low or high temperatures and smog, which make it even more damaged. Luckily, the trend of water-based products is making it much easier to say goodbye to dry skin: light and extra moisturizing, the water textures are in fact the beauty focus of the moment!
Ready to discover them? nss G-Club selected for you the 5 water-based products that cannot be missing from your beauty routine.
LA MER THE CLEANSING MICELLAR WATER FACIAL TONIC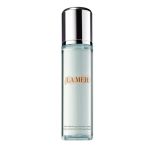 Water-based cleanser of marine origin
that removes the smallest traces of make-up, eliminates impurities and protects the face from the harmful effects of environmental agents, giving the skin hydration and softness.
HOW TO: Wet a cotton pad and pass it gently on the face, neck and eyes without rubbing. Repeat until the cotton pad remains clean - no need to rinse.
HUXLEY HYDRATING ESSENCE GRAB WATER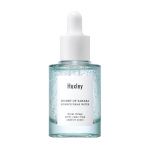 Its deeply moisturizing
water-based formula, enriched with acai berries, quinoa and vitamin E
, is easily absorbed and ensures long-lasting nourishment, defending the skin from pollutants and aggressions from environmental agents.
HOW TO: After cleansing and tonic, massage the essence evenly on face and neck. After that, tap gently for optimal absorption. Continue with the moisturizer.
CHANEL HYDRA BEAUTY CAMELLIA WATER CREAM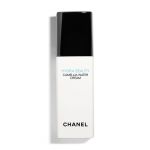 An ultra-moisturizing fluid cream, revealing brightness and rich in the active ingredients of white camellia. Inspired by the reflections of light on the water, its formula revives the complexion giving the skin a natural brightness

HOW TO: Apply in the morning in 5 or 6 points on the face, then distribute it with smoothing movements from the centre to the outside of the face.
PETER THOMAS ROTH WATER DRENCH HYALURONIC CLOUD SERUM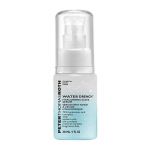 A face serum based on hyaluronic acid that helps retain water in the cells, making the skin immediately brighter and plumped up.

HOW TO: Apply on face and neck before the moisturizer.
SMASHBOX PHOTO FINISH PRIMER WATER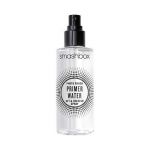 A water-based primer without silicones, alcohol and oils, which does not dry the skin and maintains a constant level of hydration. It can be used both before and after make-up.

HOW TO: Spray evenly on the skin of the face and leave to dry.