9 books to read for the beauty-addicted
#athomewithnssgclub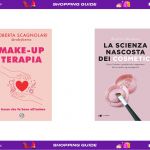 The first thing that comes to mind when we hear the word "beauty" is probably our Sephora's favourite makeup product or some YouTube video tutorial to improve our skincare routine. However, especially in a moment when we are forced to stay at home for some time, have you ever thought of learning more about the beauty universe through a book?
Beauty experts like Elaine Stavert and Charlotte Cho have shared their knowledge and secrets on paper, as well as entrepreneurs such as Lilin Yang, Leah Ganse and Sara Jiménez of Miin Cosmetics who wrote a book entirely dedicated to Korean beauty secrets: the ritual in 10 steps for bright and perfect skin. So, between one mask and another, if you are going to change your daily beauty routine or you simply want to learn how to choose the right products, we have collected here the 9 beauty books to buy immediately online and to read in the company of a good glass of wine.
BEAUTY SECRETS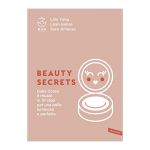 With this book, the secrets of the Korean beauty routine are now in your hands. You will find tips, step-by-step instructions, important information on cosmetics and their active ingredients and in particular everything you need to know to become masters of the beauty routine in ten steps now essential for those who want to ensure a naturally perfect skin.
SLOW COSMÉTIQUE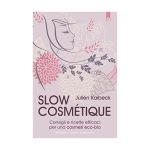 Slow Cosmétique
tells you how to free yourself from the constraints of advertising, to turn to
a more effective and at the same time more ethical consumption of cosmetics
. The Slow Cosmétique is in fact a movement that was created to sensitize consumers to the use of cosmetics, directing them towards a more satisfying, aware and good approach to products.
LAYERING: THE BEAUTY SECRET OF JAPANESE WOMEN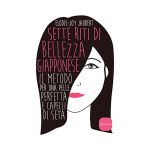 A book to learn
the Japanese daily ritual of treatments called "layering"
: it consists of a meticulous order of beauty gestures and specific treatments, from cleansing to toning, from hydration to protection and to nourishment, to be repeated in the morning and in the evening. A method that is suitable for everyone, and that the author chooses to present in seven easy stages, with practical illustrations, recommending natural, organic and ethical products, many of which you can already find in your kitchens.
MAKE-UP THERAPY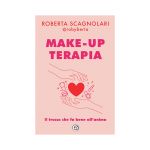 U
A collection of exciting stories accompanied by lots of information, curiosities,
beauty tips and comments from an expert dermatologist
to learn how to take care of your face and body, learn to love yourself and rediscover the art of make-up to feel more confident and aware of your beauty.
BEAUTY MASKS & SCRUBS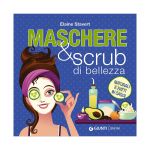 30
different recipes
including masks, scrubs and exfoliating, energizing, stimulating and nourishing wraps, that can be made at home with natural ingredients, perfect for all skin types!
THE LITTLE BOOK OF SKINCARE: KOREAN BEAUTY SECRETS FOR HEALTHY, GLOWING SKIN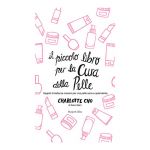 In this book
Charlotte Cho
, leader of Soko Glam, the site dedicated to beauty and lifestyle, will guide you step by step through the Korean beauty routine that will allow you to have the cleanest and most radiant skin of your life: with her tutorials, practical tips, product tips, enriched by
interviews with the world's greatest beauty experts
, you too can pamper your skin and learn the secrets of the natural look!
A PRACTICE GUIDE TO THE INCI LANGUAGE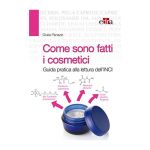 A practical guide to the interpretation of the
content of dermo-cosmetic products through the INCI
(International Nomenclature of Cosmetic Ingredients) language. Finally, you can better evaluate a cosmetic product and its effectiveness by reading and interpreting the labels that list its components.
BELLEZZA BIO - BIO BEAUTY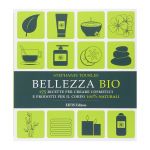 A book to learn how to create
personalized body care products
, using herbs and other natural ingredients that nourish, pamper, purify and protect the skin without using irritating or harmful chemicals. In a few minutes, you can create many
biological treatments
that will make the face radiant, make the skin shine, hair shine and make your hands and nails beautiful.
THE HIDDEN SCIENCE BEHIND COSMETICS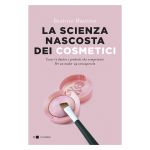 The author does not propose simple solutions to complex problems, no shortcuts, nor behavioural advice. The opposite of "it hurts" is not "it is good", but "it does not hurt": through this book, you will find out
how to choose yourself the best cosmetics for your needs
.