The trends and the products for perfect eyebrows
The inspirations from Instagram and a shopping guide to replicate them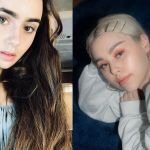 Regardless of the shape or thickness, eyebrows are among the most important features of our face. Although lately there has been a return to the 90s vibes in the world of fashion and beauty, the thin arched eyebrows (typical of those times) have been forgotten, while having full and well-defined brows is now the goal for everyone. In recent years, stars like Cara Delevigne, Lily Collins and Selena Gomez have indeed revived thick eyebrows, making the trend popular on Instagram and among make-up tutorials.
And so, we have all abandoned (even if not completely) tweezers to opt for makeup and ad hoc treatments to "fill" and define our eyebrows. Well, no beauty trend has been influenced by Instagram more than the eyebrows in the last decade.
From the Soap Brow effect - which means uncombed brows - to the Fox Eye effect - which sees them shortened in the final part and redesigned upwards with a pencil - passing to the Artisanal Brow - which means that brows look rebellious but with attention to the smallest details - eyebrow trends are truly many but with a common denominator: the shape must be strictly natural. Wild eyebrows are not allowed: everything must be checked and measured to the millimetre according to the features of your face. For example, if you have big eyes, it is good to keep the brows thicker, instead if you have smaller eyes you should lighten the eyebrow arch.
And now let's talk about the products that could help eyebrows grow thicker and fuller. We have selected them in a mini shopping guide by nss G-Club.
DIORSHOW PUMP 'N' BROW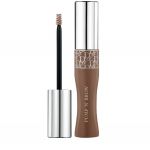 An instant volumizing and strengthening eyebrow mascara, with an extremely natural finish.
BENEFIT COSMETICS BROWVO! CONDITIONING PRIMER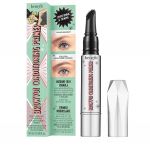 A primer with a reinforcing gel formula that contains keratin and soy proteins to give thicker, stronger, healthier and more defined eyebrows.
WE MAKE UP THERE BROW GEL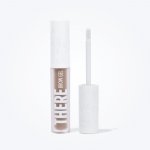 A
gel with a waterproof and long-lasting formulation that allows you to fix even the most unruly eyebrows, stimulating growth and increasing density.
APOTCARE PARIS OPTIBROW SERUM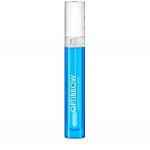 An eyebrow intensifier serum that dyes and darkens the eyebrows making them thicker, fuller and healthier-looking.
SHISEIDO FULL LASH SERUM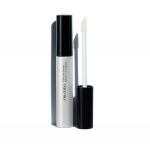 A treatment that, acting in-depth, allows to stimulate the growth of the eyebrows, ensuring a longer and thicker look.
RAPIDBROW ENHANCING SERUM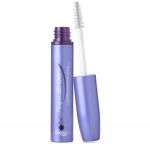 Designed to help soften, restructure and repair unruly eyebrows, its innovative formula aims to show results right after 30 days already.