A Valentine's Day gift for any sign of the zodiac (or for yourself)
Beauty products, clothes and jewellery to unwrap on 14 February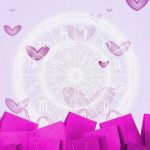 We are about to celebrate 14 February, the perfect day to make the people we love (including ourselves) feel special. So why not give them (or ourselves) a gift? But what? There are so many options: Beauty and make-up products, underwear, jewellery, books, clothes, accessories... in short, there is so much more besides the classic flowers and chocolates! The problem is choosing the right package to unwrap, but do not panic, because the stars and zodiac signs can help us juggle and show us the perfect purchase for a Sagittarius or a Taurus.
G-Club suggests the perfect Valentine's Day gift for each star sign (or for you).
Aries - Momonì underwear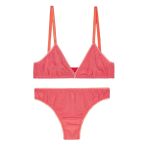 Aries is the fire sign ruled by Mars, the planet of energy and self-confidence. The first sign of the zodiac is dynamic, energetic and not afraid to take a chance. For this reason, it would be happy to celebrate Valentine's Day with a set of underwear in soft lurex jersey, perhaps in the colour coral, from the Italian-made brand Momonì. For a comfortable, elegant and hot 14 February!
Taurus - Francine Haircare Eye Mask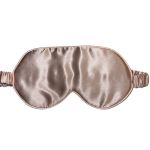 The Taurus zodiac sign loves luxury, all things beautiful, indulgence in its purest form, like lounging under the duvet for a whole day, perhaps while it snows outside and an icy wind whips. And if the long relaxation is inadvertently disturbed by a ray of sunshine that dares to come in through the window, there's always Francine Hair Care's silk eye mask. How to improve the quality of your sleep without sacrificing chic.
Gemini - LATTE The Label I Can Love Me Better Set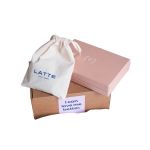 An air sign ruled by Mercury, Gemini are the "forever young" of the zodiac, the most adaptable and curious of the zodiac. They love to experiment and anticipate trends. So why not treat them (or yourself) this Valentine's Day with the collaboration between LATTE the Label and Yspot? The coming together of the sustainable underwear brand and the sexual wellness brand resulted in I Can Love Me Better, a special package combining the Midnight Rice thong and the YNES sex toy.
Cancer - Foreo Bear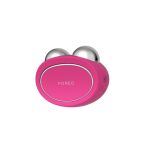 Cancer combines two features that make Bear, Foreo's device with anti-shock system to smooth, firm and reshape age-prone facial areas, the perfect gift for 14 February, but also for any other day of the year. Which is? It is a water sign ruled by the Moon, a symbol of femininity par excellence, and also seeks comfort in everyday life. Therefore, those who belong to this sign dream of having a spa at home. The new item from Foreo is the right appliance not to be missed when it comes to beauty.
Leo - Estrid Starter Kit Limited Edition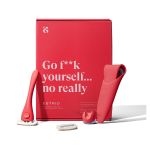 The sensual, self-centred and vital "diva" of the zodiac will go crazy for the Estrid Starter Kit Limited Edition, a razor sold with the wall mount and two replacement heads, which comes in a bright raspberry red, inspired by a vibrant, pulsating and satisfying orgasm. Fire.
Virgo - Valentina Ferragni Studio Mia Zirconia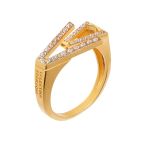 As an earth sign ruled by Mercury and Uranus, Virgo always strives for perfection and is obsessed with order and control. How can you try to appease her and distract her from the urge to tidy up every little detail in the house, at least on February 14? Try a sparkling piece of jewellery like the Valentina Ferragni Studio Ring from the Mia Zirconia collection, which features a distinctive V-shaped design and is made of 925 sterling silver with 24-karat gold plating and white cubic zirconia stones.
Libra - Etra Eau de Toilette by Etro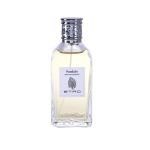 No sign has better taste than Libra. As an air sign ruled by Saturn and Venus, she knows that the search for harmony and beauty also runs through the senses, such as the sense of smell. To enhance charm and sensuality, all it takes is a spritz of Etra, a new fragrance from Etro with oriental woody notes and sweet, spicy accents.
Scorpio - Armani Beauty Eye Tint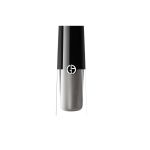 Scorpio is mysterious, magnetic and never mundane. Not even when it comes to looks or make-up. Valentine's Day could be the right time to add Armani Beauty's Eye Tint Liquid Eye Shadow to your trousseau, a practical and versatile product that allows you to transform your look in an instant. Your colour of choice? Aurore, silver with a glittery and slightly metallic finish.
Sagittarius - RITUALS Love Gift Set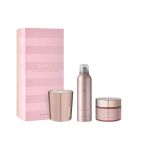 Sagittarius is curious, confident and loves to travel. If he can not pack his suitcase and leave on the first available flight this Valentine's Day, he can let the exotic floral fragrance with notes of rosehip and jasmine of the RITUALS' Love Gift Set envelop him and pretend he's in a paradise by the sea.
Capricorn - Korff Satin Lipstick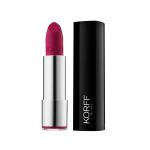 Capricorn, ruled by Saturn, is known for its sternness and seriousness. It's hard to distract him from his professional obligations for a fleeting holiday like Valentine's Day. The ultimate celebration he can indulge in is lipstick, perhaps crimson and satin by Korff. You can always hope that he will put his scarlet lips on you.
Aquarius - Madame Palm The Cocktail Ring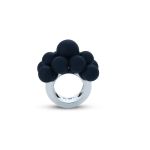 As an air sign ruled by Uranus, Aquarius loves anything unconventional like the Cocktail ring by Madame Palm, a jewellery brand that celebrates self-love through the freedom of style.
Pisces - Kappa Sweatshirt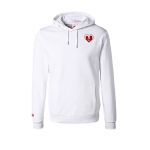 Sweet, emotional and very sensitive, Pisces loves to be pampered, even with a fashion gift that wraps them in a soft and comfortable embrace, like the sweatshirt from Kappa's Valentine's Day collection, which for the occasion reinterprets the famous logo of the "Little Men" facing each other for the first time, not on their backs.