nss G-Club's April 2022 horoscope
Suggestions and forecasts on how to access your inner fire during the first month of Spring
Welcome to all in the horoscope of the month of April, full of obstacles not to be underestimated but with very positive aspects and "magic", do not be afraid. The planets will challenge us to face situations that are not exactly simple to allow us to move forward. Let's start right at the beginning of the month, with the New Moon in Aries on April 1: making impulsive decisions has never been so easy. On the 5th, instead, Venus enters Pisces, bringing special vibes of love, feelings and, why not, even the sphere of money. On April 12, the conjunction of Jupiter and Neptune will occur: it's time to dream big! In addition, the full moon of the 16th in Libra could bring important changes in the scale of your priorities: even if it may be difficult, try to let go of what you no longer need in this period. Let's find out together what the stars reveal to us for April, with the advice of the month related to activities to do to light the fire in everyone, dedicated for each sign!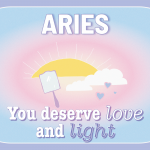 Happy Birthday Aries! The month of April begins with a new moon right in your sign, giving you the opportunity to start a new chapter. This period will be full of emotions, especially regarding your relational sphere. The day of the 16th is important: the Full Moon in Libra will shed light on some situations that no longer work or that simply need a change. The particular thing about this month is that you will experience a feeling of calm and rationality never had before ... during your season you can always be so wise!
Magical Moment: April 1, do something you've never experienced before.
Tip of the Month: Being active lights you up. Spend as much time as you can outdoors to soak up the sun (super vitamin D), stretch your legs and lighten your head.
HOTNESS: ⭐⭐⭐⭐⭐
LOVE: ⭐⭐⭐⭐⭐
LUCK: ⭐⭐⭐⭐⭐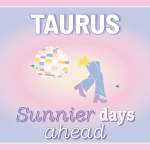 Dear Taurus, April is a month that has you in the spotlight, particularly in the second half of the month. This period will point the focus on your career, giving you several opportunities for growth and change. Maybe it's the spring air or the euphoria of your birthday, but you're really looking forward to making some changes in your life! Step out of your comfort zone and embrace the changes that will come from mid-April, when the sun enters your sign. Think outside the box and make room for creativity and the exhilaration of new beginnings.
Magic Moment: April 30, new moon and solar eclipse: let the magic come into your life.
Tip of the Month: Dance, dance, dance! Move your body to the rhythm of music to burn off tension and get your fill of good vibes.
HOTNESS: ⭐⭐⭐⭐⭐
LOVE: ⭐⭐⭐⭐⭐
LUCK: ⭐⭐⭐⭐⭐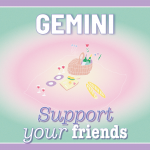 Dear Gemini, don't let fear hold you back this month. Sometimes you are so reckless and fearless, other times it's as if you have the handbrake pulled, especially when it comes to emotions and feelings. For this reason it will be very important to surround yourself with your special people, who are able to make you think clearly even when you're on the ball! If we talk about work and projects, on the other hand, the end of the month is the ideal time to concretize some ideas, especially on the 29th.
Magical moment: April 6, organize a special date with your lifelong friends
Tip of the Month: Relationships are what light your fire. Spend quality time with your friends and cherish the most special relationships with care and lots of affection.
HOTNESS: ⭐⭐⭐⭐
LOVE: ⭐⭐⭐
LUCK: ⭐⭐⭐⭐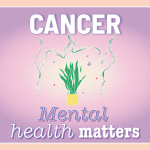 Dear Cancer, April invites you to put your mental health first. Try to clear your mind of negative and intrusive thoughts by doing what makes you feel good. Whether it's a walk in the park, 5 minutes of meditation or a massage at a spa, you definitely need to carve out some quality moments for yourself! Interesting the days of 5 and 15 with first Venus and then Mars in the sign of Pisces: they will bring to your sign a beautiful energy and positivity, what you really need!
Magical moment: April 7, have the courage to tell it like it is.
Tip of the Month: Taking care of your greenery helps you focus your attention on one thing at a time. Decorate your home with new plantings and flowers to reignite your intellectual skills.
HOTNESS: ⭐⭐⭐
LOVE: ⭐⭐⭐⭐⭐
LUCK: ⭐⭐⭐⭐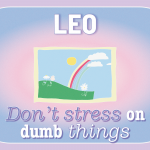 Dear Leo, great month of rewards on the horizon. After working yourself to the point of exhaustion (sometimes too much actually) you may finally feel a sense of gratitude and thankfulness. In the first part of the month you'll be able to feel good vibes in both your personal and professional life, yay! The transit of Mercury in Taurus on April 10 and then in Gemini on April 29 could help you improve your communication skills with others. Always think about what to say before you come off as cranky though. By the end of the month you'll bring home some great personal satisfaction, astrologer's word.
Magical Moment: April 11, complete something you left undone.
Tip of the Month: Be energized by contact with nature and silence. Long walks in the sun, with the scent of flowers and the wind in your hair. That's how new ideas come.
HOTNESS: ⭐⭐⭐⭐
LOVE: ⭐⭐⭐⭐
LUCK: ⭐⭐⭐⭐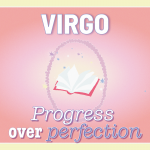 Dear Virgo, April spurs you to break down some of your mental limits and let go. Not everything can be under control all the time, and during this month you will realize that. Small unforeseen events could ring at your door, nothing serious of course, but the way you react will be crucial to your state of mind. The relational field is very solicited in this period: possible new loves, new beginnings and new friendships. Obviously you have to learn to jump in! l
Magical moment: April 9, a time to appreciate the progress you have made so far.
Tip of the Month: Ignite your inspiration by reading a book you don't know yet.
HOTNESS: ⭐⭐⭐
LOVE: ⭐⭐⭐⭐
LUCK: ⭐⭐⭐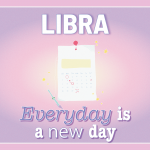 What do you need to feel in control of situations dear Libra? You often prefer to let others drag you down...making a decision for you is sometimes really impossible. But things are changing, especially in the days around the New Moon of April 1, moments when you will feel a powerful energy. Important day also on the 16th, with the Full Moon: listen to your body and say out loud the words that have been ringing in your head for a while.
Magical moment: April 16, make mistakes without condemning yourself!
Tip of the Month: To see yourself brighter than ever, don't get stuck in the past, light up with new things, every day is a new opportunity.
HOTNESS: ⭐⭐⭐⭐
LOVE: ⭐⭐⭐⭐
LUCK: ⭐⭐⭐⭐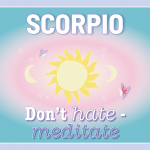 Month of great thoughts and turmoil dear Scorpio...what's going on? What makes you so paranoid and mentally engaged? Sometimes you tend to repress negative emotions and simply not think about them. But as you well know, this only makes your feelings worse. The advice is to try to live in the moment, without too much thought. Meditation could really help you, letting you dive into your deepest emotions and recharge your energy.
Magic moment: April 18, cut out a bad habit.
Tip of the Month: Live your inner fire to the fullest by reconnecting with yourself through meditation. Download a meditation app to your smartphone, even 5 minutes a day can help you see more clearly.
HOTNESS: ⭐⭐⭐⭐
LOVE: ⭐⭐⭐⭐⭐
LUCK: ⭐⭐⭐⭐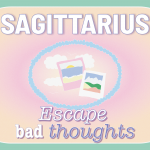 Dear Sagittarius baby, what grit and energy does the Aries Season give you? During this month you may feel a unique drive to accomplish anything you desire. Of course, you must first be very clear about what you are actually trying to accomplish. And this is where the door to confusion and bad thoughts opens. Maybe, for once, you're beginning to get a sense of how to stay more grounded but not give up your beloved freedom. Thinking is one thing, doing another... get your head clear, perhaps with a nice little trip.
Magical moment: April 28,
Tip of the month: Your restless nature draws your fire like a flame in the wind: follow your instincts and plan a trip. Even a weekend away is enough, the important thing is a change of air.
HOTNESS: ⭐⭐⭐⭐
LOVE: ⭐⭐⭐
LUCK: ⭐⭐⭐⭐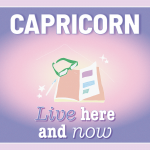 Pretty busy month dear Capricorn. Also because this time we're talking about a topic you really don't want to deal with: zan zan zan...who are you really? You always tend to identify yourself with what you're accomplishing at a certain time. The hard worker, the present girlfriend, the busy friend, and you name it. But who are you really? What would you say about yourself right now? You're always trying to project yourself into the future, thinking about who you're going to be and what might happen. So much so that the present gets out of hand. Be here in the everyday, be present and you will find the answer to your questions.
Magic moment: April 22, the perfect day to write your thoughts down in black and white.
Tip of the Month: Connect with your fire by putting deep thoughts and feelings in black and white the way you like it with the practice of journaling, definitely worth trying.
HOTNESS: ⭐⭐⭐⭐
LOVE: ⭐⭐⭐⭐⭐
LUCK: ⭐⭐⭐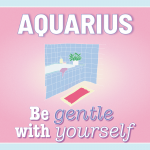 Dear Aquarius, the month of April invites you to take back the reins of your life. You struggled a lot during the month of March, you lost direction several times to get home and, let's face it, you preferred to leave your worries in oblivion. But it's time to call it quits. The New Moon of April 1 in Aries and the transit of Mercury in Taurus on the 10th push you to take up the issues left undone, acting with energy and motivation. I am convinced that you will succeed!
Magical Moment: April 24, the day to practice ease, first and foremost with yourself.
Tip of the month: Self-care invigorates you: it's SPA time! Pamper yourself with a massage, beauty treatment or spa admission.
HOTNESS: ⭐⭐⭐⭐
LOVE: ⭐⭐⭐
LUCK: ⭐⭐⭐⭐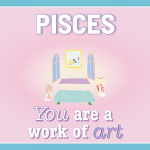 After experiencing a magical astrological season, April is the perfect month to materialize. Interesting the day of April 12, look around because everything you see can give you the right inspiration...the stars say so! It's a sky that also speaks of affections, having Venus in your solar sign for the entire month. Love, let go of your feelings and don't be afraid to open up to the highs! Some relationships have become very special and it is very likely that on the 30th you will receive a surprise that will make your heart beat faster.
Magic moment: April 27, a Wednesday to explore art and creativity
Tip of the Month: Ignite your creativity by being inspired by the artwork of artists in your city.
HOTNESS: ⭐⭐⭐⭐⭐
LOVE: ⭐⭐⭐⭐⭐
LUCK: ⭐⭐⭐⭐