nss G-Club February 2021 horoscope
All the astrological events of the month, and a special beauty tip for each sign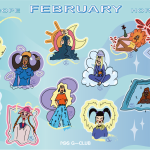 Hello friends of the G-Club! Here we are in the second month of this 2021. February will make us experience a beautiful "Aquarian" energy in many areas of our life: the Sun, Mercury, Venus, Jupiter and Saturn are in the sign of Aquarius, all here, passionately together. So, if you feel an incredible creative energy, don't worry, it's perfectly normal. In the third week of February we have a very interesting meeting: Uranus in Taurus squares up to Saturn in Aquarius and this can only mean one thing: changes, above all economic, are coming!
From the 18th of the month the music changes and the focus shifts partially on Pisces: the Sun and Venus in the sign are good especially for the water signs but especially for Scorpio! On the 21st Mercury, which was retrograde, returns in direct motion to Aquarius, restarting the situations that had remained suspended. And to conclude, the Full Moon in Virgo on the 27th will make us reflect a lot on the relationship between reason and feeling.
Let's find out with our forecasts what the second month of 2021 has in store for us, with a special beauty advice for each sign!
ARIES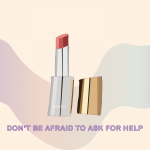 Dear Aries, stubborn and ambitious signs like you, there are hardly any. When you have a goal in mind, it is practically impossible for anyone to change your mind. It is very positive heaven to go all the way and get what you want. But the stars will be very clear with you this month: a little nudge from a dear friend of yours can help you reach your goals and offer you all the emotional support you need. Because yes, you are a force of nature, but sometimes you too have moments of weakness and insecurity.
The beauty tip of the month: While calling your bff for psychological support, why not apply a restructuring hair mask? Et voilà, at the end of the call you will have a crazy hair!
TAURUS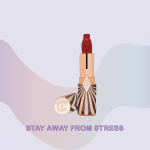 2021 is already starting to test you dear Toro. February represents a turning point for many situations both in the workplace but also in the sentimental field. You may feel a little nervous because of big changes that are coming. You feel your responsibilities increase and this has a double effect on you. On the one hand you like to have everything on point, on the other hand, on the other hand, you get overwhelmed by anxiety for fear of not being able to manage everything. Breathe in, breathe out and accept things as they come. Mars is on your side all month, get your grit out!
The beauty tip of the month: Beware of dark circles! Use moisturizing and revitalizing eye patches based on green tea and caffeine for an instantly relaxed and radiant look.
GEMINI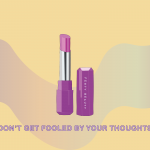 Dear Gemelli, the February sky is filled with positive news. However, these news, although good, make you feel very anxious and out of sorts. Why? Where has your rebellious and indifferent spirit gone? The stars are on your side: the sun, Venus and Mercury in the sign for most of the month are watching your back, no more throwing you down. Do not create problems where there are none, come on!
The beauty tip of the month: Take time to rest and think as little as possible when you feel negative, a clay face mask is what you need.
CANCER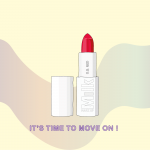 Dear Cancer, this month your sweet nostalgia could take its place in your daily life. Try not to get overwhelmed by this feeling though. One cannot look to the future if the past is not closed first. The February sky asks you to close all accounts with the past that no longer belong to you: sentimental, economic, working accounts. A closure is sometimes necessary and not necessarily a bad thing if it is to move forward. During the first part of the month for this reason you may feel rather anxious, it is better from the second part however, when the Sun and Venus enter Pisces and therefore in a positive aspect.
The beauty tip of the month: Dry-brushing is the key! Eliminates dead cells and detoxes your body for legs straight away.
LEO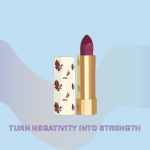 Dear Leo, the sky this month is quite busy, the oppositions and squares are felt and make some days a little heavier. Your mood could also be affected, where did your dazzling smile go? But remember that you have to transform these negative tensions into the desire to break everything (metaphorically of course) to achieve your goals and what you want. Here, what you have to do is take the bad vibes and turn them into a desire to jump over obstacles with a smile. There is only one lioness in the zodiac and that is you!
The beauty tip of the month: keeping your manicure done will allow you to have your thoughts in order too, trust me. A simple DIY manicure is just what you need right now!
VIRGO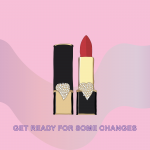 Dear Virgo, there is an air of changes, those that lead to a better life and more and more to achieve one's dreams. The sky of the month invites you to reorganize (as only you can obviously do) some aspects of your life in order to have everything in perfect order to face these changes. Changes of course are not scary if you arrive organized and ready, and you know this well. It is also a great time to regain general balance in your life, the stars are there for you.
The beauty tip of the month: Go to the beauty store and buy a new perfume, let yourself be guided by the olfactory notes and choose the one that makes your heart beat!
LIBRA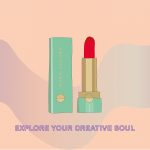 Libra, February will be a very creative and positive month. Jupiter, Saturn, Sun, Mercury and Venus are in your home of creativity, new opportunities and departures. High hopes for a bright and successful near future! The desire to get back into the game and emerge is growing, indulge it because there is really nothing to worry about. But let's talk about love, Venus finally comes back in favor, making love easier and smoother. It is a moment of general rebirth, but above all sentimental. Go on like this!
The beauty tip of the month: Prepare your face to shine with mechanical peeling: delicate and natural scrubs to purify the skin and give your skin a new glow.
SCORPIO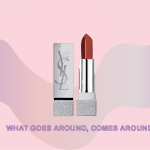 Dear Scorpio, we must try to act here. The sky does not start in the best way, quite the contrary. There are many planets in hostile positions and these tensions are felt and how. At this moment there is an atmosphere of dissatisfaction, but it is precisely tense moments like these that push things to change. To stand up every day and decide to change for the better. From the 18th onwards, however, things get better thanks also to the presence of the Sun and Venus in good appearance.
The beauty tip of the month: The secret to a glowy skin is the skin prep before makeup, a good moisturizer preceded by a multivitamin serum will make your face radiant, ready to face the daily obstacles.
SAGITTARIUS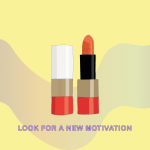 There is a strong desire for fresh air, sag girl. You feel the need to broaden the circle of friendships and acquaintances, above all to change the environment and be more stimulated. It is a particular period that we are experiencing and you are affected a lot. You need to get in touch with new worlds and nourish yourself with them, to express all your fantastic curiosity and to let yourself be carried away by where your heart prunes. You are very determined to turn the page, not to be satisfied, both in the professional field but also in relationships. But beware of your inconclusiveness, before starting a new thing make sure you have finished the other!
The beauty tip of the month: Embrace new worlds even in make-up, for example by daring with a colorful eyeshadow that you would never have worn before!
CAPRICORN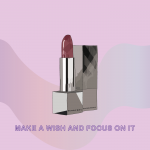 Dear Capricorn, February is going to be a very thoughtful month for you. This month's sky leads you to wonder if some choices are dictated by the heart or simply by habit. It can be very difficult for you to realize it, especially initially, you love habit and routine so much! But if these choices also affect the sentimental sphere, uhm... then we need to review everything a little bit. Focus on your desires and you will see that the answers will come by themselves.
The beauty tip of the month: As you think and rethink what's going on in your heart, make a super nourishing foot mask. So you can stay with your feet firmly planted on the ground, and they will also be nice and tidy.
ACQUARIUS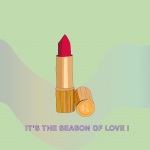 Dear Aquarius, happy birthday! Throughout the first part of the month the focus is completely on you and your desires, wow! The Sun, Mercury, Venus, Saturn and Jupiter in the sign make you super cool and lucky. February is such a full and positive month for new opportunities that it will be practically impossible not to complete a project or a goal. Also for the sentiments, very good news in sight: the first true season of love begins in this 2021.
The beauty tip of the month: Shine and shine again in this special month by focusing everything on your eyes. Take care of your brows and make them so perfect that they are almost annoying to others!
PISCES
Dear Pisces, the month begins with Mercury retrograde in the house of expectations. This position means that some news that you have been waiting for some time now may be pending. She tries to be patient and not reckless as possible. From mid-month, however, a new positivity is expected: first the Sun and then Venus enter your sign, making you have everyone's eyes on you. Cool and irresistible!
The beauty tip of the month: Give your body a boost of energy with a caffeine-based cream. It gives energy, firms and gives new brightness to the skin, stimulating its circulation.
Illustrations by @illostyllo exclusive for nss G-Club