January 2021 horoscope by nss G-Club
What are the stars telling us in this first month of the new year?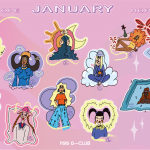 Welcome new year, but above all welcome to the January 2021 horoscope by nss G-Club: let's face it, the expectations for this new year are very high! After a tough year, we all need a breath of fresh air. The month of January opens our eyes to new perspectives, thanks also to the stop of Jupiter, Saturn and Mercury in Aquarius! We are in the season of Capricorn, a precise and rigorous sign. On the 19th, however, the sun will enter Aquarius, putting the spotlight on the sign.
What about love? At the beginning of the month it is very playful and flirty, while from the 8th those who want to do things seriously will have the support of Venus in Capricorn. On January 6th, Mars, after the very looong stop in Aries, transits into Taurus, we are all in a more chill and calm mood.
Let's find out, with our forecasts sign by sign, what the first month of the new year will have in store for us!
ARIES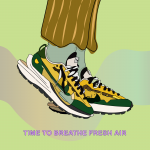 This 2021 starts with a month that already has a challenge for you. If on the one hand the sky begins to influence you with many ideas, confirmations and good news, on the other hand, however, it invites you not to be in a hurry and to try to be patient. Your goals will only come true if you know how to wait (obviously a lot of hard work is also required!). This month already makes you want to turn your life upside down and change scenery. Soon this will happen too.
The day to mark on the calendar: January 23rd, the time to ask without filters what you want.
TAURUS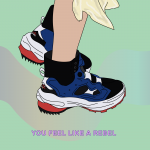 The month opens in a good way. Mars from the 6th is in your sign, you don't lack energy and desire to do! Its conjunct passage to Uranus brings a desire for rebellion and unexpected explosion into your life. Indulge in it and you will see that this beginning of the year will prove to be really interesting.
The day to mark on the calendar: January 22nd, your heart is beating fast!
GEMINI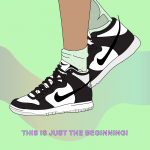 January is the beginning of something great, a year that will leave you really surprised. Perhaps in the very first days of the month you can feel lacking in strength and energy, but from 8 onwards the music changes! Mercury is in a good aspect for nearly two months, making you feel invincible both at work and with others, helping communication.
The day to mark on the calendar: January 23rd, look around someone is trying with you!
CANCER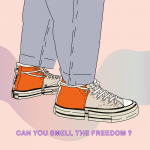 Dear Cancer, finally the moment you wanted so much has arrived: you feel free! Free to express yourself, to love, to get into the games, to make mistakes. All this thanks to the new aspect of Jupiter and Saturn, which are no longer in your opposition. At the beginning of love, even in love you already feel lighter. It's not a particularly good month for feelings, though. Venus is in quadrature and therefore can bring some tensions related to the practicality of relationships. But you are feeling so free and independent that you don't even let yourself be touched by this transit!
The day to mark on the calendar: January 13th, you will have to decide which side to take.
LEO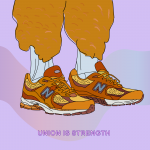 The year doesn't start right at the top, but let's say that having Saturn and Jupiter in opposition was to be expected. These two planets are in opposition in your relationship house, zan zan zaaaaan… do you know what that means? No, you will not break up overnight with your partner. However, it does mean that there are challenges to face, better as a couple. It's been a month that asks you to elbow, to face every obstacle with your head held high. You are still the only lion in the Zodiac!
The day to mark on the calendar: January 29th, everyone will look at you.
VIRGO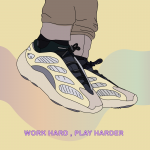 Dear Virgo, the first of the year starts very well. Mercury, Venus, Mars and the Sun support you, making you feel a good dose of positive energy. In this first part of the year we are talking about confirmations, especially in love and in the workplace. At the end of the month, on the other hand, you may feel a little tired, but that's good because it means that you've been very busy this month.
The day to mark on the calendar: January 8th, an opportunity to say yes to an unexpected invitation.
LIBRA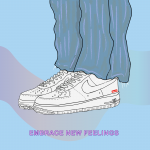 Dear Libra, this month starts with a bang! You know, it will be a great year for you, especially after this very looong year that has challenged you well in every area. January immediately shows all the things you no longer love, which you feel do not belong to you. Of course, this will bring a little bitterness to your mouth, but if you know how to listen to yourself you will find the right answer to your doubts. This year you just have to make room for what makes you feel good, remember that. The 7th Mars finally comes out of that terrible opposition and makes you feel much lighter, also thanks to the transit in favor of mercury that makes you feel understood by others. Full speed ahead.
The day to mark on the calendar: January 28th, the right day to take risks.
SCORPIO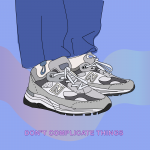 Dear Scorpio, the beginning of the year immediately shows itself for what it is: a period of struggle to find the much-loved stability. 2021 has a very clear message for you, it is no longer time to experiment, to live the day, this year it speaks to you of roots and starts doing so immediately in January. Mars comes into opposition, making you feel a bit tired and full of things to do without knowing where to start, a sensation also complicated by the square of Mercury, which leads to discussions and misunderstandings. Limit your to-do list and don't overdo.
The day to mark on your calendar: January 4th, to enjoy the company of someone special.
SAGITTARIUS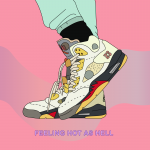 After a difficult 2020, this new year is finally opening up. Your revenge has already begun, thanks to the support of Jupiter and Saturn in Aquarius. From 8 Mercury supports you, making you feel invincible at work and in your projects. In addition, the month opens with a Venus in your sign, making you feel the hottest and most romantic of the zodiac throughout the first week of the month. I would say that it doesn't get better than this!
The day to mark on the calendar: January 14th, a day that will amaze you.
CAPRICORN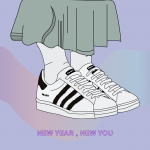 After a year of making you feel like you have a huge weight on your shoulders, you finally feel lighter! It has been a year of ups and downs, but now the January sky is truly a celebration: the Sun, Mercury, Mars and Venus are in a positive aspect. The wheel begins to turn in favor, that good news that you have been waiting for will arrive. Music is changing!
The day to mark on the calendar: January 12th, you will feel romantic and in love.
AQUARIUS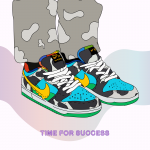 Dear Aquarius, welcome to the first month of YOUR year. The sky of 2021 represents a wonderful opportunity to embrace a new lifestyle, much more similar to your conception of everyday life. And this for a birth control Aquarius like you can only make you feel good and better understood. The first part of the month starts well, but the second is really the game-changer! The Sun and Mercury in your sign fill you with luck and increase your chances for success.
The day to mark on the calendar: January 27th, the right day to accept a change.
PISCES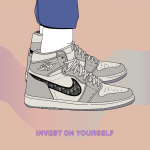 The January sky is a preparation and planning for something very important and special that will arrive in the spring. It could be a life change, a new love, an exciting project. In short, a month very focused on yourself and to reorganize some aspects of your life. Dedicate all your energy and you will see that nothing can go wrong.
The day to mark on the calendar: January 8th, you will have a fun meeting.
Illustrations by @illostyllo exclusive for nss G-Club