The perfect Christmas gift based on your zodiac sign
Choosing the perfect gift is easier when the advice of nss G-Club and The Blonde Salad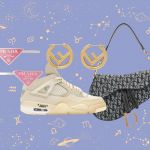 There is something we can't allow 2020 to take away from us, and that's definitely Christmas. Cities are dressed in colorful lights, the smell of panettone is in the air, on TV Home Alone is being aired every single day, and, even if "all I want for Christmas is you", it is also time to think about the gifts for our loved ones. We all know that choosing a gift is not always easy, even if we know the person like the back of our hands. For this reason, nss G-Club and The Blonde Salad decided to join forces to help you: we followed the stars and their advice, to choose the perfect gift for each zodiac sign. In this year of social distancing, is there something better than making your best friend smile while opening the gift she/he has just received? (and that she/he was obviously looking forward to receive).
So go and find out the zodiac sign of your loved ones and check this list, you will have no more doubts. Let the search for the perfect gift begin!
ARIES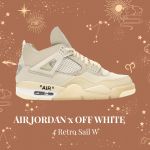 Aries is the fire sign ruled by Mars, the planet of energy and self-confidence. The first sign of the zodiac is dynamic and energetic, the people born under this sign can never stand still! They love spending free time always on the move, playing sports, taking long walks or practicing outdoor activities. Despite this very sporty attitude, Aries wants to maintain always a very high level of coolness. Their goal is to be asked "what's your sneakers model?" while doing a sit-up session at the gym.
For this reason, the perfect gift for the Aries friend are the Air Jordan 4 x Off White! An exclusive collaboration, in a delicate palette, perfect for all seasons. One of the most hyped and loved sneaker drops of all 2020.
TAURUS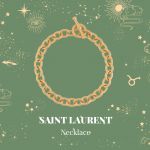 From the union of Venus and Jupiter, Taurus was born: pure beauty and pleasure. An Earth sign, a lover of luxury with a refined taste, Taurus loves to collect everything that is beautiful. Their main passion are jewels, that they carefully store in graceful jewelry boxes. The comment that flatters a Taurus the most? "Where did you buy that wonderful necklace? It looks amazing!".
The perfect gift for Taurus is definitely a precious jewel, a timeless piece that can be worn on any occasion, like the Saint Laurent gold chain necklace. Made in Italy with expert craftsmanship, the brass jewel with an antique gold finish, a T-flap closure and the Saint Laurent logo, is super fancy and chic, perfect for any outfit.
GEMINI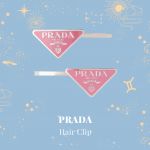 An air sign ruled by Mercury, here thinking is creative curiosity. Gemini is the "forever young" of the zodiac, always keeping up with the times. Gemini never misses any trend, indeed they are the ones who anticipate the trends!
For this reason they will appreciate as a gift a precious and functional accessory like hair clips, useful for keeping the hair tidy and at the same time super stylish. By gifting these Prada Hair Clips, you will leave the Gemini of your heart speechless!
CANCER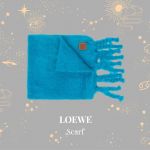 Cancer is a water sign ruled by the Moon, the symbol of femininity and sensitivity. They love comfort and look for a cozy atmosphere in their everyday life, not just inside their house. The duvet on the bed is their bff in winter, but also a bitter enemy that makes it difficult to wake up and start the day.
For this reason, a faithful ally for the Cancer is a warm and colorful scarf, to feel that domestic warmth also outside the house. What's better than this colorful Loewe scarf, in a vibrant blue, knitted with wool and Mohair. Warm and irresistible!
LEO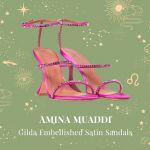 There is no need to say that Leo is the "diva" of the zodiac. Fire sign ruled by the Sun: sensuality, courage, self-love and vitality, 360 degrees. Leo is pure energy, they illuminate, warm up and attract. They have a charismatic personality and love to get noticed, they love attention. In fact it is impossible to see a Leo without a shiny detail, with a basic look or on their bad hair day.
Everything needs to be perfect, you never know who's around the corner! For this reason, the perfect gift for Leo friends are Amina Muaddi Gilda sandals. Pink satin, architectural hourglass heel and crystal buckles. Going unnoticed with these jewels on your feet is definitely impossible.
VIRGO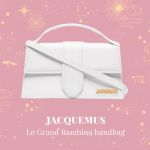 An earth sign ruled by Mercury (thinking) and Uranus (practical life), Virgo is always looking for perfection. Everything needs to be in order, sometimes even too much: if you open their closet, you'll understand what we mean. They love control, except when it comes to accessories: shoes and bags are their biggest weakness.
The perfect gift for Virgo friends is a unique bag, in neutral tones, just like Le Bambino bag by Jacquemus. The it-bag for the Fall/Winter season of the French brand, Le Bambino bag is made of beige suede with golden logo and hardware, it's equipped with a handle and removable shoulder strap for maximum versatility.
LIBRA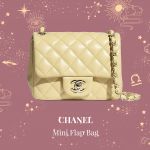 An air sign ruled by Saturn and Venus, Libra is in an eternal struggle between these two elements: duty and pleasure. Eternally in search for harmony and beauty, they need to find balance in every situation. But obviously, being a sign ruled by Venus, sometimes can make this search for balance complicated, especially when it comes to "material" pleasures. Yes, Libra is a rather materialistic sign, they seek aesthetics in everything and love to collect precious items, clothes and accessories above all.
The perfect gift for the Libra is definitely a collector's bag, like the Chanel padded bag in cream-tinted lambskin. An iconic accessory, love at first sight is guaranteed!
SCORPIO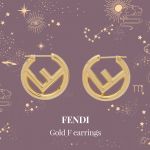 A water sign ruled by Pluto, Scorpio is passion, mystery, desire and sensuality. With an intense personality, this sign does not accept half measures. Magnetic, emotional, deep and complex. The perfect outfit is a total-black look from head to toe, with one exception: a sparkling detail like a lovely pair of earrings. Scorpio's taste is never common, on the contrary they have a very refined taste.
The perfect gift for Scorpio friends are the F is Fendi earrings. Tiny jewels with a golden finish, round-shaped, showing the new Fendi logo on them.
SAGITTARIUS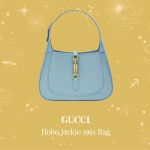 Get together Jupiter, the planet of good luck, and Neptune, the spiritual and philosophical thinking, and a centaur with an arrow will emerge: we are talking about the Sagittarius! A curious and self-confident fire sign, they live to travel and learn about anything beyond their imagination! As experienced travelers, the Sagittarius take with them only the bare minimum, not only on vacation but also in their everyday life, always trying to be very cool and super organized. For this reason, instead of large shopping bags, they prefer small and practical handbags.
The perfect gift for the Sagittarius is the new Hobo Jackie 1961 by Gucci. The icon of the Maison, this jewel can be worn in multiple ways. Versatile just like the personality of this fire sign!
CAPRICORN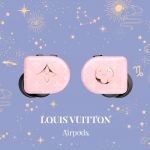 Capricorn is the sign of Saturn, characterized by rigor and seriousness, especially in the workplace. A very ambitious and determined earth sign, they obtain success as a result of their perseverance and hard work. To relieve stress and work pressure, they love to play sports, lots of sport! Biking, jogging, climbing, skating and swimming are just a few examples of this tireless zodiac sign's favorite activities. For this reason they always need the right rhythm, that they usually find in music playlists.
The perfect gift for the Capricorn are the Louis Vuitton Horizon Pink wireless earphones! This device combines excellent audio quality with attention to design. The accessory features noise canceling and ambient listening modes, extended battery life resistant, perfect for extreme sports!
AQUARIUS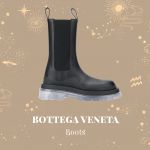 An air sign ruled by Uranus, planet of change and of all that is unconventional, just like the sign of Aquarius. For this sign, freedom and independence come before everything. They always think with their own mind, rejecting any kind of social rule and imposition. They are the rebellious and eccentric of the zodiac: these features are also part of their style influences. They love to amaze their friends with extra and unconventional looks.
For this reason, the perfect gift for the Aquarius are The Tire boots by Bottega Veneta. Made in transparent rubber and black leather, they are the perfect shoes to match the multifaceted personality of the Aquarius. They will fall in love with it!
PISCES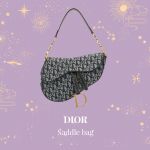 A water sign ruled by Neptune, the planet of the escape from reality and creative sensitivity, Pisces are the last sign of the zodiac. Sweet and emotional, they have a unique imagination and fantasy. Their main characteristic is their empathy, they can feel and understand the feelings of others as if they were their own. The creativity of this sign is also expressed through their outfits, Pisces can't go without a touch of color in their looks.
The perfect gift for the Pisces is the Saddle bag by Dior. A modern version of the maison's iconic bag, the mini Saddle is a timeless piece, original and very cool. This accessory will make any look dreamy and fresh!