nss G-Club December horoscope
The advice from the stars and a product for each sign selected together with The Blonde Salad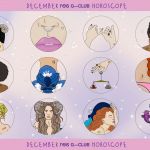 Hello friends of nss G-Club! It does not seem real that we have almost reached the end of 2020, a quite challenging year. Do you agree?
We are in the month of good resolutions for the upcoming year, of Christmas and New Year. The nss G-Club December Horoscope decided to go red for this Xmas Edition!
What will happen in the sky during this month? We are in the middle of the Sagittarius season, a positive period to broaden your horizons. On December 1st, Mercury enters Sagittarius, making thinking more abstract, with implications that are different from the previous position of the planet in Scorpio! On the 14th of the month there will be a very powerful solar eclipse that will have a great impact on all the signs. The energies of the eclipses are so strong that they exert influence even for a few following months! On the 15th Venus leaves the super mysterious position of Scorpio to enter Sagittarius. Love becomes curious and adventurous. On the 17th and 19th there will finally be the great turning point that we have all been waiting for: Saturn and Jupiter leave Capricorn to enter the sign of Aquarius, changing the cards on the table for the whole of 2021. On the 20th Mercury passes in the sign of Capricorn and the day later the Sun will also reach it, inaugurating the season of Capricorn! The month will end on December 30th with a melancholy full moon in the sign of Cancer.
What will the stars reserve for your zodiac sign in the last month of the year? Find out with us!
And a special dedication to each sign: an item selected by nss G-Club together with The Blonde Salad, and a Christmas song to sing throughout the whole month!
ARIES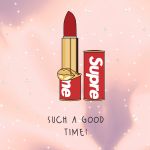 Dear Aries, the sky looks positive for you in December. Mars will give you a good energy, you have a great desire to do things and a contagious enthusiasm. Thanks also to the support of Mercury and the entry of the Sun into Sagittarius, you have the right cards to move mountains, if you want. The stars in this month encourage you to broaden your horizons and make you understand that nothing is impossible for you. Venus, the planet of love, is also in an excellent position for you, it warms your heart: you want to love, don't be held back!
The powerful energy of the eclipse will ask you to be more flexible and change the way you see reality. As a fire sign, you need to be in control of things, but this month is different. You need to trust changes and let go of situations that are no longer for you. A surprising and positive month. A beautiful end of the year!
Your Christmas song to sing out loud is: "Santa Tell Me" - Ariana Grande.
TAURUS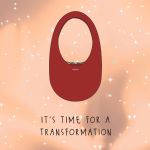 Dear Taurus, the sky is about your introspection, you will feel like you need to make changes in your life. It is perfectly normal, we are in the last month of the year, a time for good intentions. The position of Venus in Scorpio till the 15th spurs you even more to question yourself, especially in the relational and emotional sphere. Is there any attitude that reproaches you but that you find it hard to change? In this period the stars are supporting you to make that change of route that you have postponed for so long. This feeling will also be amplified by the Eclipse of the 14th. A very significant moment that will concern your emotional sphere. For some people there will be an opportunity to take relationships to a more intimate level. Obviously these thoughts will also bring with them doubts. It is a period that sees you different, changed from the past. Many situations that used to suit you and belonged to you now no longer do. You have to be objective and admit it to yourself. By doing so, you will appreciate even more who you have become.
Your Christmas song to sing out loud is: "Mistletoe" - Justin Bieber.
GEMINI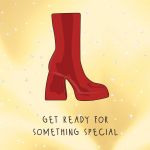 Dear Gemini, December will be a pleasant end of the year, in preparation for a very special 2021. Mars in Aries supports you with good energy. It will give you a powerful charge, you have a great desire to do things and nobody can stop you. Very very good! In terms of feelings, the eclipse of the14th will play an essential role for you. What can this eclipse entail? The consolidation of an important relationship, a step forward towards a greater intention. Obviously for this to happen, a balance between the parties is needed, a mutual trust. Singles, on the other hand, may feel a little frustration this month: the fault of Venus who has been in your opposition since the 15th. Furthermore, the powerful energy of the eclipse could make you revise some plans for the future, embrace this change of direction and don't think too much about it.
Your Christmas song to sing out loud is: "Do They Know It's Christmas?" - Band Aid 30.
CANCER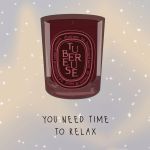 Dear sweet Cancer, the stars are asking you to face this end of the year in total relax. It was a busy year, also thanks to the heavy and continuous annoyance by Mars. December brings a little stress into your life on the one hand, and confusion on the other. Do you know what you have to do? Turn off your brain and think about your mental, physical and emotional well-being. Massages with scented oils, meditation, a regenerating bath, a session of kundalini yoga. There are tons of ways to relax, you just have to find the right one for you. It will be the culmination of a very harsh time, you have to try to keep frustration away. Luckily, love is fine, there is a great desire to love. But I assure you, these are only the last few days before an exciting new beginning. Hold on!
Your Christmas song to sing out loud is: "Last Christmas" - Wham!
LEO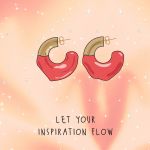 Leo, dear Leo… December brings with it very strong energies, you have many planetary supports in your favor. I would say an excellent end of the year! Sagittarius season makes your sun shine with a special light. The Sun is in your home of passions, creativity and desire to create. Considering also the positive aspect of Mars, there is nothing you can't do! The warrior planet in Aries will give you the determination you need to face the last month of the year. Heaven is on your side!
Your Christmas song to sing out loud is: "Jingle Dem Bells" - Rupaul ft. Big Freedia and Ellis Miah
VIRGO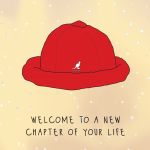 Dear Virgo, the sky could be a bit stressful for you in December. There are transits that make you feel dull and under pressure, especially during the first part of the month. However, please do not get carried away by the anxiety to make a choice. Take some time to think. Even if you never want to waste time, the stars in this month, however, ask you to be calm and think before acting.
The beginning of the month sees you a bit stressed, you don't like Mercury and Venus in quadrature, they test you and you are tired of having to face tests even in the last month of the year. It will get better at the end of the month, when from the 17th onwards everything will take a different turn, thanks also to the Capricorn season that finally makes you feel at home again.
Your Christmas song to sing out loud is: "My Only Wish (This Year)" - Britney Spears.
LIBRA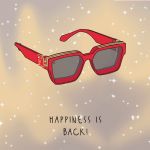 Hey Libra, you will remember this last month of the year, my dear! Why? Well, on December 17th and 19th Saturn and Jupiter enter Aquarius, turning the tables in your favor throughout 2021! Despite the difficulties, that breath of fresh air you have been waiting for will finally arrive. In the first part of the month Jupiter in quadrature and Mars in opposition will make you feel tired. Try to rest for a while and be careful not to manage too many things together. Sag Season brings with it, however, an irrepressible desire to engage in new activities, to spend your free time with anything that keeps your curious mind active. This is the energy you need! If you go along with it, you'll be able to dodge the annoying effects of all these planets in Capricorn.
Your Christmas song to sing out loud is: "8 Days of Christmas" - Destiny's Child.
SCORPIO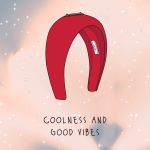 Dear Scorpio, are you already making the list of good intentions? Mercury, unfortunately, from the first day of December will leave your sign to enter Sagittarius. And let's be honest, this transit will annoy you a little. Luckily, to balance the scores for the first part of the month, Venus warms your heart, and makes you super sexy and loved. It also helps you to be more diplomatic and to deal with so many situations thanks only to your charm, chapeau! The eclipse of the 14th brings with it a very powerful energy that will work on your self-esteem, in a positive way of course. It might push you to affirm your self-esteem more. It will make you feel confident and you will feel more aligned with what your values are. Very well!
Your Christmas song to sing out loud is: "Like it's Christmas" - Jonas Brothers.
SAGITTARIUS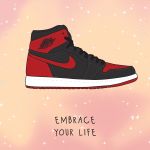 Dear Sagittarius, we are in the middle of your astrological season. A lucky period for you with a peak on the 14th, thanks to the eclipse in your sign. New beginnings, new feelings, new emotions, strengthened by the fact that the next day Venus will enter your sign. A period that will shake your life for good, starting new paths and helping you take control over things. All blocked energies will be set in motion by these eclipses. It's about asking yourself what you want and what you would like to change. The focus of this month is on you, your goals, your desires. Many situations are set in motion. This eclipse will send out strong signals, helping you understand what these new intentions are.
Your Christmas song to sing out loud is: "All I want for Christmas is You" - Mariah Carey.
CAPRICORN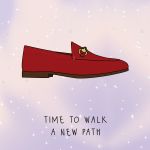 Capricorn, dear Capricorn, like every end of the year, now it's time for reflection. The first part of the month does not see you at the top, there may be elements from your past that come back into your life and cause you some annoyance. On the 14th, the eclipse brings with it a strong energy that will leave you confused. For this reason you need to take some time for yourself during the month. Don't make important decisions during this time. We know that you always have a great desire to do and only look forward, but now you have to stop for a moment and reflect on this year. Take some time for yourself and try to be as patient as possible. From the 21st, when the Sun enters your sign, it will get much better! Mercury also comes to greet you in your sign, making your thoughts clear and practical, just as you like them.
Your Christmas song to sing out loud is: "Feliz Navidad" - José Feliciano.
ACQUARIUS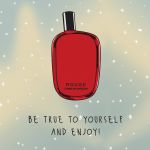 Dear Aquarius, this month you are the protagonist. Sounds weird, right? We're not even in your astrological season! But it gets better: Saturn and Jupiter enter your sign, changing all the cards on the table for this 2021! You want to express yourself like you've never done before, you deserve it.
December is a positive month, it will bring with it news and good energy. The Sun in Sagittarius puts the focus on your social life, on your plans and projects for the future. The eclipse of the 14th strengthens this area of your life, pushing you to dream big and helping you visualize your long-term projects. Plans that, after careful review, will surely find fertile ground already in the second half of the month.
Your Christmas song to sing out loud is: "Christmas in Hollis" - Run DMC.
PISCES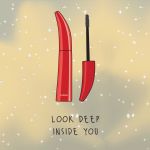 Dear Pisces, December brings with it a calm sky, but obviously there will be some challenges to face. This month is about your deepest introspection, especially in the workplace. You will wonder if you are doing what you are passionate about, if you are happy with your career. It is a good time to think about it, to start the new year with greater awareness. The good position of Venus until the 15th makes you feel very romantic. On the other hand, however, you don't like all these planets in Sagittarius very much; it will get better from the 21st onwards as we enter the Capricorn season.
The days of 17th and 19th will be very important, the transit of Jupiter and Saturn in Aquarius questions you about your deepest part and could make you change your mind about many aspects of your life. It will be an interesting time.
Your Christmas song to sing out loud is: "Merry Christmas, Happy Holidays" - NSYNC.