How to avoid the stress of Christmas gifts
Tips for an anxiety-free approach to the search for the perfect gift
It is the most beautiful time of the year. So goes one of the best-known Christmas carols, but for many, Christmas coincides with a hectic and busy time that brings more stress than joy. No, we're not talking about preparing dinner on Christmas Eve or lunch on 25 December, or the fateful moment when you're sitting at the family table and your aunt approaches you suspiciously and asks, "What's new?", hinting at a possible pregnancy, engagement or at least a promotion at work. To deal with these moments that trigger fits of nerves, uncontrollable crying and resentment towards humanity, we simply suggest that you go "om" and try to put it all behind you. There's another typical Christmas experience that we can learn to deal with without anxiety taking over and, most importantly, without finding ourselves wrapping up the pair of frayed gloves our 80-year-old neighbour embroidered with little dogs as elves at 11pm on 24 December because we forgot to put something under the tree for our brother. Like what? Shopping for Christmas presents. Browsing the shops for the perfect gift for our loved ones (and everyone else) should be fun, relaxing and even magical. Instead, it increasingly turns into a nightmare where we have to fight with other shoppers for the last cashmere scarf lying lonely and abandoned on the shelf. We rush around between our many daily commitments, grabbing things at random and making our way through the chaos of other poor sods like us who would love to experience Christmas with the same magic they felt as children and instead hate it because they are overwhelmed by things to do. How can you survive and perhaps bring home a lovely gift for your loved ones, friends, relatives, colleagues and four-legged companions?
Here are some tips on how to avoid the stress of Christmas presents.
Remember the good old letter for Santa Claus
Do you remember how, as children, we used to hand our parents the little letter to Santa Claus in the first few days of December, on which we all wrote what we wanted to find under the tree? This ritual made the search for the perfect gift much easier. I'm not ashamed to say that we still do this in our family, even though we're all grown up. To be precise, we no longer write handwritten letter with drawings of reindeer and decorated Christmas trees, but we tell each other what we would like to receive on 25 December. It's more like a wish list with several options, with different budgets, tailored to the real possibilities of each relative. It could be a jumper that caught our eye in a shop, a book we want to read, a lipstick or any other little thing that makes us happy. The element of surprise isn't everything, and when we exchange gifts, no one is ever disappointed.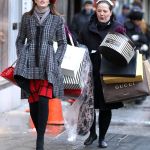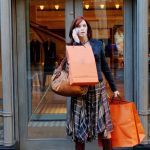 Make a list
... and check it twice! Just like Santa has his list of good guys and bad guys, we need to have a list of the people we want to give a gift to. Organisation is the key to making the most of the time and not running in circles with the added risk of forgetting Aunt Berenice or our Labrador (never forget a little something for our four-legged friend). Remember: the more precise and thorough the list is, the easier it is to follow and the less stress we will have in December. On our note (real or virtual), it is best to indicate the name of the recipient and the gift we want to give. If we know it, it would also be helpful to indicate where we want to shop. This way, we can organise our shopping by stages and perhaps spread it out over the weeks. For example, we could do all online orders on day X, all perfumery orders on day Y, clothing shop orders on day Z and so on.
Set a realistic budget and stick to it
Let's be realistic. Even if we'd like to, we can't spend the money set aside for bills to give our parents the honeymoon they never went on or our girlfriend the Prada Arqué bag if it means draining our bank account. A financial crash is not an option. It's better to set a realistic budget that takes into account how much we can spend on gifts and stick to it. Otherwise, we will not only have shopping stress, but also financial stress.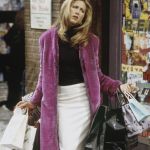 To save money, you should pay attention to Black Friday and various discounts
​24 November is Black Friday 2023, a tempting opportunity to take home great offers and products at half price and save a little on your Christmas spending. From Zalando to Luisaviaroma, from SSENSE to Rinascente, from Reformation to H&M to smaller companies, all shops now adhere to this American tradition, which often gives us real bargains. Some brands, such as Amazon, anticipate the deals (for everyone or for regular customers) by a few weeks, extending our chance to shop beyond the set date. How not to get caught up in the bargain hunt? Stick to the gift list. Only buy these. And if possible, prepare our virtual sign before Black Friday by getting ready to buy as early as midnight on 23 November so we don't get caught off guard and find ourselves without the gift of choice for Timothy, our friend. And don't forget: 27 November is Cyber Monday, a day that's all about electronics products.
If you buy online, remember to calculate the delivery time
Struggling to find time to shop for gifts? We can shop online. The most important thing is to plan the right time in advance. Before we finalise the purchase process, we need to carefully check whether the swan brooch or headband we have in the shopping cart will be delivered in time for the gift exchange. Remember that the "buy online, pick up in shop" option also proves extremely useful, if there is one.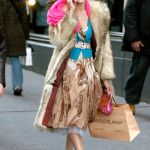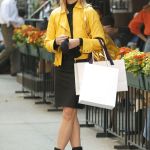 Aim for small shops and small shops
Those who hate the crowds in large shopping centres (but not only) should focus on the small village shops or family-run boutiques in our towns. These are great places to find original, often personalised or customised, heart-warming gifts. We also feel good about supporting local trade.
Just in case
Although you've followed our advice, have you forgotten Cousin Vincenzo and your favourite colleague from the office? Don't panic, a very quick, always welcome, if perhaps somewhat impersonal, solution is a gift card. They're now available from every shop or brand, one click and you're done. If you're thinking ahead, add a small gift to your Christmas shopping, a nice item such as a scented candle or a tray of chocolates (preferably gourmand) that you can exchange with those who gave you a surprise gift or with those who were accidentally forgotten during your Christmas shopping.