What are Emma Watson's recommended books?
"Feminism, Empowering and Sharing"
A look at celebrity bookshelves can be helpful in finding your next book. After being inspired by Kendall Jenner, Emily Ratajkowski and Selena Gomez, it's now time for Emma Watson. The actress is not so different from the characters she has played throughout her career. Like Hermione Granger and Bella from "Beauty and the Beast," Emma Watson is a book lover herself who looks to books for a place of refuge and answers. Over the years, she has established herself as a true book influencer, even going so far as to found "Our Shared Shelf" in 2016, a feminist reading group with the aim of discussing topics such as intersectionality, gender equality and inclusion. The initiative had immediate success, as it also involved the authors of the selected books, whom Emma Watson interviews personally by asking them questions from users.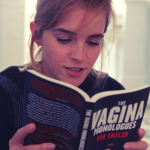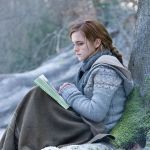 Emma Watson also calls herself a book ninja
, as she hides some copies of the books she likes in the subways of big cities. She attaches a note to the books wishing the new owner a good read and asking him or her to release the book when it is finished. He believes this is a good way to spread love, trust and sharing. Her gesture has been a model for hundreds of people around the world to emulate; in London, the Books on the Underground initiative was even born. But which books does she like to read and share? Let us look at some of them together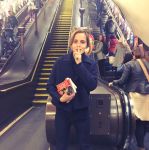 .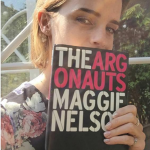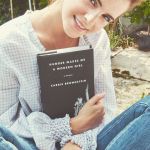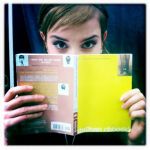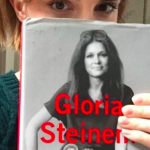 Women Who Run With Wolves - Clarissa Pinkola (1989)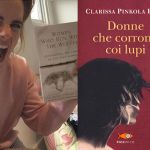 .

This book has become a cult book that has changed the lives of millions of women. Drawing on fairy tales and myths from a wide variety of cultural traditions, Clarissa Pinkola Estés establishes a psychoanalysis of the feminine around the extraordinary realisation of the Wild Woman, understood as a powerful psychic force, instinctual and creative, a fierce she-wolf who is at once maternal and yet oppressed by fears, insecurities and stereotypes.


"How can we reconnect with our deepest, truest selves when today's world requires us to conform to ridiculous expectations?" -Emma Watson
Mom & Me & Mom - Maya Angelou (2013)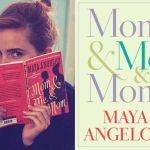 .
To encourage the reading habit, Emma Watson focused on this book, which she distributed on the London Underground and also read with her reading group.
Maya Angelou was an American poet
best known for her seven-part autobiography. In this memoir, which concludes the series, she recounts her relationship with her mother, which was not always idyllic and was marked by silence and later reconciliation.


Milk and Honey - Rupi Kaur (2014)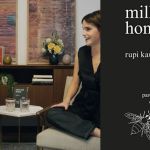 .
This book, which has become a worldwide phenomenon, brings together words and drawings by
Rupi Kaur
, a Canadian poet of Indian origin who reflects on love, grief, loss and rebirth. Emma Watson's interview with her is about the importance of poetry and new ways of claiming one's body and identity.


"Unlike poems I have often spent weeks unravelling, Rupi's poems are not designed to obscure meaning or entertain too much ambiguity - they hit you like punches in the stomach. They are immediate, visceral and not easily digested. I am reluctant to say that Rupi has made poetry "accessible", because while that's true (Rupi's poems and illustrations fit nicely into the famous square Instagram frames), there's nothing simple or accessible about the subjects Rupi chooses to talk about. In fact, the topics she chooses are bold. " -Emma Watson


Persepolis - Marjane Satrapi (2000)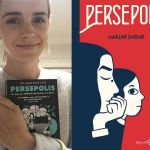 .
The book
Persepolis
, which she read for her reading group in June 2016,
tells the author's private story mixed with the history of a country, Iran.
in 1984, at the age of only 15, Marjane Satrapi was forced to leave Tehran, where she lived with her parents, because life was impossible for a teenager at that time. She went to Austria, where she experienced the alienation caused by a different culture and the feeling of being uprooted that accompanies every exile. The book traces these stages in the form of a comic strip. You can also read Emma Waston's interview with the author.

Half of Heaven - Sheryl WuDunn, Nicholas Kristof (2008)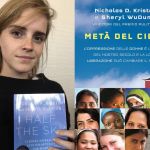 The history of humankind has been repeatedly riddled with themes of great moral and social import.
Slavery, racism, dictatorships, machismo.
This book by two journalists who have been working on women's issues for years is an eloquent and moving testimony to a reality marked by violence and injustice.
"Half the Sky" shows in eye-opening detail the different cultures and customs that oppress women, and gives a voice to those who most need to be heard. Travelling through Africa and Asia, Kristof and WuDunn introduce us to some incredibly strong women and describe their stories of suffering and survival. Most importantly, the book shows how these women managed to stand up and change their lives. Through their inspiring examples, we learn that the key to change and economic growth lies in unleashing women's potential." -Emma Watson
It takes courage to be a woman - Catlin Moran (2011)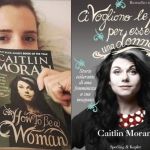 Emma Watson has grown very fond of this author, whose several texts she has read and with whom she was also able to interview. In this book, an attempt is made to answer the question "How do you become a woman?" The question is dealt with in an entertaining way by looking at the usefulness of feminism in today's world.


Why I do not talk to white people about racism anymore - Reni Eddo-Lodge (2021)
.
Suggested reading for "Our Shared Shelf," this is a wide-ranging exploration of the inextricable links between ethnicity and social class, history and politics, selective memory and tradition, community and the individual.
Essential reading for anyone who wants to understand why issues of race determine the fate of nations and the communities they inhabit
, and what can be done to break through an inert and oppressive mechanism.


"There is so much racism, both in our past and present, that is not acknowledged and accounted for. I know that from my own education, and I know that I have so much to learn." -Emma Watson