What books does Kendall Jenner recommend?
Bizarre, surreal stories, novels and biographies of great female artists
Celebrities read, they even go so far as to dictate trends in literature. Some of them have more popular tastes and prefer bestsellers and much talked-about books, others choose in-demand and niche books. They can also seek advice from a book stylist who can guide them in choosing books that suit them and convey messages that are in line with building their personal branding. Fashion is first and foremost a communicative gesture that expresses intent and conveys messages, and this is where it can be useful to let literature help. Neither the aesthetics of the cover nor the content of the text are left to chance, each choice is carefully considered and the book takes on the role of a central accessory that complements and enriches an outfit or photo for Instagram. In this way, the constructed self-image is enhanced both aesthetically and intellectually by increasing the perceived cultural value. This is the case with model Kendall Jenner, who was spotted with the books Literally Show Me A Healthy Person by Darcie Wilder and Tonight I am Someone Else by Chelsea Hodson while posting on her Stories How To Cure A Ghost by Fariha Róisín and So Sad Today by Melissa Broder. Also on her Instagram Stories, she shared her 2019 "To Read" list (curated by her agent Ashleah Gonzales), prompting her followers to start a non-ufficial reading group.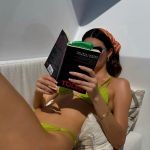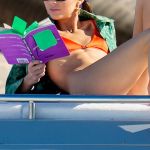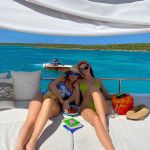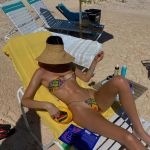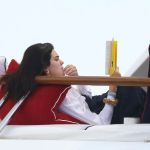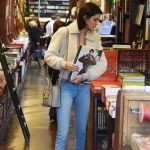 But what do the books recommended by Kendall Jenner have in common? They are mostly collections of short stories characterised by an alternative, if not experimental, writing style. Vivid narratives with strange creatures or ordinary people as protagonists, grappling with complex considerations in an almost overwhelming normality. Stories full of invention, but also personal stories that tell of the difficulty of living in our society today.
Here are some books recommended by Kendall Jenner:
Birds of America: Stories - Lorrie Moore (1998)
A series of intense psychological portraits and a succession of intertwined stories in which the desires, dreams, regrets and fears of today's men and women come to light. The emotional impact of these twelve short stories is extraordinary, rendering normality with a veil of irony and inventiveness and delicate prose capable of capturing in a few lines the magic of a moment or the poetry of a regret.
No one belongs here more than you - Miranda July (2007)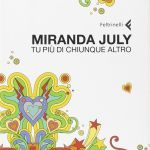 The everyday and the ordinary are transformed and elevated to an enchanted and imaginative, magical and poetic worldview in these original, erotic and tender stories. The characters in these stories seem to deal with life almost awkwardly, tenderly ridiculously, sometimes with too much distance, sometimes with too much intimacy.
A Wild Swan: And Other Tales - Michael Cunningham (2015)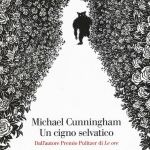 A collection of 10 forgotten or deliberately hidden traditional fairy tales reworked in a contemporary, twisted and dark key.
Pulitzer Prize winner Michael Cunningham
transforms characters from faraway lands into protagonists that reveal much about our present.
The Complete Stories of Leonora Carrington - Leonora Carrington (2017)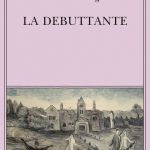 Artist and writer Leonora Carrington received special recognition at the 2022 Venice Art Biennale, named after one of her works The Milk of the Eye. In her short story collection The Debutante, we first meet her favourite creatures, beings with an ever-changing and indecipherable nature. For her, what was for others the discovery of surreality, was normality itself.