The American controversy on the right to choose
In an effort to make it more accessible, the FDA gives the green light on drugstore availability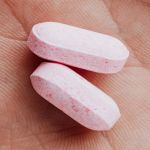 The overturning last June of Roe v. Wade, the landmark ruling that guaranteed the right to abortion at the federal level since 1973, has led many U.S. states to ban or drastically limit access to voluntary termination of pregnancy, effectively denying women's right to be able to choose and navigate this path safely and legally. As a result, both the search for dangerous alternative methods and the demand for abortion pills, which now become more easily accessible, have soared. The FDA, the government agency in charge of food and drug safety and regulation in the United States, has ruled that as of January 3, 2023, for the first time in the country's history, abortion pills will be able to be sold in pharmacies, "from the corner drugstore to large chains like CVS and Walgreens," or online.
Under the new decision, which marks a tentative step forward toward women's rights, pharmacies need only obtain a professional fitness certification from the companies that produce Mifepristone (the most widely used abortion pill in the States where, according to the pro-choice Guttmacher Institute, more than half of abortions are already performed using medication rather than surgery) and will be able to deliver it directly to the store, or send it by courier, to patients who show a doctor's prescription. Until now, the drug, which is a safe and effective pharmaceutical protocol in inducing abortion (to be taken within the first ten weeks of pregnancy), could only be sold by a few licensed pharmacies, or administered by specially certified physicians or clinics; while the second drug with which it is usually used, Misoprostol has long been available in pharmacies. In addition, in order to preserve women's right to privacy and to try to stem the reactionary drift of conservative states, the Fda also announced that it would change the labels on the daytime pill's packaging by specifying that it is not an abortifacient pill and that it would remove from the packaging all references stating that the pill could prevent implantation of a fertilized egg in the uterus.
Unfortunately, despite the attempt to restore the right of choice to U.S. women, the FDA's regulatory change will still not take effect in anti-abortion states where the sale of the abortion pill is banned, and those who need it will have to travel to other states to purchase it.