Treccani publishes the first Italian vocabulary to record the feminine of nouns and adjectives
Gender equality can jumpstart with words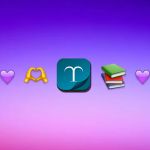 "It is a mirror of the changing world and the fruit of the need to validate and dignify a new vision of society, which inevitably passes through a new and different use of words." This is how Valeria Della Valle and Giuseppe Patota, editors of the project, introduce the new edition of the Treccani dictionary to be released in October, which for the first time will put masculine and feminine on the same level, with an alphabetical and no longer a gender criterion. Opening the pages, therefore, the entries of the definitions will have both declensions next to each other, and the masculine form will no longer be favored as has been in use until now, but only the alphabetical order will be followed.
E la gatta arriva prima del gatto. Esce la nuova edizione del Vocabolario @Treccani. Ed è una rivoluzione: per la prima volta sono state registrate anche le voci al femminile di aggettivi e di molti nomi. Che, così, spesso, nell'ordine alfabetico, arrivano prima dei maschili. 1/2 pic.twitter.com/CUVJPXVF4o

— Damiano Fedeli (@damianofedeli) September 11, 2022
Following this inclusive approach, there will also be identifying names of professions habitually ignored by androcentric tradition such as notary, surgeon, doctor or soldier, but also homemaker or embroiderer, which are grammatically correct and "if they sound bad or look bad it is only because they are used sparsely." We got used to the fact that masculine was the universal and, therefore, suitable to refer to both men and women, but now the debate on the sexism of the Italian language and how language ends up influencing society is increasingly heated and it is time for a revolution in Italian lexicography to "recognize, validating them, new nuances, definitions and meanings that can best represent and tell the reality and current events, through the words we use to experience and describe them." Thus will also be updated and revised all those examples and sayings that may be offensive, detrimental to the dignity of any person or stereotypical according to which to clean, cook or take care of the children is always a woman while to run a company, read a newspaper or even drive a car is a man.
The goal of the new Treccani vocabulary is clear: it is a small revolution that takes into account some recent awarenesses that have emerged from the debate on the sexism of language that reflects by fixing it on paper "the need and urgency for a change that promotes inclusiveness and gender equality, starting with language" and paves the way for desirable social progress that resets the gender gap to zero. Because cultural change also comes through words, those we read, write and use in our daily lives. Treccani's choice has aroused a lot of controversies, as even the publishing house predicted. On the one hand there are those who have welcomed it, but on the other hand there are those who consider it a mere marketing operation, a "scientifically senseless", "ideologically inconsistent" forcing, pointing out that "civil battles and gender equality do not pass through cloying grammatical forcings." What do you guys think?