The reasons why Alexa Demie will (probably not) cast in Euphoria 3
More and more fans believe that the actress will not be part of the cast for the upcoming episodes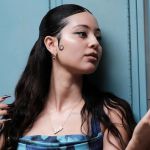 On Friday, February 4, Francesca Orsi, vice president of programming at HBO, announced that Euphoria 3 will happen:
"Sam, Zendaya, and the entire cast and crew of Euphoria have taken season two to extraordinary heights, challenging narrative convention and form, while maintaining its heart. We couldn't be more honoured to work with this gifted, wildly talented team or more excited to continue our journey with them into season three."
The Sam Levinson-created series has been renewed for a third season due to the huge success of the last eight episodes: 6.6 million viewers tuned in for the season 2 finale and the season 2 average viewers per episode are 16.3 million, while it was 6.6 million in season 1. All these figures reported by Variety make Euphoria officially the second most-watched show in HBO history, behind only Game of Thrones. The credit for such impressive results is due to a mix of factors: from the engaging story to the use of make-up and fashion, but also to the talent of the cast.
According to the first rumours, in the third season, which could arrive in 2024, we will see all the protagonists we have come to love, from Rue and Jules, aka Zendaya and Hunter Schafer, to Sydney Sweeney as Cassie, Barbie Ferreira as Kat and Maude Apatow as Lexi. Many fans, however, believe that Alexa Demie will not be reprising the role of Maddy. The clues are all in Euphoria 2.
The first reason for Demie's absence from the third chapter of the series is the age of her character. Maddy Perez was 17 years old in the first season and turned 18 in the second, which means that she went through her last year of high school and, most likely, graduated. So if the new episodes are going to be a direct continuum of the previous ones, Maddy could be elsewhere, in college or busy following her dreams elsewhere. After all, she's said it many times: she has no intention of staying in East Highland for the rest of her life. Isn't that enough? In episode 7 of Euphoria Maddy says goodbye to Theo, the child she is babysitting, and receives the purple dress she liked as a gift from the child's mother, accompanied by a note saying "Don't look back".
Many people also point out that Maddy is the character who has matured the most and that, unlike Rue, Cassie or Kat who keep repeating the same mistakes over and over again, she has been able to sever the toxic relationships in her life. After discovering that Nate is cheating on her with her best friend Cassie, she breaks up with him, manages to restrain herself before anger and revenge overwhelm her too much, and finds the strength to move on. Her storyline seems to be over, but Maddy's "This is just the beginning" to Cassie after their fight in the season 2 finale is interpreted as a kind of goodbye to Euphoria 3. So will Alexa Demie remain in the cast or not? We'll have to wait for an official statement from the actress to know for sure, but some show insiders speculate that the only way to reconcile the clues about Maddy leaving East Highland and her presence in the new episodes is a time jump. If there was a gap of a few years between the old and new episodes, as happened for example in Riverdale, we could see Rue, Jules, Cassie and Maddie again and know what happened in their lives after high school. What do you think? Wouldn't that be interesting?