Barrie and Sofia Coppola together for a collab
10 looks that embody the quiet luxury style of the French brand and the American director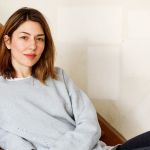 It is a time of turmoil for Sofia Coppola. A few months after releasing Uniqlo t-shirts celebrating her filmography, the director, who has just celebrated her 20th anniversary since the release of cult film Lost in Translation, is working on a biopic about Priscilla Presley, is about to publish her first book, Sofia Coppola Archive: 1999-2023, and has just dressed up as a designer for a new capsule collection. Sofia has chosen to collaborate with Barrie, a French cashmere brand that she has always been a fan of for its unique combination of creativity and superior quality:
"I am a big fan of Barrie. I love the quality of their knitwear, which I wear all the time. Her garments are timeless, easy to combine and have beautiful details. I really enjoyed working with Augustin and the Barrie team to realise my dream project: the idea of a cosy yet chic travel wardrobe with pieces that can be worn together or separately. I really like the result: this Barrie collection will be my wardrobe for this winter!"
Augustin Dol-Maillot, the brand's creative director, is also excited about the partnership:
"I have always been fascinated by the precision of Sofia's silhouette and her poise. She always manages to find the perfect balance between timeless pieces and modern silhouettes. The collaboration aims to offer the same spirit of balance, highlighting the details that transform seemingly simple pieces into covetable classics. I have always felt that Sofia's elegance has this unique touch that exudes both comfort and style. To me, that's what Barrie's DNA is all about, and this collaboration is the perfect opportunity to embody that."
The result of this creative exchange is 10 travel-inspired looks that will be available in Barrie boutiques, on barrie.com and in a selection of exclusive retail shops from early November 2023. Taking cues from Sofia's effortless and quietly luxurious personal style, the collection offers a wardrobe that balances timeless pieces with a modern silhouette with a twist that makes it relaxed and comfortable, yet elegant, perfect for work, travel and leisure. Pieces will include a chic jogging set, a rollneck sweater, classic Barrie pieces like tops and cardigans but also a pair of knit ballerina flats. All are available in colours such as midnight blue, black, grey and a range of pink tones, from light to muted. Other details? Materials range from cashmere to feather-light silk, while silhouettes include loose, comfortable sizes as well as more fitted shapes.