Law Roach is retiring?
Zendaya's stylist has decided to step away from an industry filled with "politics, lies and false narratives"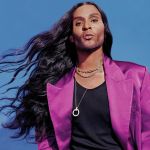 "You win...I'm out." Law Roach, stylist to Zendaya, Megan Thee Stallion, Celine Dion and others, announced his retirement on Instagram last night. It happened out of the blue, with a picture of the word "Retired" and a post in which he seemed to indict the fashion system: "The politics, the lies and false narratives finally got me! " His "farewell" continues with a series of acknowledgements: "My Cup is empty..... thank you to everyone who've supported me and my career over the years. Every person that trusted me with their image, I'm so grateful for you all. If this business was just about the clothes I would do it for the rest of my life but unfortunately it's not!". Below is a flood of comments. Stylists, models, celebrities, colleagues and staff express their dismay and sympathy, admitting they understand the difficulties and toxic dynamics people face in the fashion industry. Naomi Campbell urges him not to give up, supermodel Iman says he is too talented to retire, Edward Enninful, editor of the British edition of Vogue, reminds him that he will always have a place in his magazine, Pierpaolo Piccioli comments with a laconic "No way," while Giambattista Valli goes further, writing "Law please, nothing makes sense without you anymore."
Although Law declined further comment and it is not known whether his remarks are the result of a momentary outburst or something more serious, well-informed insiders speak of a rift between the self-proclaimed "image architect" and his most famous client, Zendaya. Rumour has it that the star had just signed a contract with Louis Vuitton, a decision that would limit Roach's creativity in dressing the Euphoria star. To make the pot boil over, there was also an incident during the fashion show in the last few days LV. The two arrived together, more than half an hour late, but only Zendaya had been given a front row seat. In a video that went viral, the actress can be seen asking the staffer to take a seat in one of the back rows, and him walking away stunned, considering the suggestion an outrage to one of Hollywood's most popular stylists.
Law Roach began his career thanks to Kanye West, who "discovered" him in 2009 when he worked at the rapper-frequented boutique Deliciously Vintage, but it was his meeting with Zendaya in 2011 that was the real turning point. At the time, the actress was only 14 years old and Roach started working with her as a personal shopper, later becoming a personal stylist. He is credited with transforming the snappy Disney starlet into a fashion icon with glamorous and innovative outfits that can be found in brand archives and fashion week news, most recently at the 2023 SAG Awards. In addition to Zendaya, Roach has dressed many other celebrities over the years, including Anya Taylor-Joy, Kerry Washington, Megan Thee Stallion, Pryanka Chopra, Bella Hadid, Celine Dion, Ariana Grande e Hunter Schafer. For example, it was his decision to dress Jules from Euphoria in an Ann Demeulemeester two-piece at Vanity Fair's after-Oscars party.
If the reason for Law's withdrawal had only to do with the incident at the Louis Vuitton show, it would seem silly, the mirror, as journalist Giuliana Matarrese wisely notes, of "a social bubble that sees a second row as a matter of status, because where you sit depends on what place you occupy in the universe." It's clear that Law's bitterness is the result of years of living in an environment notorious for being elitist, racist, fatphobic, and promoting toxic and dysfunctional behaviour without regard for the mental health of those who work there. In a recent resurfaced interview, the stylist had even stated:
"You can't talk to me any kind of way and you can't treat me any kind of way. I'm commanding a certain kind of respect and if you're not giving me that, we're going to have a problem. I'm not afraid of this industry because I'm Black, I'm from the hood, I can always go back. I can always make money, I can always be successful."
The question is, if even Law, who is famous and respected, falls victim to these mechanisms to the point of throwing in the towel, how are they treated and how do all the others with supposedly inferior status survive?