Top 10 most iconic revenge dresses of all time
From Lady D's unroyal gown to Miley Cyrus' vintage Saint Laurent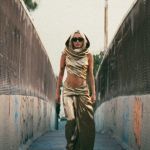 At first it was Princess Diana in the little black dress she sported after her divorce from Prince Charles. When Lady D showed up at a public event (while on the BBC her ex-husband was confessing his infidelities) in a sexy and daring oufit, a far cry from the awkward outfits imposed by the royal wardrobe, the press first spoke of revenge dress and saw in her new style an affirmation of independence, strength, emancipation and femininity, the beginning of a free life far from the influence of the monarchy. As Taylor Swift would sing a few years later, "I don't dress for women. I don't dress for men. Lately, I've been dressin' for revenge". A verse that Diana would undoubtedly appreciate as well as all those celebrities who have made the first post-breakup look a true art, dense with more or less hidden meanings, but always characterized by a common desire for rebirth and self-assertion. Often total black and sensual, revenge dresses have become a constant in pop culture. Do you remember Angelina Jolie fresh from her divorce from Brad Pitt or Bella Hadid in a catsuit by Alexander Wang after leaving The Weeknd? Today, love breakups are increasingly spectacular, marketing campaigns and social phenomena as well as songs, as the latest singles by Miley Cyrus and Shakira teach us, but nothing is more subversive or better communicates the intention to abandon self-pity than the right sartorial creation. Here are 10 of the most iconic revenge dresses of all time.
La principessa Diana in Christina Stambolian, 1994
The revenge dress par excellence, a dress so iconic and symbolic that it has given its name to an entire category of post-breakup outfits. It was 29 June 1994, Lady D was due to attend a gala at the Serpentine Gallery in London and already had a Valentino ready for the occasion. Then she learned that an interview with Prince Charles was to be broadcast live on BBC television that same evening, in which her ex-husband (they divorced in 1992) admitted to cheating on her during their marriage, and Diana changed her mind: she wore a little black dress by Christina Stambolian that she had bought a few years earlier for £900 and never worn because it was considered too risqué by the standards of her royal status. It was a black silk dress with a sweetheart neckline and a bias-cut skirt that fell above the knee. With it she wore a necklace with seven rows of pearls and a large sapphire, and a diamond bracelet, both given to her by the Queen Mother. The result was stunning. The press spoke of courage, pride, an affirmation of femininity and a symbol of freedom from the monarchy to which she had to submit. It is said that Diana's intention was, "I wanted to look like a million dollars." The result exceeded all expectations and at the same time went down in the history of fashion, pop culture and, in a way, feminism.
Mariah Carey, 1997
Mariah Carey's performance at the 1997 VMAs marked a before and after in her career and style. Until then, the singer was under the control of Tommy Mottola, her ex-husband and head of Columbia Records, who decided every aspect of her life, from sound to what she should wear, and who favoured a soapy, girly style for her in cardigans and mom jeans. On her first post-divorce red carpet, Mariah said enough was enough and reclaimed her destiny and femininity by appearing in a sexy (and still very current) set consisting of a bandeau top and maxi skirt with a very low slit. The outfit screamed independence and was the start of a wardrobe of miniskirts, tight dresses, butterfly tops and sky-high heels.
Kate Moss in Dior, 2007
One of Kate Moss's most beautiful looks ever. The model has just ended her turbulent relationship with Pete Doherty. In her first public appearance after the split, she was accompanied by boyfriend and legendary photographer Mario Testino to the 50th anniversary celebration at London's Victoria & Albert Museum (although she is already dating her future husband Jamie Hince). He wore a dinner jacket, while she opted for a vintage champagne slip dress by Dior for the occasion, paired with a scarlet manicure and lipstick. Kate opted for a very sophisticated outfit of a true diva of yesteryear, which in one fell swoop helps to put her affair with the leader of the Libertines and the cocaine abuse scandal she was recently involved in, in the shade. Fun fact: During the event, someone steps on the dress and rips it. Kate reacts immediately and knots the fabric of the skirt so that it becomes a mini dress.
Rihanna in Vivienne Westwood, 2012
It was not easy for Rihanna to leave her toxic relationship with Chris Brown behind. Her outfit definitely deserves more than one award for the beautiful revenge dress she flaunted after the breakup. But if we have to name an outfit that represents the beginning of a better time for her, Vivienne Westwood's black dress that the singer wore at the Victoria's Secret show in 2012 immediately comes to mind. Riri looked stunning, a true contemporary queen, complete with accessories like Chanel sunglasses by Depuis 1924, a pearl necklace by Lynn Bann, lace gloves by Cornelia James and Gucci suede boots.
Jennifer Garner in

Versace, 2016

Beautiful, elegant and smiling. This is how Jennifer Garner appeared on the red carpet of the 2016 Oscars in a princely black gown by Atelier Versace, marking her first public appearance since announcing her divorce from Ben Affleck. Jen also confirmed herself as a true lady when she spoke about her ex-husband in an interview released almost simultaneously with the Oscars, explaining that she did not hate him and continued to get along well with him because «He is the love of my life. What am I going to do about that? He's the most brilliant person in any room, the most charismatic, the most generous. He is just a complicated guy. I always say, 'When his sun shines on you, you feel it. But when the sun is shining elsewhere, it's cold. He can cast quite a shadow.»
Bella Hadid in Alexander Wang, 2017
Imagine having to find the right outfit when you know you have to attend one of the most anticipated and fashionable social events in the world, and that you will also be meeting your ex who is coming with his new girlfriend. The choice is not easy, even if you are Bella Hadid. In this difficult situation, the model opted for a black lace catsuit by her boyfriend Alexander Wang, which was perfect to show The Weeknd what he had missed by preferring Selena Gomez to her. In fact, their paths had already briefly crossed on the Victoria's Secret catwalk, where Bella did not even give the singer a glance. We imagine the icy weather had nothing to do with Hadid's nude look.
Angelina Jolie in Ralph & Russo, 2017
Angelina Jolie's style can be divided into two eras: that of a dark rebel from the reckless years of adolescence and youth, and that of a refined femme fatale with a penchant for minimalist luxury clothing that still accompanies her today. One example is the black, asymmetrical Ralph & Russo dress in which she appeared at the Toronto Film Festival in 2017, shortly after announcing her divorce from Brad Pitt. For her first red carpet as a single woman, she chose understated elegance, but without sacrificing the rock'n roll touch that seems to be part of her DNA. Her look is inevitably reminiscent of Jennifer Aniston's outing after her divorce (also from Pitt), who chose a shiny gold minidress by Chanel in 2005. Simplified, you could say it looks like two interpretations, one dark, the other light, of two women who were in the same situation with the same man at different times and responded with class and a touch of understatement.
Zoë Kravitz in Saint Laurent, 2021
It's certainly one of the most memorable (and coolest) looks of recent Met Gala editions, but the nude-coloured
Saint Laurent
dress
Zoë Kravitz
wore in 2021 also symbolised a new beginning after the end of her marriage to
Karl Gusman
and the start of her relationship with
Channing Tatum.
With this creation in a rhinestone-studded chainmail, with only a matching thong peeking out from underneath, the actress looked like some kind of fashion goddess, shining in her own light and looking exquisite despite her nudity. Who does not dream of flaunting such a revenge dress in front of their ex and looking just as stunning?
Julia Fox in LaQuan Smith, 2022
Okay, the story between Julia Fox and Kanye West may not qualify as epic, but if it had a silver lining, it was that it boosted the actress' career and popularity. Shortly after their relationship ended, Julia made her catwalk debut, opening LaQuan Smith's FW22 show in a black dress with decidedly sexy cut-out detailing that seemed to say she was ready to go her way. Without a man, scandal or criticism (due to the rapper's controversial social statements) limiting or overshadowing her.
Miley Cyrus in Yves Saint Laurent, 2023
Everything Miley Cyrus had to say about her ex-husband Liam Hemsworth, she did in the lyrics of Flowers, where she included lines like "I can take myself dancing and I can hold my own hand. I can love myself better than I can love you". The jibes at the actor continue in the video, in which Miley wears one pretty outfit after another, chosen at the suggestion of stylist Bradley Kenneth: from the vintage gold lamé dress with bonnet from Saint Laurent's FW1991 collection to the black suit from Saint Laurent by Anthony Vaccarello and the black lace lingerie set by La Perla.