Why celebrities don't wear Comme Des Garçons on the red carpet?
Kawakubo's brand comes across as too sculptural and conceptual, but something is changing thanks to Kylie Jenner and Bella Hadid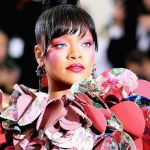 2022 will be remembered as the year of vintage on the red carpet. From Kim Kardashian alongside Pete Davidson at the Met Gala 2022 which sparked much controversy with the iconic dress that belonged to Marylin Monroe to Emily Ratajkovki who showed up at an event in New York last fall wearing the John Galliano signature Newspaper dress already seen on Sarah Jessica Parker on SATC, more and more celebrities have chosen to sport vintage designs on special occasions, but also in their daily lives. Advised by their trusted stylists, they have started wearing less and less of the latest creations just presented on the catwalk to explore the archives full of treasures of the great Maisons: the stars of the moment prefer to be photographed with a beautiful piece from Gaultier's or Gianni Versace's archive. Among the vintage pieces for which contemporary divas have an irresistible attraction are those signed by Jean Paul Gaultier, Mugler, Alaïa, Chanel, with a focus on John Galliano's period at Dior and Tom Ford's at Gucci, but also on the Versace collections of the 1990s. There is, however, another historic luxury brand that lately and unexpectedly is being rediscovered by it-girls: Comme Des Garçons.
Let's take a little leap back in time. In 2017, the Metropolitan Museum of Art Costume Institute's annual exhibition was titled Rei Kawakubo/Comme des Garçons: Art of the In-Between, and because of that, the Met Gala theme was dedicated to the works of Rei Kawakubo, the enigmatic designer behind the Japanese brand's success. Too bad, however, that on that occasion only a dozen guests chose her creations; the others opted for easier and more immediate declinations of the brand's topoi, such as asymmetries and extreme widths. Impossible not to remember Rihanna with a model from the FW2016 collection made with floral fabrics from a Lyon Haute Couture factory, arranged like so many colorful petals or Michèle Lamy alongside Rick Owens wrapped in an oversized red dress. Other names who dared CdG outfits included Tracee Ellis Ross, Anna Vreeland, Stella Tennant e Helen Lasichanh, Pharrell Williams' wife. Thinking back today, it comes naturally to wonder why so few people wore Kawakubo's garments at an event dedicated to her. The answer is that the designer's fashion is certainly revolutionary and creative, but also rigorous, subversive, unconventional and extreme. Comme des Garçons' lexicon is made up of cocooning clothes, three-dimensional and asymmetrical silhouettes, unpredictable and sculptural juxtapositions of volumes and shapes, materials, and color contrasts that distort the body, playing with solids and voids, concave and convex as in the iconic SS1997 Lumps and Bumps collection. This continual deconstruction, construction, and alteration of shapes and bodies is difficult, difficult to understand, and often difficult to wear. Why would a celebrity who has spent months guzzling detox drinks and doing Pilates hide hard-won shapes in Kawakubo's enveloping, cryptic creation? So for a long time the only people to indulge were fans like Michelle Elie, who boasts a treasure trove of more than 70 archival CdG looks, or eccentric intellectuals like fashion journalist Lynn Yaeger.
Now, however, it seems things are changing and the it-girls of the moment are reaching out to the Comme des Garçons archive, albeit starting with the less complex garments. Both Kylie Jenner and Iris Law, for example, have drawn on the FW2007 collection for some of their latest outfits. Last August, the former chose a fuchsia top decorated with black ostrich feathers and two three-dimensional trompe l'oeil hands clasped across her chest and around her stomach, paired with a black miniskirt with the same hands on the hips. The second, on the other hand, opted for similar but total black looks from the One Of A Kind archive. "I've been dreaming of wearing this look from a collection I've admired for so many years," Iris wrote on Instagram, proving that even CdG can have appeal on Gen Z and can be worn in a current, even sexy way. Bella Hadid also followed the example of the two celebrities. The model is known for her passion for vintage and has chosen CdG on several occasions, both in her private life and for social events. She wore a checkered dress from the spring/summer 1997 collection among the lawns of her family home in the countryside, a sweater on a stroll through NY, a midi skirt for her granddaughter Khai's first birthday party, and, during PFW, a Comme des Garçons sweater from 2008, featuring cut-outs and ruffles, paired with a black leather midi skirt from Balenciaga, Le Cagole bag, and Nike Air sneakers. The next step? Sporting a sculptural Rei Kawakubo creation on a major red carpet. Will it be Bella or will it be Kylie who dares with a CdG outfit, ferrying the brand to a wider audience who, following their example, will make the brand back among contemporary trends?