5 trends from Gucci Cosmogonie
From Rave eyewear to punk chokers in the Gucci fashion show at Castel del Monte
"Clothes are mediums, strata of languages. Today, "making fashion" doesn't mean just being a tailor, or chronicling just a one-dimensional narration. Putting together a collection has to do with talking about your idea of the world, because fashion is deeply connected to life and to humanity. Fashion isn't just a hieroglyph that only élites can understand. It's about life, it speaks a multitude of idioms, it's like a huge choir from which nobody has to be excluded. It's like being at sea, in the ocean, and casting out someone or something is not being fair to the complexity of life."
Alessandro Michele tells his idea of fashion, a kaleidoscope of connections, where art, architecture, morals, aesthetics, kabbalah, mysticism, astronomy, and past and present merge. As in a magic that is renewed every season. Like the Stupor Mundi brought to the stage last night with Cosmogonie, Gucci's resort 2023 fashion show. The location was Castel del Monte, the medieval fortress of Frederick II of Swabia, a place that in the past was a crossroads of different civilizations and religions, which for a special evening hosted a small crowd of lucky guests, including Måneskin, Lana Del Rey, Dakota Johnson and Elle Fanning (all gifted with a star), who were invited to applaud Michele's new creations.
The declared inspirations for the new collection are the inclusive thoughts of Hannah Arendt and Walter Benjamin, but Gucci's universe, as always in recent years, is made up of many references that, together, give life to something magic of which the clothes are elixirs capable of making whoever wears their dream, of making him feel unique, special, beautiful. As beautiful are the models who move to the soundtrack by Abel Korzeniowski (taken from the film W. E. directed by Madonna), while the constellations, projected on the Castle, on the dresses and shining in the sky, guide their every step. In the more than 100 outfits, velvet dresses illuminated by rhinestone stars merge and mingle; metallic capes and headbands with a medieval mood; suits with a 1940s cut; antique jewelry reminiscent of the Holy Roman Empire and Berber tradition; voluminous fake monkey furs that seem stolen from the wardrobe of one of Hollywood's Golden Age divas; nude chiffon dresses, a hymn to the Free the Nipple movement; fetish cuissardes that dress the legs like super-hot armor; flirty baby dolls; punk chokers that alternate with pearls and ruffs; glasses with colored frames and lenses; wide-brimmed hats or tres chic berets; tiaras worthy of Arwen from Lord of the Rings or a Lombard queen. Also beautiful are the bags, micro metal and wooden minaudiere bags inspired by antique jewelry boxes or others that draw from the past like Greta Garbo's clutch bag in jacquard fabric. The beauty must-have? Shaved hair decorated with the Gucci monogram, a trend that is also all the rage on TikTok.
Here are 5 Gucci Cosmogonie trends to copy.
Rave View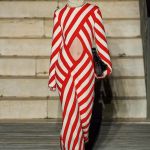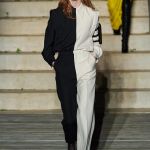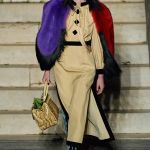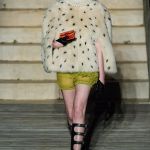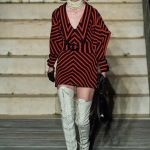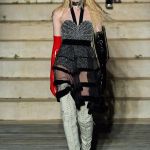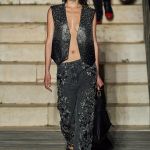 Cuissard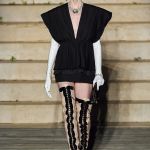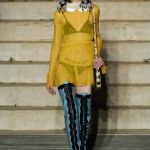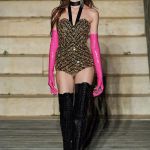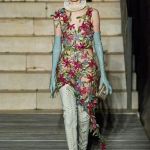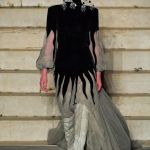 Free that Nipple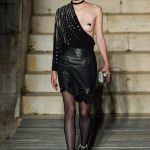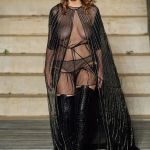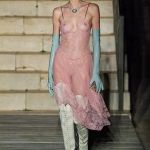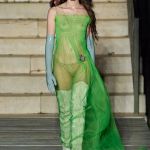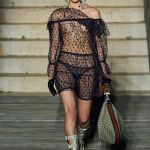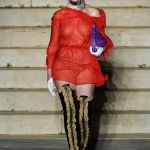 Chokers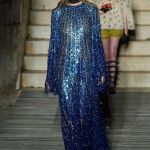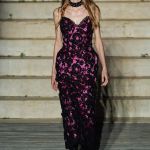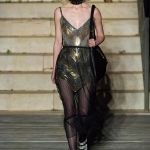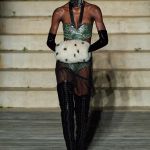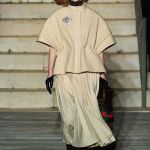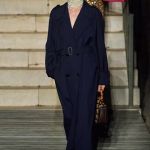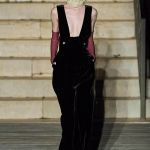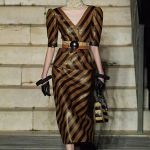 Hats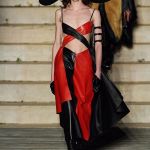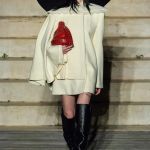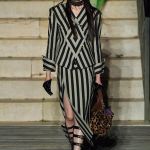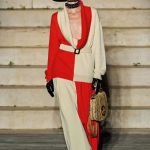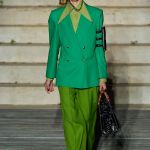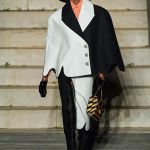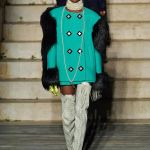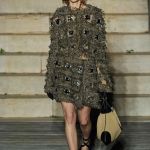 Monogram Shaved Hair