How to style: Nike Dunk
The do's and don'ts to create perfect combinations with our Dunks
We already told you about the Nike Dunk, about their history, their importance within sneaker culture and why they are the perfect candidate for the sneaker of the year award. At this point, in addition to the title for 2020, there is a good chance that Dunk will also be the protagonist of 2021, and will continue to fill our Instagram feeds.
But how to match them? What are the items that best fit the silhouette and which ones you really need to avoid?
nss G-Club runs to the rescue with a mini "how to style" guide to discover the types of perfect trousers to wear with the Nike Dunk.
Jeans

The must-have item par excellence inside our wardrobes, the comfortable, versatile and timeless denim perfectly matches the silhouette of the Nike Dunk. Whether it's high-waist or low-waist, it doesn't matter, the important thing is that the leg must be straight and the volumes soft: never wear the Dunk with skinny jeans!
Cargo pants

The cargo pant is another great fact of life. Curled or straight on the ankle, faithful to its military heritage or revisited with a more girly twist, it is the perfect trousers to wear with the Dunk. Making mistakes here is really difficult, but the perfect result of an outfit is a bit like the presence of people in our life: never take it for granted.
Sweatpants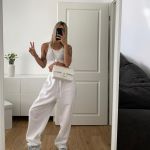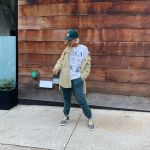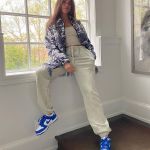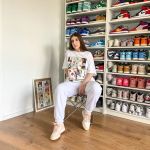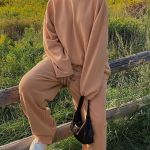 One of the positive aspects of the cold season are sweatpants. Perfect in all shades - especially in earth tones - they are the only lifeline on those days when laziness prevails. Pay attention to the size: to match with the Nike Dunk it is always better to go one size up to avoid the skinny effect. If your Dunks are low, pay attention to the socks too, matched or mismatched, they need to be consistent with your outfit, giving an extra twist.