The era of anti-influencers has begun
"De-influencing" is the newest buzzword and trend that aims to disrupt the world of beauty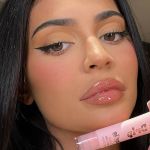 To buy or not to buy? That's the dilemma! A devastating question on which our entire existence rests. After years of content creators on TikTok advising us what to buy, the tide has turned: Now they are the ones advising us what not to buy. This is the emerging phenomenon of "de-influencing" The new trend, whose hashtag #deinfluencing has already reached more than 30 million views, turns against consumer culture and virality. The creators of these videos express their honest opinions about popular beauty products and in some cases even offer alternatives. The Dyson Airwrap is no longer the only device that can make hair stringy, just as the Charlotte Tilbury Beauty Light Wand is not the only illuminant for shimmering makeup.
In a post with over 4 million views, influencer @alyssastephanie proudly denounces the very products she herself was influenced to buy, then lists a range of cheaper dupe products that she believes are far more effective than their luxury counterparts.
The "de-influencing" trend is the result of three main factors. The first cause is the multitude of new beauty products coming onto the market, overwhelming influencers, make-up artists and beauty editors who then have to promote these cosmetics. Too much is overwhelming. Next, consider the speed of the TikTok trend cycle, as analysed by Larry Milstein, co-founder of PRZM, a Gen-Z consulting and marketing agency. And finally, the last element is definitely the historical period we live in. With the onset of the recession, many people are paying much more attention to spending and consumption, which is causing creators to react and create more conscious content.
As Elle Grey, a famous "de-influencer" on TikTok, better known as @basicofcourse, states, we definitely do not feel the need to buy something we have never heard of until 30 seconds before. I quote her, "I love [Kim Kardashian] but you do not need that stuff from SKIMS - a t-shirt is not going to change your life. You do not need that ice cream skin roller; you do not need the big headbands girls put on to do their makeup; you do not need a bunch of random laundry products."
This trend is finally an opportunity to pause, take a step back, put the credit card aside and think about that cream or lipstick: are they really necessary? It's a subversive trend that turns the tables. But for various brands, it can also prove to be a double-edged sword. The trend of "de-influencing" may cost them some revenue from these impulse buys, but at the same time, listening to constructive criticism may be the new strategy to build a stronger and more trusting relationship with customers.

In short, a trend that seems to point to values such as honesty and authenticity. From now on, influencers will only respond to this battle cry: "I swear to tell the truth, the whole truth and nothing but the truth."