The illusive allure of beauty dupes
The low-priced dupes of luxury products are false friends that often disregard quality and sustainability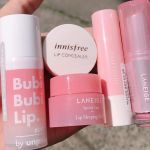 With the highest inflation in 40 years raising the price of raw materials, everything is expensive and more and more consumers are looking for cheaper alternatives to cult beauty products. So for every YSL Touché Eclat illuminant and Clinique's Black Honey lipstick, there are more and more dupes, i.e. imitations or similar alternatives, but available at a much more affordable price, of creams, make-up and other luxurious items. Finding the best and closest to the originals is now a mission for beauty addicts who frequent TikTok where the hashtag #makeupdupes has nearly 700 million views.
While these affordable fakes contribute to making beauty accessible to all and to discovering independent brands that are worthwhile despite their low price, providing a wider range of products perfect for chasing the trends of the moment, they are also false friends who behind a small price and the promise to perform, if not as well as, at least not too differently from the counterparts of brands such as Chanel and Dior, hide various problems. Many fear that the possibility of collecting cheap items induces us to buy much more than necessary and feeds consumerism exponentially, a mechanism already promoted by beauty trends such as skin cycling or skincare layering that encourage us to add more and more creams, serums & co. to our already extensive routine. The risks are the same as with fast fashion: excessive production and purchasing, often cheap creations that turn very quickly into rubbish to be disposed of and produce waste without taking sustainability into account, lack of transparency regarding formulas that makes dupes potentially dangerous to the skin and health in general, but above all, the impossibility of tracing the production chain from raw materials to workers' conditions, to social and environmental responsibility.
In short, according to many, the alternative market for dupes, which thanks to the power of TikTok with its creators who are always finding new ones, reviewing them and comparing them with the originals, mainly targeting Generation Z, is further distancing the beauty industry from the Zero Waste goal, exacerbating the already dramatic problem of waste (it is estimated that the skincare and cosmetics industry produces 120 billion units of packaging alone, much of which is not recyclable). So what to do? Should we give up beauty dupes altogether even though most of us cannot afford to shell out 90 euros for a fancy moisturizer or risk buying a 40 euro concealer that might not suit our skin tone? Of course not. Firstly because it is legitimate to look for cheaper alternatives to Charlotte Tilbury blush or Dior gloss, and secondly because expensive is not always synonymous with better, as pharmacy brands such as CeraVe and The Ordinary demonstrate, offering products that are both high-tech, high-performance and affordable. Sometimes, moreover, dupes can give us the opportunity to discover new brands, also Made in Italy, that are good and affordable. What we can do is to weigh our purchases carefully, even when the amount is small. We must learn to develop a greater critical sense so as to distinguish between quality dupes and fakes destined to end up in the trash in record time. Because the aim we should be pursuing is to shape our beauty routine by focusing on sustainable items with a focus on multi-use, reusability and circularity also relying on the growing community of "dupes experts" to inform us and buy responsibly rather than collecting viral duplicates on TikTok, but scarce or superfluous.