How it feels to be 18 years old and have more than 2 million followers on TikTok, I do not know. I do not even know how it feels when you answer your first interview, when you participate in your first production, when you collaborate with a brand with such a great heritage and sales like adidas. Yasmin Barbieri, on the other hand, knows exactly, or at least she realises it now. Born in 2005, Yasmin is an Italian-Moroccan content creator, member of Defhouse and new adidas ambassador. «Being part of adidas is definitely a great opportunity for me. It gave me the opportunity to discover a new world, which makes me very honoured. And very happy.»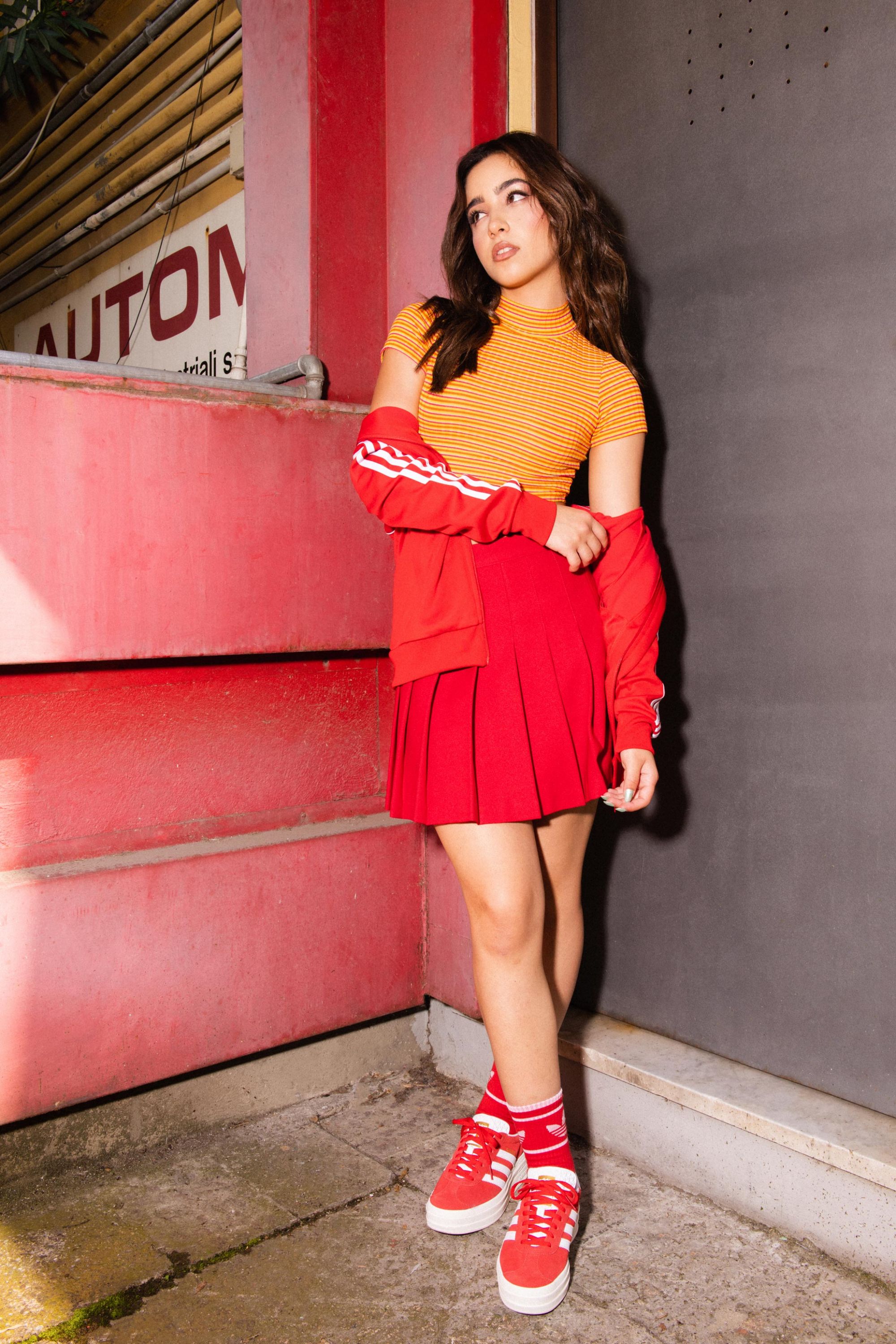 adidas Originals Gazelle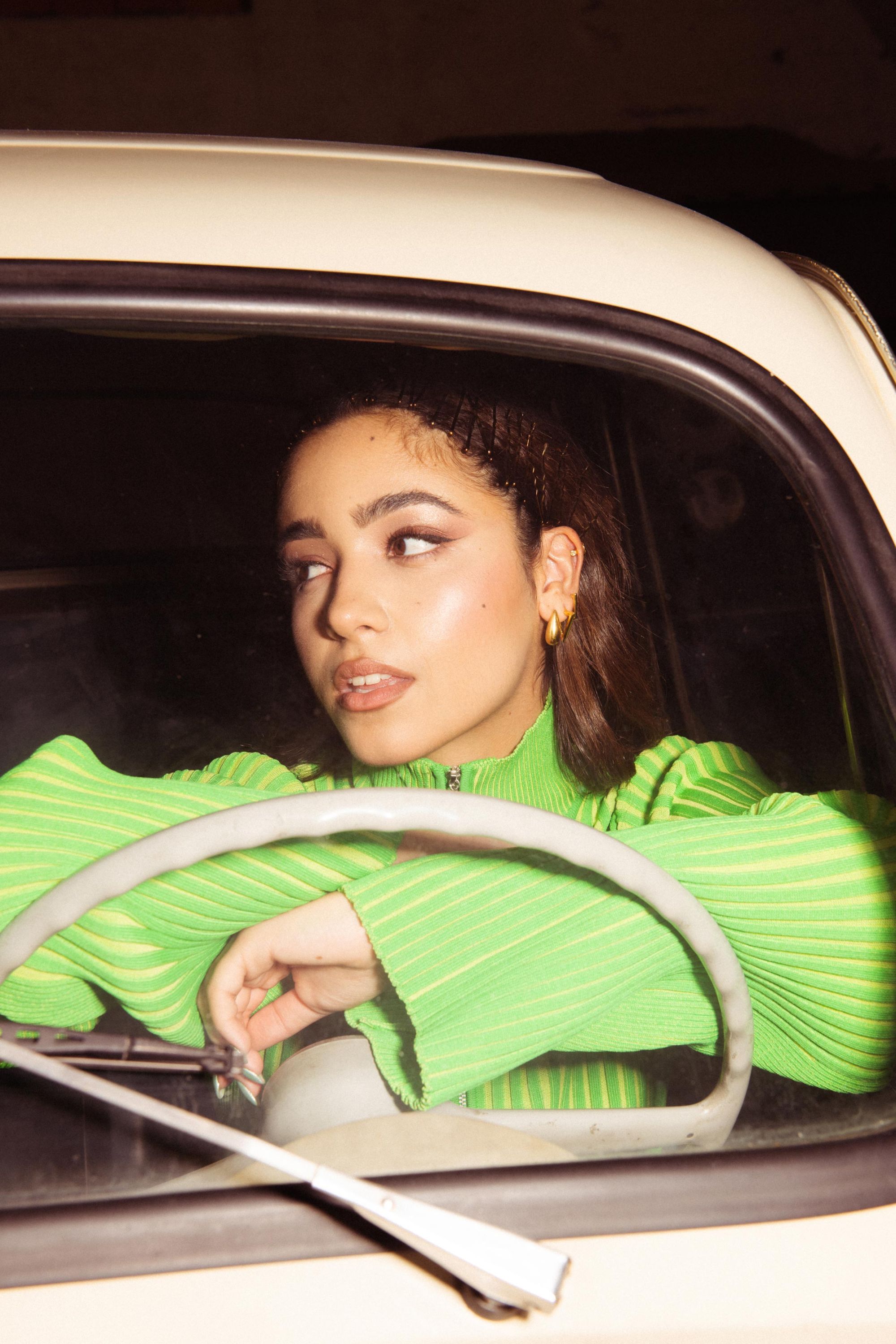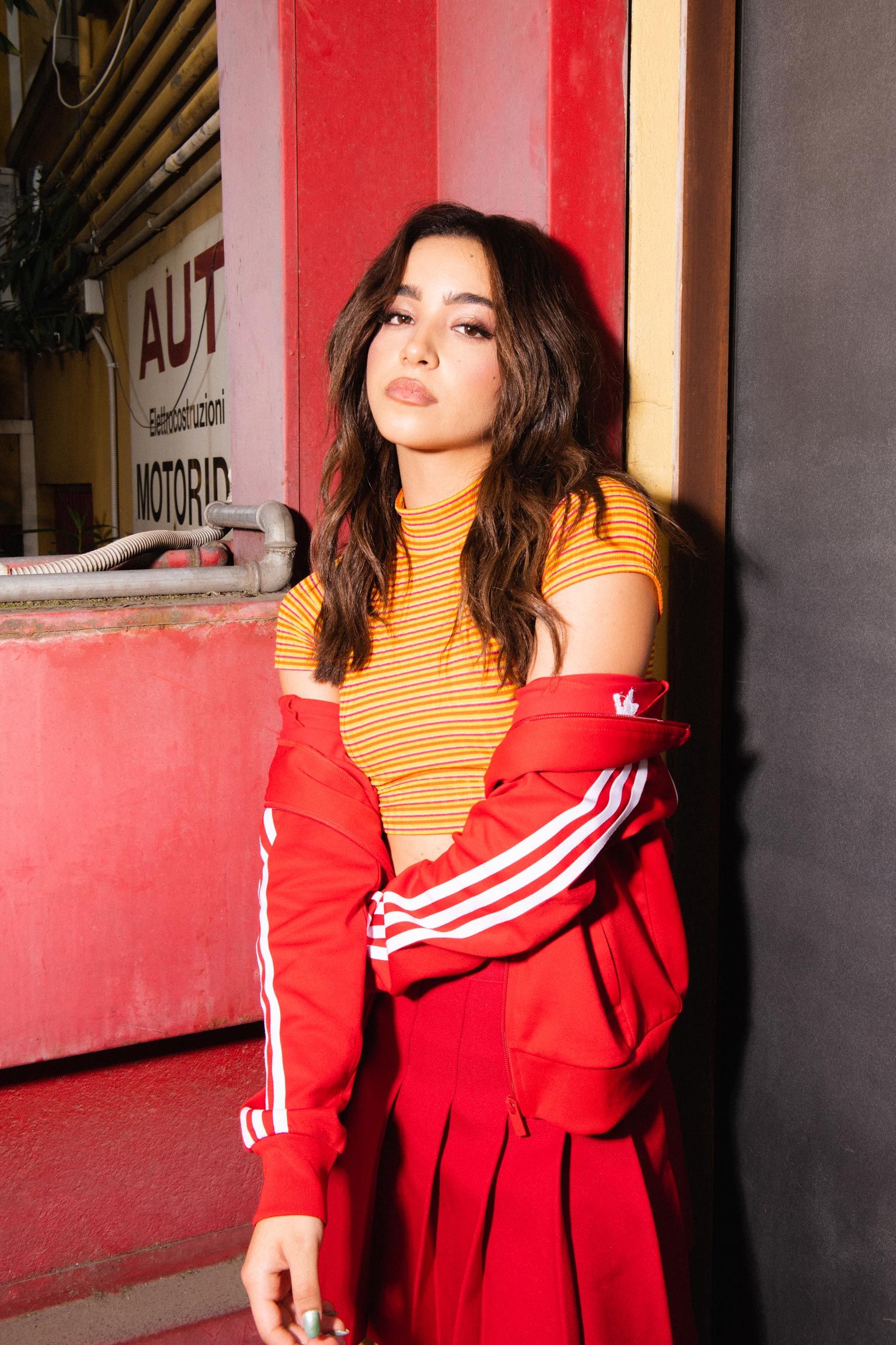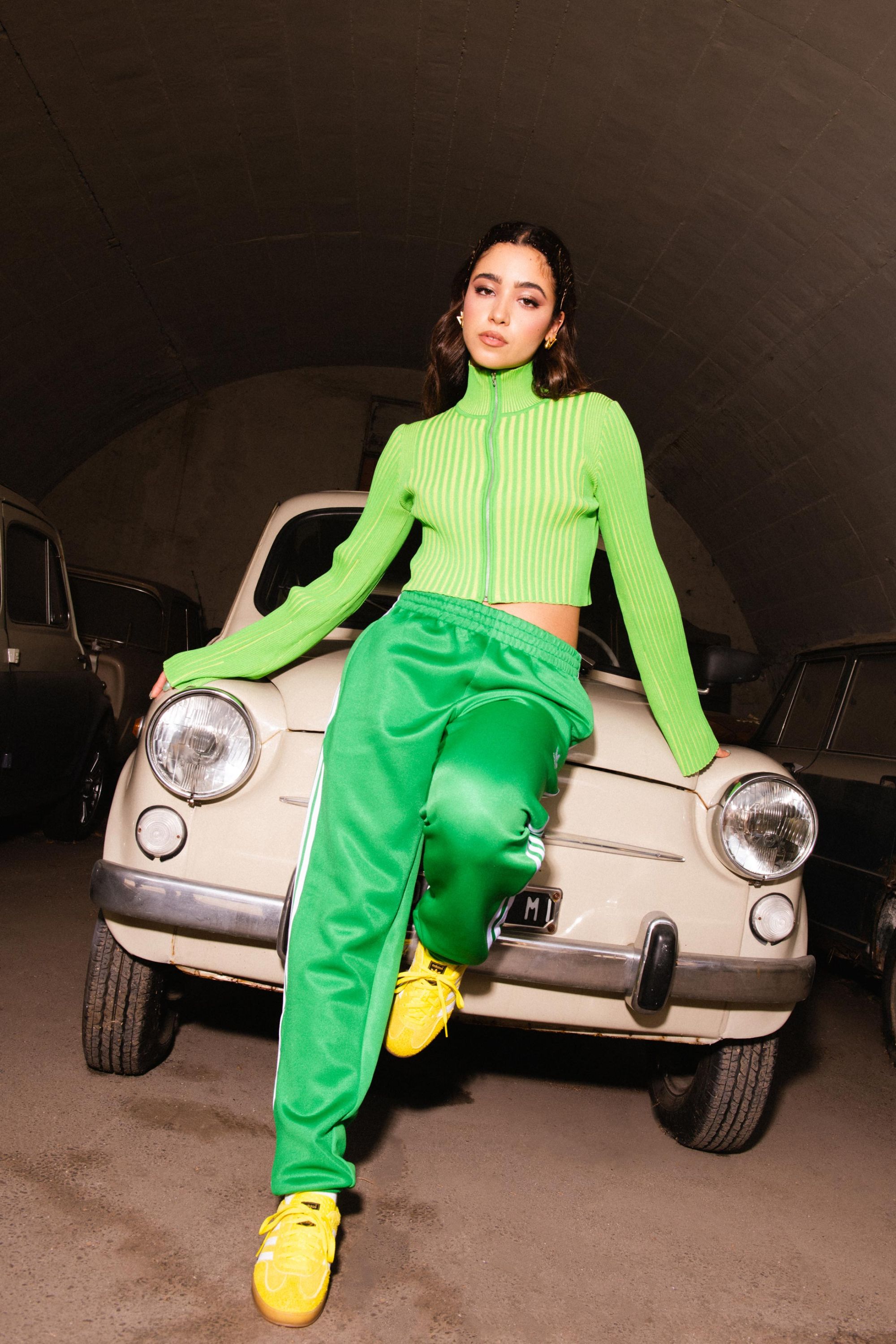 adidas Originals Gazelle
«I have just turned 18 and what I am experiencing now means that I need to balance study and work, to be able to try new things and to have the opportunity to experience new things,» and then continues, «Jobs today have changed.» Of all that is said about Generation Z, not enough has been said about the awareness they have towards the present and the future. And this is not just about global warming, the crisis of values in the workplace and generational conflict, but also about what they want to do with their present and future. In fact, the very notion of culture is being rewritten, not defined by individuals but emerging as a collective effort from the coming together of many generations and cultures. «I more or less started TikTok in August 2021. In the beginning it was all very random, there was a song by Pop Smoke that I really liked, it was called Mood Swings, I did a lip sync and went from there.» Born on 24 March 2005 in Marrakech, Morocco, Yasmin moved to Sardinia and then to Emilia-Romagna, Modena, at the age of 6 after attending an American school. «I always associate my fondest childhood memories with Marrakech, that is, with the scents and colours of the city, and then also with the days I spent there with my friends and family.»
It is no coincidence that adidas chose Yasmin Barbieri to promote the coming together of communities that share ideas in interactive spaces of experimentation and free expression. «Being part of two different communities has always been an advantage for me. My history, my family and my roots have helped to make me more open-minded. All this has led me to develop a great passion for travelling and learning languages, of which I now know five: English, French, Italian, Arabic and also Spanish, which I am learning at school.» Yasmin Barbieri is confirmation that the best examples of creativity come when we have the courage to be original and accept our most authentic personality.
I have found an answer to my doubts about how difficult it must be to have so many eyes on you when you are still in the process of finding out who you are while searching for your place in the world. The answer is that it can be very easy when all those eyes are not on you because you are too busy putting all your energy into your own creativity. «I think 'famous' is a big word, I do not think I can call myself that. My relationship with my friends is always the same and I have also had the opportunity to make new acquaintances. As for the teachers, there are some who do not quite understand what I do, but there are also some who are very interested and often ask me questions. I have not had a moment where I have felt judged, so I can say I have been lucky in that respect.» And the parents?«I feel very supported by my family. I am sure it's a lot to explain because it's a new job, but my parents are very curious about what I do and they were overjoyed when I told them I was going to be an adidas ambassador.»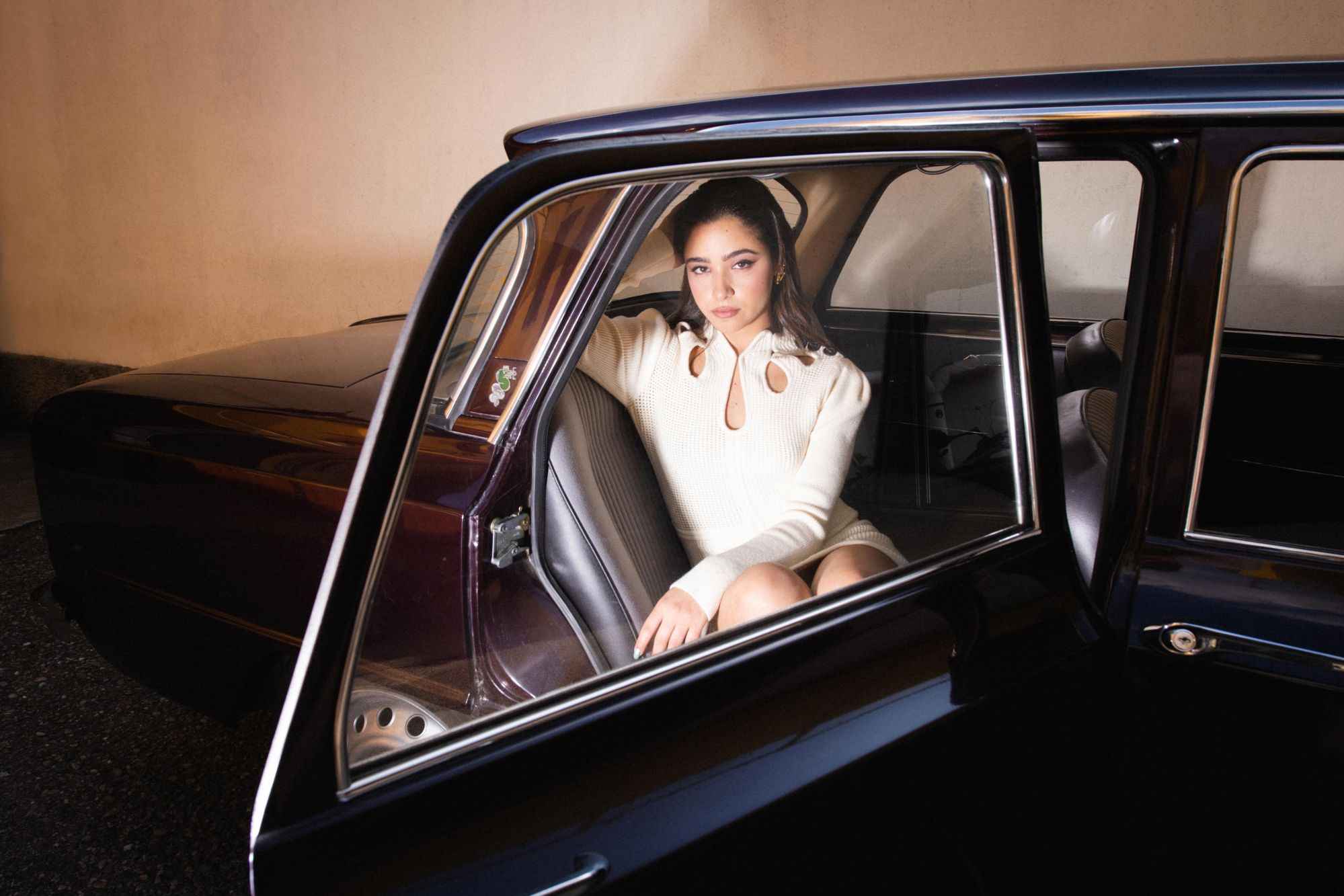 "I always associate my fondest childhood memories with Marrakech, that is, with the scents and colours of the city, and then also with the days I spent there with my friends and family"
Look
adidas Originals Gazelle (yellow, red and green), adidas Originals Samba (white and black), adidas Originals RESPONSE CL (light beige)
Beauty Look
Skincare:
Toner: Glow tonic by Pixi
Eye contour: Cherry charge eye awake by Mulac
Serum: Crystal Elixir magic serum by Charlotte Tilbury
Face cream: Magic Cream by Charlotte
Lip balm: La mer


Face:
Foundation: Reflective foundation by Nars
Concealer: Creamy Radiant Concealer by Nars
Powder: Easy bake loose powder by HUDA BEAUTY
Blush: Cheek chic by Charlotte Tilbury
Highlighter: Dior backstage
Bronzer: Hoola by Benefit
Eye contour: Match Stix matte skinstick by Fenty Beauty


Eyes:
Eyeshadow: Nabla cosmetic, Pat McGrath, QSTUDIO makeup.
Eye pencils: Make-up for ever
Mascara: Legendary Lashes Charlotte Tilbury
False eyelashes: Nikki no lash-lash by SWEED Lashes
Eyeliner: Perma Precision liquid eyeliner by Pat McGrath


Lips:
Lip pencil: QSTUDIO make-up
Lipstick: Charlotte Tilbury